I have always been a big fan of their food, so I decided to pay a visit to Gibbys Eatery and Sports Bar for this month's Pickaway Plates. Gibbys is located at 126 W. Main St in Downtown, Circleville.  They offer a variety of "All-American" style foods to choose from, but I decided that I would go with their Crispy BBQ Chicken Salad with honey mustard. It is a pretty decent sized salad, with a nice amount of BBQ chicken, cheese, tomatoes, onions and greens mixed throughout it.
As a side, I ordered some of their pumpkin soup. The soup was amazing, definitely something worth ordering and giving a shot, especially if you happen to be a pumpkin food fanatic.
Gibbys has a fun, sporty atmosphere that makes the experience. The old pictures of locals in their sports uniforms matched with the old brick walls adds a unique personality.

Advertisement - Story continues below
Their Buckeye room(which is decked out with OSU gear), offers a separate area for customers to reserve the room for parties, meetings and yes, even OSU football games for a fee. The reservation of the Buckeye room also includes a full catering menu.
Outside of food and a fun party room, Gibbys also offers live entertainment in the evenings for their customers.
You can follow Gibbys on Facebook and Instagram for updates about events, food and more.
126 W. Main St. Circleville, Ohio
Phone: (740)-477-3471
GibbysEateryAndSportsbar.com
Facebook.com/GibbysEaterySportsBar
Instagram.com/GibbysEaterySportsbar

Advertisement - Story continues below
---
About Dimple Dash Reviews
Dimple Dash is a foodie review of restaurants located in our reading area. This includes Fairfield, Fayette, Pickaway and Ross County but may reach slightly outside those counties too. Some restaurants may be locally owned and some may be national, regional or chain stores. No matter what, our "Dimple Dash" reviews are one of our most popular online topics. We're guessing because everyone loves food!
If you are a business that would like to have a "Dimple Dash" team review your restaurant, bakery, coffee shop or other eating establishment please contact us to find out more information. <<Click Here>>
If you have a suggestion of a restaurant you would like us to check out and possibly do a review for please drop us a note.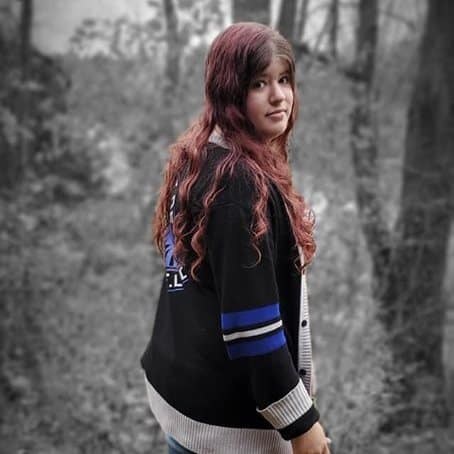 Lauren has been writing since she was at least ten years old – and anywhere she traveled, you could always bet that she would have a journal and a pen in hand. Though she writes mostly for the Dimple Times now, she has dabbled in writing short stories and novels throughout her life.
She's spent most of her life in Circleville, Ohio – which has been a huge inspiration behind a lot of the locations, situations and ideas she has come up with for her different stories over the years.
Lauren enjoys using her writing to bring enlightening, encouraging and informative content to the Dimple Times – but outside of work, she also enjoys curling up with her cat to watch movies, read or simply to write for herself.