Fantastic Beasts: The Crimes of Grindelwald
Rating: PG-13
Length: 2h 13m

Advertisement - Story continues below
Preface: In an effort to thwart Grindelwald's plans of raising pure-blood wizards to rule over all non-magical beings, Albus Dumbledore enlists his former student Newt Scamander, who agrees to help, unaware of the dangers that lie ahead. Lines are drawn as love and loyalty are tested, even among the truest friends and family, in an increasingly divided wizarding world.
Beware, there ARE spoilers ahead in this article. And since I can't use the Muffiliato spell on a newspaper(for those who are new to the fandom, Muffiliato is used to prevent conversations from being heard by others by filling their ears with a unknown buzzing noise), you might want to skip sections..
Fantastic Beasts: The Crimes of Grindelwald was released on November 16th, and I have been excited to see this movie from the moment a teaser was dropped, but no amount of waiting could ever prepare me for what was about to be dropped on us in the movie itself.

Advertisement - Story continues below
I was happy to see that it was quick to open to an action packed scene, which focused on the antagonist of the story (Grindelwald) and his escape into the world. While Grindelwald is supposed to be the focus behind the story, we find ourselves quickly thrown into a scene with the character that makes the entire series – Newt Scamander, and one of his little creatures being mischievous. His crazy suitcase of fantastic beasts are hardly the main focus of the movie, though we are still given a decent amount of time with the creatures that made the first movie so much fun.
I think the most unique thing about this sequel had to be the fact that it had more links and nods to the Harry Potter universe that left Potterheads minds spinning, while still keeping true to the unique feel that set Fantastic Beasts apart. Though I must admit, Professor Mcgonagall appearing as a teacher in 1927.. even though she wasn't even born until 1935 was a bit of a major goof up that no one could really overlook, and I am sure it had fans cringing.
Advertisement – Story continues below
In speaking of things that are cringe worthy, reviews from critics on the movie are mixed, though thoughts and comments from fans have remained pretty positive. The story is a bit busy, focusing on multiple small story lines that eventually connect into one bigger story line (Grendelwald, Newt, Tina, Credence – you get the idea) – but the special effects are incredible, as is the introduction to new characters and new beasts we have never seen before.
My personal thoughts: I was entertained the entire time. I enjoyed getting to see Newt act frustrated over his brother, Jacob giving him advice as he figured out his feelings for Tina, a young Albus Dumbledore gracing our screen, and of course the moments that left me in shock. My favorite thing? Outside of Newt and his awkward ways, would have to be the crazy animals of the wizarding world – the Nifflers being my absolute fave.
I am not sure where this film falls as far as being family friendly – there are definitely some dramatic and scary moments that might be a bit much for children, but other than that I think this is a fun movie, with goofy scenes (you are going to love watching Newt's attempt to catch a Zouwu, a giant, powerful creature native to China in his little old suitcase), and a creative twist at story telling.
I must warn: the ending left everyone a bit shocked, especially since there's a possibility we will have to wait another two years for the third installment. It will take sitting through the entire credits to ponder what was just dropped on you. You would swear someone had just cast Stupefy on you. It truly is that shocking.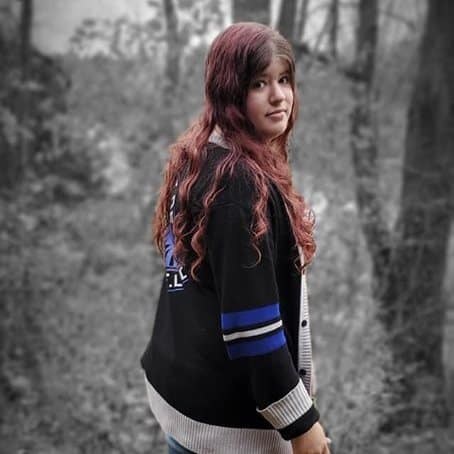 Lauren has been writing since she was at least ten years old – and anywhere she traveled, you could always bet that she would have a journal and a pen in hand. Though she writes mostly for the Dimple Times now, she has dabbled in writing short stories and novels throughout her life.
She's spent most of her life in Circleville, Ohio – which has been a huge inspiration behind a lot of the locations, situations and ideas she has come up with for her different stories over the years.
Lauren enjoys using her writing to bring enlightening, encouraging and informative content to the Dimple Times – but outside of work, she also enjoys curling up with her cat to watch movies, read or simply to write for herself.