The contemporary Christian band, Big Daddy Weave, is coming to Circleville, Ohio on February 7th at Heritage Nazarene. Along with Big Daddy Weave will be violinist Jonathan Chu and Christian singer-songwriter and multi-instrumentalist Becca Bradley.
More than just a concert, this evening will about gathering together with friends, family and new faces to worship the Savior and to connect with other Believers.
For some, this might even be their first time hearing about the Gospel – and might even be the night they come to accept Jesus.
Another great thing about this night is that World Vision International, a Christian Humanitarian organization, will have a booth set up with more information about how you can help children, families and communities around the world in need through sponsoring a child.
Big Daddy Weaves band leader, Mike Weaver, has a connection with World Vision International – as he sponsors a little girl from Cambodia.
Be sure to visit the World Vision booth while you're there, or visit their website to find out more information.
Tickets for the Big Daddy Weave concert are available at the Heritage Nazarene Church office, which is open on Tuesday-Friday from 9am – 4pm, on Sunday's at the Heritage Nazarene Circleville Campus, or can be bought online at transparentproductions.com.
The concert will be on Thursday, February 7th at 7pm. Doors will open at 6pm for General Admission.
About Big Daddy Weave:  With multiple top 10 Christian songs, 2003 and 2016 Dove Award nominations, 10 albums and honored at ASCAPs Christian Music Awards Big Daddy Weave does not disappoint.
Heritage Nazarene Circleville
2264 Walnut Creek Pike
Circleville , Ohio, 43113
Telephone: 740.474.7350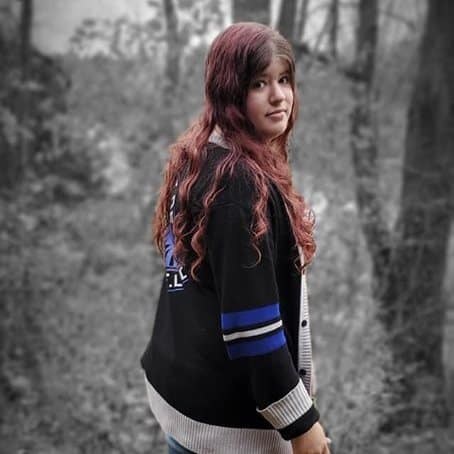 Lauren has been writing since she was at least ten years old – and anywhere she traveled, you could always bet that she would have a journal and a pen in hand. Though she writes mostly for the Dimple Times now, she has dabbled in writing short stories and novels throughout her life.
She's spent most of her life in Circleville, Ohio – which has been a huge inspiration behind a lot of the locations, situations and ideas she has come up with for her different stories over the years.
Lauren enjoys using her writing to bring enlightening, encouraging and informative content to the Dimple Times – but outside of work, she also enjoys curling up with her cat to watch movies, read or simply to write for herself.