For the Dimple Dash review this month we decided to try out 7 Miles Smokehouse, which is the home of the Mad Dog.  A couple of our friends introduced us to them a few years ago.  Without a doubt well worth the stop.
Once we were seated we ordered their Smoked Turkey Club topped with bacon lettuce, tomato and mayo with a side of fries and their Beef Brisket Sandwich with a side of Mashed Potatoes. The club sandwich was so tall it was hard to fit in my mouth, but it was VERY delicious. The smoked turkey and bacon were a great combination.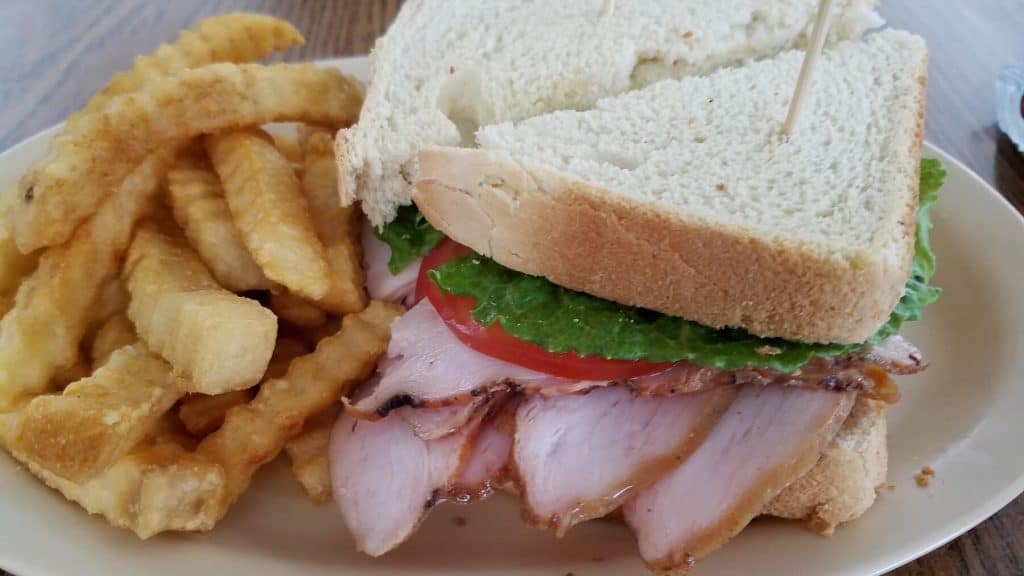 They were very busy for lunch, but they were able to deliver our meal in a timely manner and even provided extra mayo on the side of the club without even asking for it.  Without a doubt that is a bonus in my mind.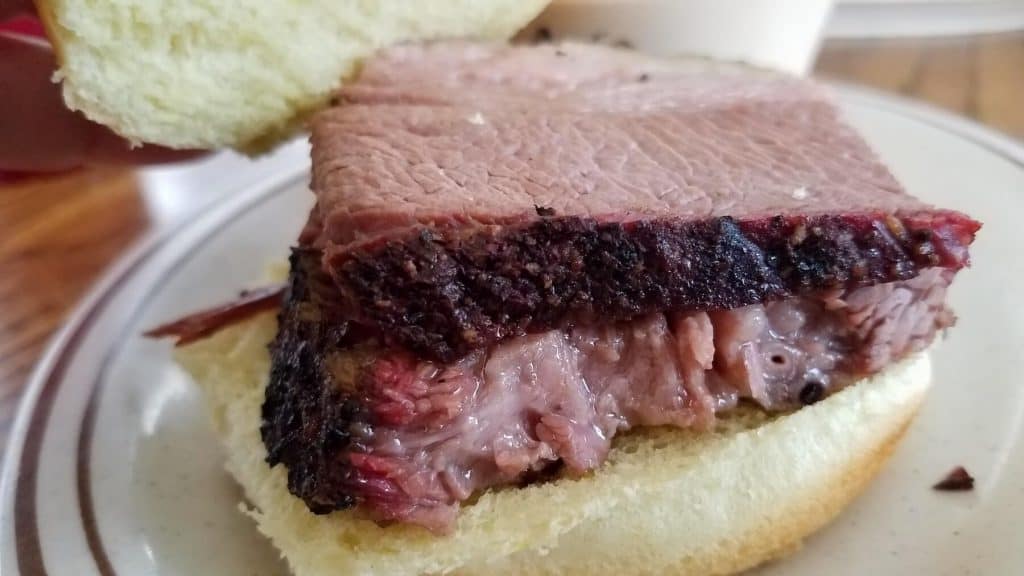 The Beef Brisket sandwich was simply amazing as were the smashed potatoes.  Even with adding barbecue the beef tasted so, so good.  Once added it really brought out the flavor of the brisket.
The neat thing about Seven Miles Smokehouse is that they actually smoke their meats for several hours, but because they only get 5-10 lbs of those a day they are often out. The meat is not pulled or sliced until they receive your order so that you can get it as fresh as possible.
This was a great BBQ style restaurant. The smoked meat and the fact that all their sides are made from scratch is definitely a huge plus.
Seven Miles Smokehouse is located:
285 E. 7th Street
Chillicothe Ohio
---
About Dimple Dash Reviews
Dimple Dash is a foodie review of restaurants located in our reading area. This includes Fairfield, Fayette, Pickaway and Ross County but may reach slightly outside those counties too. Some restaurants may be locally owned and some may be national, regional or chain stores. No matter what, our "Dimple Dash" reviews are one of our most popular online topics. We're guessing because everyone loves food!
If you are a business that would like to have a "Dimple Dash" team review your restaurant, bakery, coffee shop or other eating establishment please contact us to find out more information. <<Click Here>>
If you have a suggestion of a restaurant you would like us to check out and possibly do a review for please drop us a note.