A Dog's Way Home
Rating: PG
Synopsis: As a puppy, Bella finds her way into the arms of Lucas, a young man who gives her a good home. When Bella becomes separated from Lucas, she soon finds herself on an epic 400-mile journey to reunite with her beloved owner. Along the way, the lost but spirited dog touches the lives of an orphaned mountain lion, a down-on-his-luck veteran and some friendly strangers who happen to cross her path.

Advertisement - Story continues below
Here, let me give you a tiny piece of cheese… by that, I mean a small taste of what turned out to be a really cute, entertaining movie.
A Dog's Way Home not only followed the story of Bella and her mission "to go home", but it was filmed with the idea that it would be in Bella's point of view – with Bryce Dallas Howard voicing and narrating Bella's every thought.
Bella's story intertwined with her human, a young man by the name of Lucas. She was kept hidden in the safety of Lucas' and his mothers' apartment, after living her first few months of life being raised by a mother cat. Bella's mother, a pit bull and her siblings were taken away by animal control when she was a young puppy.

Advertisement - Story continues below
Advertisement – Story continues below
The movie starts out relatively sweet and fun(with the exception of animal control taking Bella's family away), but not too long after are the characters met with a troubling situation that leads to Bella having to be moved 400 miles away from her beloved Lucas. Seeing as pit bulls are illegal in the city of Denver, Bella would only be separated from her human for as long as it took him to find a home outside of Denver.
What would be considered a short time for us, was agonizingly long for Bella. Determined to get back to her Lucas, she escapes from the care of Lucas' friends and begins her treacherous journey back home.
The movie is fun, entertaining and starts out as a great fit for families and children – but some moments later in the film are a little dramatic and serious. Some scenes might be a bit too scary for younger children.
Thankfully the ending ended up closing on a happier note, with the safe return of Bella to Lucas – two and a half years after she initially went missing.
The best part of the movie had to be hearing everything from Bella's point of view, which gave a unique spin on a storyline that has been used in movies before.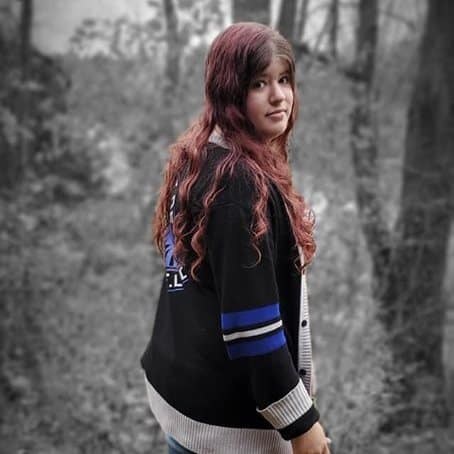 Lauren has been writing since she was at least ten years old – and anywhere she traveled, you could always bet that she would have a journal and a pen in hand. Though she writes mostly for the Dimple Times now, she has dabbled in writing short stories and novels throughout her life.
She's spent most of her life in Circleville, Ohio – which has been a huge inspiration behind a lot of the locations, situations and ideas she has come up with for her different stories over the years.
Lauren enjoys using her writing to bring enlightening, encouraging and informative content to the Dimple Times – but outside of work, she also enjoys curling up with her cat to watch movies, read or simply to write for herself.