Local artist Bernadette Hocking, colored greeting cards that she purchased from local Downtown Circleville shop Keystone Books and entered them into one of the many Pumpkin Show contests that was held during the popular fall festival.
Bernadette ended up winning first place with her beautifully colored greeting cards, which she placed on display in a unique, rustic door photo frame.
Bernadette stopped into Keystone Books so that employees could see her finished, first prize winning product.

Advertisement - Story continues below
She visited Keystone during the Pumpkin Show back in October 2018 to let them know about winning first place, and she even purchased more greeting cards to color. Her goal is to color these cards, place them in the another rustic door frame and enter her next batch into a contest during the upcoming 113th Pumpkin Show in October 2019.
Good luck, Bernadette!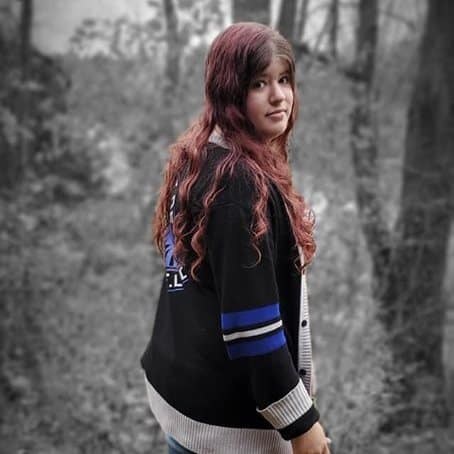 Lauren has been writing since she was at least ten years old – and anywhere she traveled, you could always bet that she would have a journal and a pen in hand. Though she writes mostly for the Dimple Times now, she has dabbled in writing short stories and novels throughout her life.
She's spent most of her life in Circleville, Ohio – which has been a huge inspiration behind a lot of the locations, situations and ideas she has come up with for her different stories over the years.

Advertisement - Story continues below
Lauren enjoys using her writing to bring enlightening, encouraging and informative content to the Dimple Times – but outside of work, she also enjoys curling up with her cat to watch movies, read or simply to write for herself.