Progress is being made in Pickaway County!  Not only on new businesses opening up in the county but by the production of places like the Pumpkin Show Park in the historic downtown district and by the revitalization of the Pickaway County Fairgrounds on Lancaster Pike.
Change is necessary, especially if a community wishes to grow towards a better future – and often times, it requires a community to make change possible.
I spoke with Christy Pence, the secretary for the Pickaway County Agricultural Society, and she shared about how you can get involved in making a change in our community by helping with the revitalization of the Pickaway County Fairgrounds.

Advertisement - Story continues below
"The number one need right now is donations to the revitalization fund and that is actually through the Pickaway County Community Foundation." Christy shared.
People can visit Yourpccf.org/community-funds to donate online towards the revitalization of the Pickaway County Agricultural and Events Center.
"We are no longer referring to it as the Fairgrounds," she admitted, in response to the new name.  "Because it's going to be a year-round, you know, the facilities are going to be used year round. We're going to rent them out for various things."
Outside of donating online, there are many other ways you can help out in – and donations are a major need right now.

Advertisement - Story continues below
Christy  says, "We're about halfway to our goal. We're trying to reach 5 million dollars, we're a little over 2.5 million. We're especially interested in, of course, anybody who wants to donate – any levels, all levels welcome."
Donations can be done through a pledge card, where a commemorative can be done to honor loved ones who have past, businesses can invest or the community can get involved by attending the upcoming events that they have planned.
"There are some events coming up that people can attend, that you support through revitalization. One of them is on Friday, March 29th called 'Footloose for the Fairgrounds'. That's actually being put on by our Junior Fair Exhibitors, and they're going to have it at Amvets down on Tarlton Rd. That is a great community event, a very family friendly event."
There will be a 'kiss the cow' contest, where local celebrities, businesses owners and school administrators have agreed to put up a donation bucket in their place of business. Whoever has the most money in their jar is going to have to kiss the cow.
There will also be a DJ, square dancing, line dancing and lots of activities for younger kids – so all-in-all, a very fun family-friendly event that will also have more information about the revitalization itself. Tickets are $2 at the door and whatever is raised will go towards revitalization.
Adults can join as well, as on June 11th there will be another event to help with raising funds.
"There is going to be an event – I don't think they actually named it yet, but it's going to be kind of like a gala sort of event that's going to be for adults. People will be able to come, it will be a dinner, an auction and dancing – people can get tours of the fairgrounds." Christy stated that there will be more details about this event coming soon.
In speaking of the revitalization, Christy also shared that any businesses interested in investing in the fairgrounds will also be welcome to their tours that happen on Monday's and Thursday's.
Jay Wippel (one of our county commissioners) and Mike Schmidt (the consultant that has been hired to help with the fundraising) actually give tours out at the grounds on Monday's and Thursday's, so if anyone is interested in investing in seeing the grounds, they can set up a time with them to do that.
Christy also pointed out that this isn't just a place for the fair to happen, "this is also a place for all kinds of events to happen year round."
"Anybody will be able to come in and rent any of the facilities. We actually have contracted the Pickaway County Visitors Bureau and they're actually promoting and renting out the facilities on our behalf. People can visit our website, which is pickawaycountyfair.org. There's information out there about how to do that."
Their goal is that it will be used for events such as weddings, livestock shows, RV and boat shows, expos, flea markets – things that would really be enriching to the community.
"It will give some of the places like non-profits that are always [looking] for space to do fundraisers or to hold an event. This gives a lot of opportunities [for our community]."
This is working in such a way that it will be bringing more to Pickaway County, for people to have more variety and entertainment, more exciting things to do in Pickaway County.
"It's super exciting, we have a lot of really great leadership that has been really instrumental in all of those. With the fundraising, with the construction process itself. It's not always been smooth, but we see the light at the end of the tunnel." she explained on the progress of the new events grounds.
She finished with sharing: "Many other fairs, many other counties do not have the relationship that we have with our county commissioners, our elected officials. That is very unique for us – to have their support and their leadership at the level that we do, has been really instrumental in moving this project forward."
The Pickaway County Agricultural and Event Center is located:
415 Lancaster Pike
Circleville, Ohio 43113
Phone: (740) 474-2085
Website: www.pickawaycountyfair.org
Facebook: www.facebook.com/Pickaway-Agriculture-and-Event-Center-330621674203706/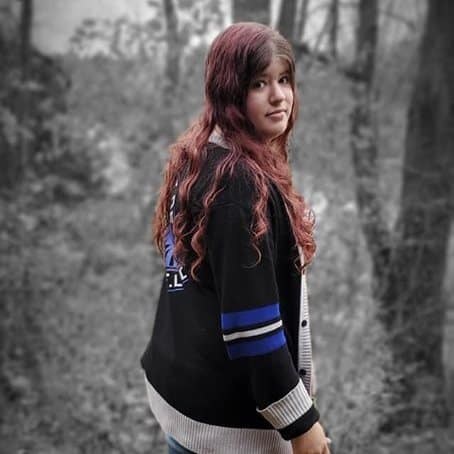 Lauren has been writing since she was at least ten years old – and anywhere she traveled, you could always bet that she would have a journal and a pen in hand. Though she writes mostly for the Dimple Times now, she has dabbled in writing short stories and novels throughout her life.
She's spent most of her life in Circleville, Ohio – which has been a huge inspiration behind a lot of the locations, situations and ideas she has come up with for her different stories over the years.
Lauren enjoys using her writing to bring enlightening, encouraging and informative content to the Dimple Times – but outside of work, she also enjoys curling up with her cat to watch movies, read or simply to write for herself.