The Agents Of OHIO, an Ohio fan group for the Marvel TV series "Agents of S.H.I.E.L.D" was invited on as guests for the 2019 Chicago Comic & Entertainment Expo (C2E2) to host a fan meet up to compliment all the Agents Of S.H.I.E.L.D activities going on that weekend.
Ever since I first heard of C2E2 a few years ago, I made it my goal to visit one day. I never thought that it would be because our group was invited to be a part.
Since two of the main actors (Clark Gregg, Ming Na Wen) were making an appearance that weekend, that made the event even more interesting. The convention attracted fans from all over the US and even from across the pond – attendees from Australia, France, England and various states within the US traveled to be a part.
As one of the agents for Agents of OHIO, I got to interact with some amazing SHIELD fans who I've known for years but never actually thought I'd have the opportunity to meet in person before. We stood together in line while waiting to meet Ming Na Wen (SHIELD, Mulan) and spent three days going all over C2E2 together.
The meet up itself finally happened on Sunday, where we gathered together in a huge conference room.
We gave away some cool prizes that were donated by Level Seven Access (a cool website that specializes in SHIELD and Marvel replicas) and CrazyGirlVids (a SHIELD YouTube sensation) during trivia.
At the end of the event, we finally gathered together for a huge group photo.
The meet up had around forty fans that participated. They all enjoyed their time at the show and the response from everyone at C2E2 was fantastic.
We look forward to our next convention, which will be happening September 20th – 22nd at the Cincinnati Comic Expo.
You can follow the Agents of OHIO on social media to keep up with details on their upcoming events.
Facebook: www.facebook.com/agentsofshieldohio
Twitter: www.twitter.com/AgentsOfOHIO
Instagram: www.instagram.com/agentsofohio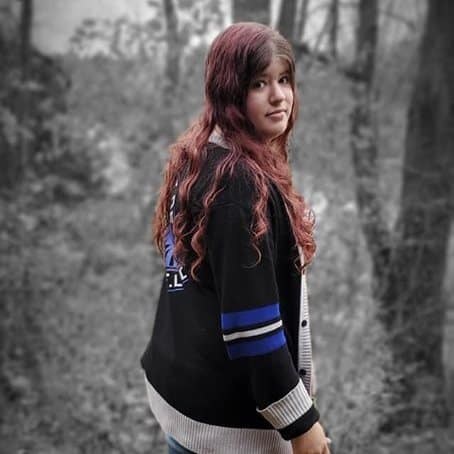 Lauren has been writing since she was at least ten years old – and anywhere she traveled, you could always bet that she would have a journal and a pen in hand. Though she writes mostly for the Dimple Times now, she has dabbled in writing short stories and novels throughout her life.
She's spent most of her life in Circleville, Ohio – which has been a huge inspiration behind a lot of the locations, situations and ideas she has come up with for her different stories over the years.
Lauren enjoys using her writing to bring enlightening, encouraging and informative content to the Dimple Times – but outside of work, she also enjoys curling up with her cat to watch movies, read or simply to write for herself.