If you're from or have visited Lancaster Ohio, you are probably familiar with their trail of unique antique stores – and may have even visited some! Just around the corner from some of the shops you may be familiar with is a new shop – and their continued growth is surprising.
Peddlers Junction is more than just a flea market store – they had a soft opening on February 1st, followed by a grand opening a month later. Since March 1st, they've been overwhelmed by the support of the community and with the growth of their vendors.
"We have grown ten times faster than anticipated. We still thought it would be months before we were actually at full capacity on our booth rental. We are at capacity, have been for weeks now." explained Jennifer, one of the stores' managers.
Their Lancaster location consists of 325 rental space options, all of which are filled with different vendors offering unique items, both old and new.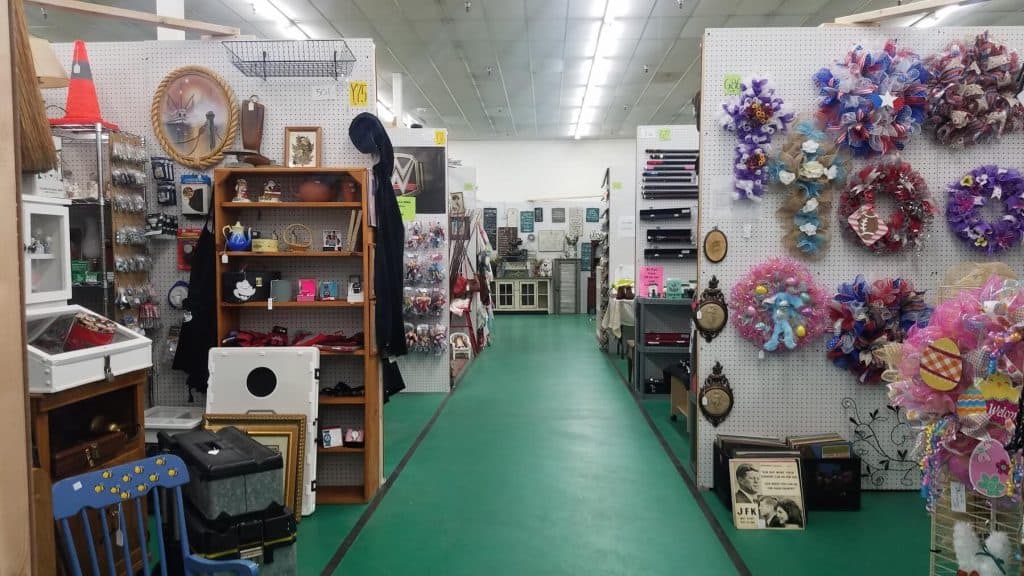 When asked about their vendors, Jennifer listed off some of the great things that Peddlers Junction has to offer: "We have different concepts going on. We have our new vendors, and then we have booths where some of them just make 99% of their own stuff. They don't purchase them, they'll make them. Then we have a lot of the older [stuff] – the used, the antique and the big furniture."
The quick, unexpected growth has already made a huge shift in their plans. In 2-3 months, they expect to begin work ongoing beyond what their building already has to offer – achieving that means branching out into the back part of their building. This will make more room for new vendors.
Later down the line, they will also begin expanding to the long building off to the side of them.
"The community has put out there what their interest has been, so we're listening.", before adding: "It is definitely an eye-opener for the owners. We go through a board, so it's not just one or two people. We were like, 'it's possible'. Dreams can happen in thirty-one days, not eight years and Fairfield County has helped to achieve a lot of that."
While Fairfield County may be a huge reason for the stores continued growth, visitors from all over have traveled to visit Peddlers Junction – traveling from Franklin, Pike, and campers visiting from Hocking Hills.
Their vendors, however, have proven to come from even further locations.
"We have some [vendors] from West Virginia, I have several vendors here who are from [our] Belpre location, I have vendors from Thornville. Everybody is not just local. They're coming from around the area to get in our location and that's working out for us so far."
When questioned about their future and where they hoped to see themselves in a couple of years, Jennifer explained that more exciting changes were just around the corner.
"I think we're still going to be at capacity, I think we're still going to grow. It's going to help the community and, you know, employment-wise and customer base. We're still making changes [currently]. We're bringing an ATM in, we're looking to put a soda machine in here. When we expand, we're trying to get food. We still have plans, we're still growing, but you can't commit and bombard everything at once. Like I said, we didn't expect to be at full capacity, so we are taking the next step."
Right now, Peddlers Junction has Yard Birds Gourmet Wings Food Truck that serves gourmet wings. They stop down every once in a while to give customers a chance to try something new to eat, but they are just a mile down the road from Lancaster's Downtown District – which has a wonderful variety of local restaurants to enjoy.
When you just need a break or your a friend or significant other that traveled to Peddlers Junction with your buddy but aren't really a big shopper – you can relax in their lounge area, which features a comfortable couch to sit in and a TV to watch until you're both ready to leave.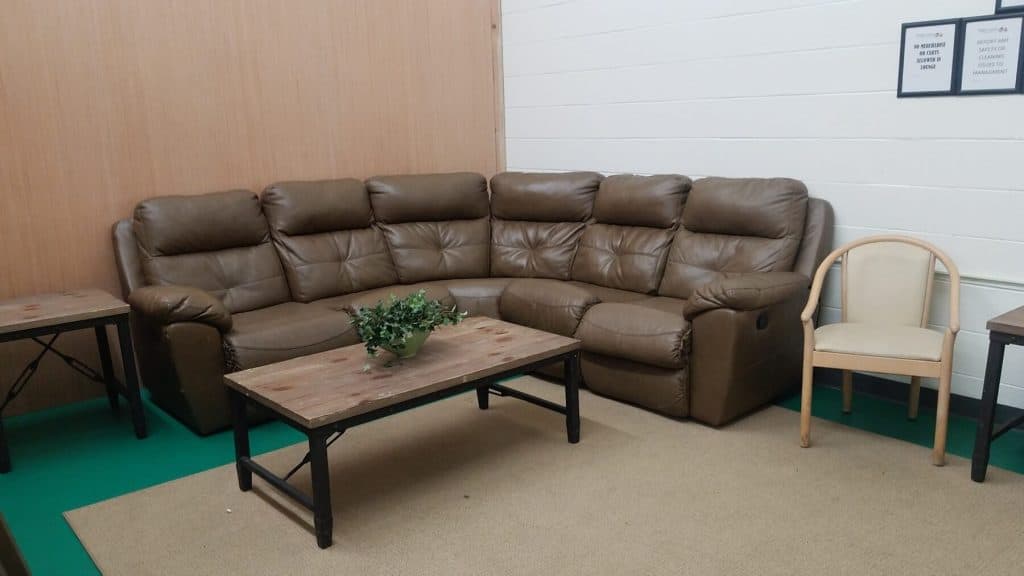 The point of all of this is to make Peddlers Junction a fun and relaxing place for customers and a nice location for vendors.
"This is fun for everyone, not just the customers but our vendors as well," Jennifer admits.
Peddlers Junction is located at:
1375 Old Logan Road
Lancaster, OH 43130
Website: www.lancaster.peddlersjunction.org