If you're aiming to find a unique restaurant with the atmosphere and feel of a classic roadside diner, Sumburger in Chillicothe, Ohio should be one of your first stops!
I ordered their specialty, the Sumburger. The burger was juicy and cooked to perfection, the vegetables were fresh and the sauce was sweet and tangy, making for quite the delicious burger.
The fries were nice and crispy with just enough salt to bring out the flavor, which made the side a fantastic addition to the meal.
The coleslaw tastes great, but the dressing sinks to the bottom of the bowl, so be sure to mix the slaw so that you can bring out the slaw's delicious flavor.
Lauren got their Submarine; a sandwich made with soft, yet warm, white bread, accompanied by a tasty Italian flavor that doesn't overtake the medley of veggies, meats and Provolone cheese.
It captures the classic diner feel perfectly with it's décor with photo's of old-town Chillicothe and some of their dishes from the past and comfortable, vintage-styled dining tables, seats and lighting.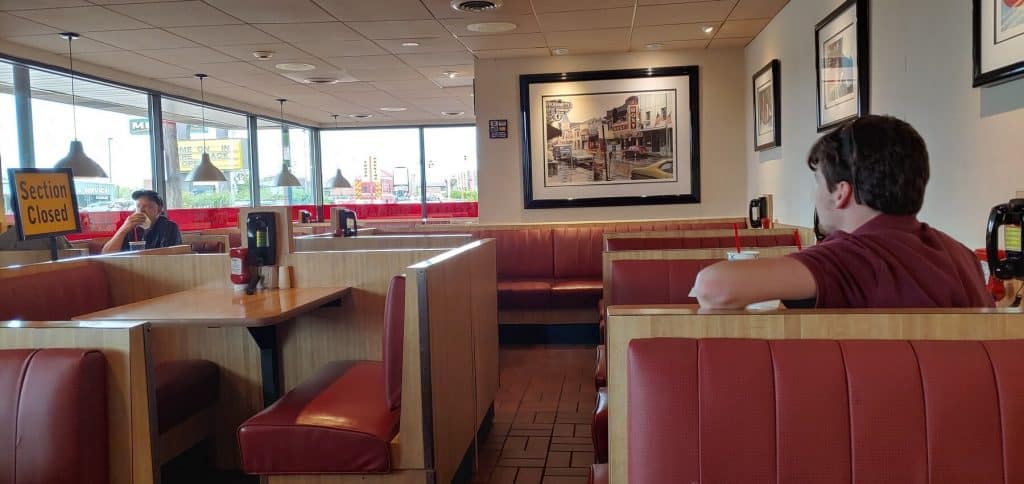 You order your food over a classic wall-mounted phone. The food is served relatively quickly and arrives hot and fresh. The servers are kind, the chefs are great and the establishment is a throwback you didn't know you needed! They also have curbside service for those who need to take their food down the road.
Sumburger is located at:
1487 N. Bridge St
Chillicothe, OH 43113
---
About Dimple Dash Reviews
Dimple Dash is a foodie review of restaurants located in our reading area. This includes Fairfield, Fayette, Pickaway and Ross County but may reach slightly outside those counties too. Some restaurants may be locally owned and some may be national, regional or chain stores. No matter what, our "Dimple Dash" reviews are one of our most popular online topics. We're guessing because everyone loves food!
If you are a business that would like to have a "Dimple Dash" team review your restaurant, bakery, coffee shop or other eating establishment please contact us to find out more information. <<Click Here>>
If you have a suggestion of a restaurant you would like us to check out and possibly do a review for please drop us a note.