What better way to celebrate National Donut Day than stopping by some local donut shops and trying some unique, one of a kind donuts?
We visited three different shops in Ross, Pickaway and Fairfield County and the experience was fresh, sweet, and delicious – what more can you expect when trying donuts?
Our first stop was Crispie Creme Donuts located at 47 N. Bridge St in Chillicothe, Ohio. We tried a couple of their Bismarks – one of their Maple-nut Bismarks and a Maple Bismark.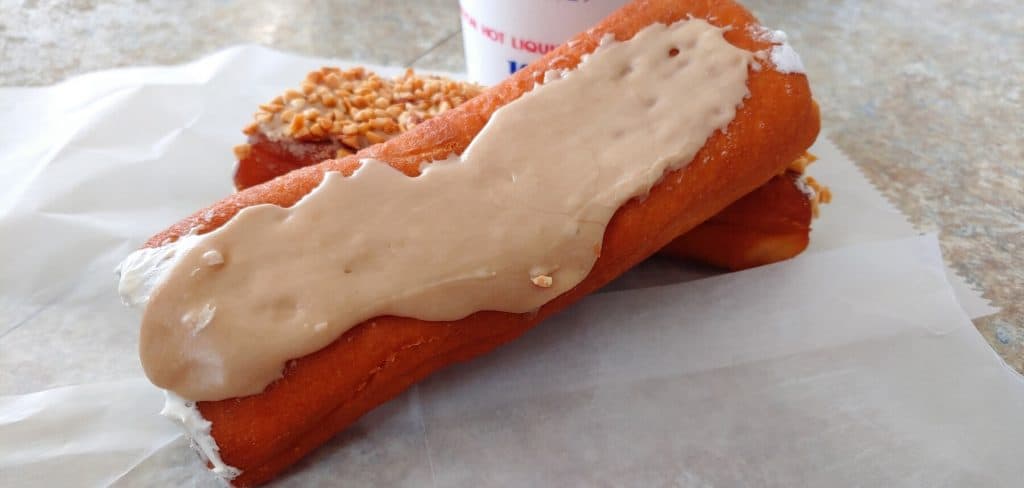 I'm quickly finding that Maple donuts are becoming one of my favorite type of donuts, and the Maple Bismark at was no exception. Super light, fluffy and fresh – it paired nicely with a cup of their cappuccino.
Lindsey's Bakery is located at 127 W. Main St in Circleville, Ohio. They are popular for their pumpkin donuts, but their monthly specialty donuts are also extremely delicious.
These cheesecake chocolate and strawberry cheesecake donuts have all the goodness of a slice of cheesecake drizzled in strawberry or chocolate icing.
Dough-Hio Dounts is located at 1021 N. Memorial Dr Suite 3 in Lancaster, Ohio. They specialize in creating unique donuts in a variety of fun flavors that are both tasty and colorful.
Your donuts are made fresh right then and there. We ordered a dozen donuts, giving us a variety of flavors – all of which were fun, unique, creative flavors paired with equally as creative names.
If you're looking for a good donut, I highly recommend checking these local businesses out.