While you're out and about visiting the Pickaway County Fair this year, there is one BIG thing you should know about the "Pickaway Agricultural and Events Center".  IT IS SO MUCH MORE THAN A YEARLY COUNTY FAIR!  While one of the primary purposes for the new facilities is the annual fair, the idea of the revitalization was to create something that would go way beyond that one special "fair week" itself and be utilized and rented throughout the year for other events.
We recently spoke with Christy Pence, Secretary of the Pickaway County Agricultural Society, and she informed us that, "Anyone interested in renting any facilities at the 'Pickaway Agriculture and Event Center' should call the Pickaway County Visitor's Bureau to inquire."  Their phone number is 740-474-3636  or you can inquire on their website: Pickaway.com.
So we reached out to the Pickaway County Visitors Bureau and spoke with Tim Wilson, their executive director, who was able to give us some more info in regard to the different facilities and how the grounds can be utilized for many events for years to come.

Advertisement - Story continues below
"The sky is the limit," Tim shared, "I can see multiple concerts, a music festival, livestock and horse shows, car and motorcycle shows, craft shows or an antique market, it's all good, and we are actively seeking these types of events."
With that said, they already have some events scheduled – including a three-day craft and antique festival in November. They are even working to bring a Circus to the Ag & Event Center as well.
There are a variety of buildings and facilities that can be rented out during the year for an assortment of different events…including the Swine Barn!  The Swine Barn is almost 14,000 sq. ft., and Tim says it would be "perfect for a craft show, artisan market or swap meet."
While larger events are happening on the grounds of the Pickaway Agricultural and Events Center, the facilities are open for smaller, more personal events as well!  Tim explains that, "A wedding in the amphitheater and reception in Heritage Hall would be amazing."  The big thing to keep in mind that although the facilities are large, they can accommodate all sizes of events.

Advertisement - Story continues below
Here's a look at some different buildings and facilities you can rent below:
Heritage Hall: 20,000 square feet
Outdoor Amphitheater: 1,000 seats
Show Pavilion: 37,800 square feet
Horse Barn: 21,016 square feet
Darby Creek Cattle Barn: 11,200 square feet
Sheep/Goat Barn: 10,240 square feet
Small Animal Barn: 7,200 square feet
Meeting Rooms and picnic areas with surfaced walkways
The entire property
For information about pricing, contact the Pickaway County Ag and Event Center Marketing Team by visiting their website Pickaway.com, emailing [email protected] or by calling 740-474-3636.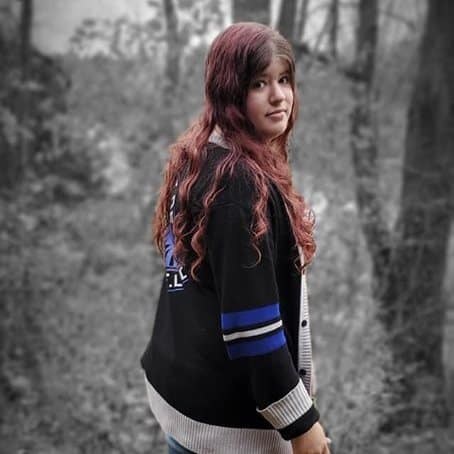 Lauren has been writing since she was at least ten years old – and anywhere she traveled, you could always bet that she would have a journal and a pen in hand. Though she writes mostly for the Dimple Times now, she has dabbled in writing short stories and novels throughout her life.
She's spent most of her life in Circleville, Ohio – which has been a huge inspiration behind a lot of the locations, situations and ideas she has come up with for her different stories over the years.
Lauren enjoys using her writing to bring enlightening, encouraging and informative content to the Dimple Times – but outside of work, she also enjoys curling up with her cat to watch movies, read or simply to write for herself.