Whether you're looking to dine-in, carry-out, or have something delivered… Mister Sub in Chillicothe, Ohio has some pretty good subs for your next lunch or dinner adventure!
Mister Sub offers a variety of unique oven-toasted sandwiches and subs, so there is sure to be a special sub for everyone on their menu!
For us, those subs happened to be their Buffalo Chicken Sub and their Italian sub.
Their Buffalo Chicken Sub was topped with a nice amount of oven roasted chicken breast covered in buffalo sauce. It was paired with pepper-jack cheese, tomato, and onion. It is a nice, spicy sub – but mild enough that pretty much most people could still handle it – with a decent amount of flavor to bring all the pieces of the sub together.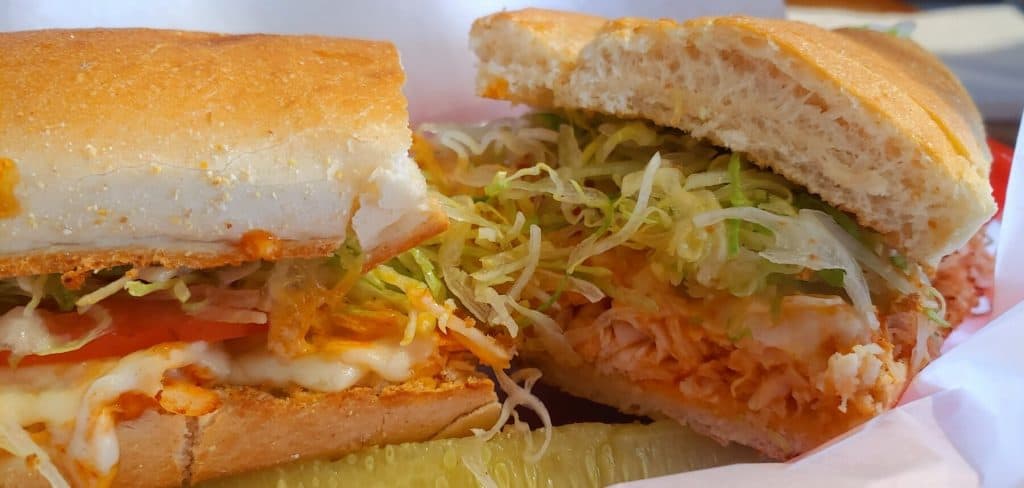 The Italian Sub is a more traditional, familiar sandwich for those who frequent sub and sandwich shops. Nonetheless, its Ham, Salami, Provolone Cheese, lettuce, tomato, onion, hot pepper rings and golden Italian dressing all pair to make one excellent, fresh and delicious sub.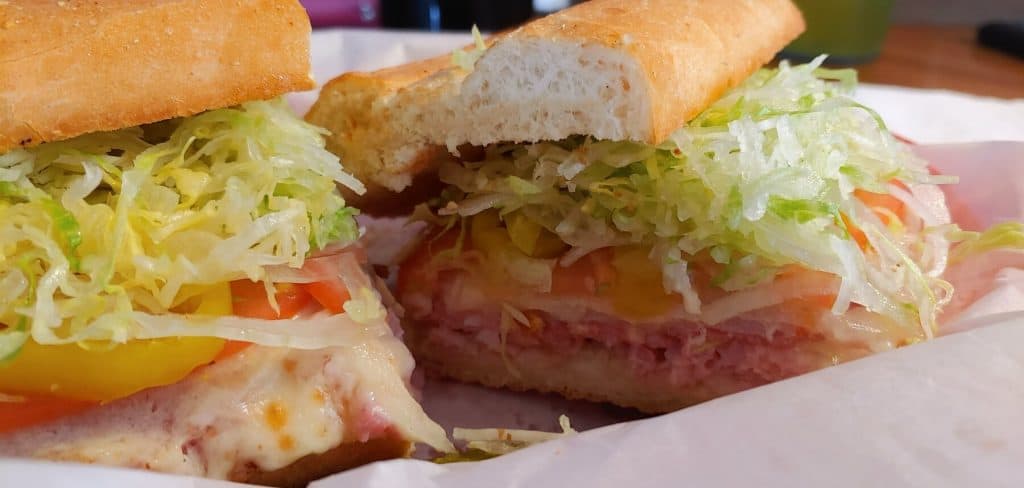 Both subs are topped with a generous amount of meat, lettuce, and veggies – making for one hearty, filling sub.
You could enjoy your sub on the go, or decide to dine-in and sit in their rustic, beautiful dining area. Hardwood floors offset the beautiful wooden walls, almost giving the area an old log cabin sort of vibe.
Mister Sub is located at:
543 East Main St
Chillicothe, OH 45601
---
About Dimple Dash Reviews
Dimple Dash is a foodie review of restaurants located in our reading area. This includes Fairfield, Fayette, Pickaway and Ross County but may reach slightly outside those counties too. Some restaurants may be locally owned and some may be national, regional or chain stores. No matter what, our "Dimple Dash" reviews are one of our most popular online topics. We're guessing because everyone loves food!
If you are a business that would like to have a "Dimple Dash" team review your restaurant, bakery, coffee shop or other eating establishment please contact us to find out more information. <<Click Here>>
If you have a suggestion of a restaurant you would like us to check out and possibly do a review for please drop us a note.