Aladdin (2019): Aladdin is a lovable street urchin who meets Princess Jasmine, the beautiful daughter of the sultan of Agrabah. While visiting her exotic palace, Aladdin stumbles upon a magic oil lamp that unleashes a powerful, wisecracking, larger-than-life genie. As Aladdin and the genie start to become friends, they must soon embark on a dangerous mission to stop the evil sorcerer Jafar from overthrowing young Jasmine's kingdom.
Rating: PG
Remakes of past movies' have high expectations of how it will live up to the original – which can be a big deal. With Disney's 2019 remake of Aladdin, this was definitely something I was both curious and skeptical of. Could it live up to the movie I was so fond of? The movie I grew up with?

Advertisement - Story continues below
The answer is simple: Yes. It can, but it also exceeded my expectations – to the point that I could not stop talking about it.
Advertisement – Story continues below
Just a fair warning, if you have not seen the new Aladdin – turn your magic carpet around now. While the storyline is similar to the original, there are some new things that did not take place in the original – things that I feel the remake touched on to fix plot holes in the original.
I've enjoyed other films directed by Guy Ritchie, it should have been no surprise that I would love Aladdin as well.

Advertisement - Story continues below
This movie brought back beloved (and some not so beloved) characters such as Aladdin, Jasmine, Genie, Abu, Carpet, Sultan, Rajah, Iago, and Jafar. Can you guess who the not so beloved character might be? They even introduced some new characters, the one most imperative to the story being Dalia – Jasmine's handmaiden.
I feel that there were a lot of things that Disney left unsaid, or simply inserted into the original animation just to add a flare of drama. What happened to Jasmine's mother? Why did no one recognize Aladdin when he appeared in the classic 'Prince Ali' song when countless citizens who knew him before should have recognized him? Why wouldn't Genie turn Abu back into a monkey after he turned him into an elephant? Aladdin never wished for Abu to be an elephant, on top of countless other things Genie did without Aladdin's famous rubbing of the lamp and saying: "Genie, I wish.." when Genie clearly undid magic that Aladdin never wished for before.
Advertisement – Story continues below
The remake acknowledged those things unsaid and the plot holes from the original – none of those were a bad thing, I think the remake did a fantastic job at acknowledging the little (and the big) things.
While everything about the movie – from the acting, the effects, the songs and the story were awe-inspiring and in ways, nostalgic – the coolest thing had to be Will Smith's portrayal of Genie. He had a big role to live up to and a big lamp to fill. Will Smith brought Genie to life in his own unique way that felt like a nod back to his time in Fresh Prince of Bel-Air. In my opinion, Robin Williams would be proud of how well Will handled getting into the role of Genie.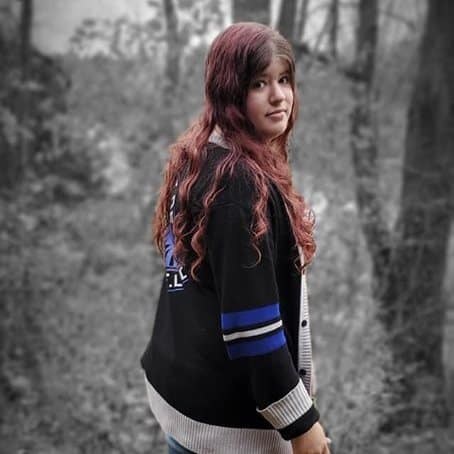 Lauren has been writing since she was at least ten years old – and anywhere she traveled, you could always bet that she would have a journal and a pen in hand. Though she writes mostly for the Dimple Times now, she has dabbled in writing short stories and novels throughout her life.
She's spent most of her life in Circleville, Ohio – which has been a huge inspiration behind a lot of the locations, situations and ideas she has come up with for her different stories over the years.
Lauren enjoys using her writing to bring enlightening, encouraging and informative content to the Dimple Times – but outside of work, she also enjoys curling up with her cat to watch movies, read or simply to write for herself.