Bernie and Max's is located in downtown Chillicothe, Ohio and has been a part of the community for fourteen years. The owner of the shop, Bernie, opened the store after he picked up stained-glass as a hobby during some downtime from his former job after he had a heart pacemaker and a defibrillator implanted.
Bernie worked for the paper mill for almost twenty-nine years, before he decided after returning to work two and half years after his implant, that he would open a stained-glass shop for the local Chillicothe area – which offers a variety of services for the community.
"We are a full-service stained-glass studio, in which we do custom windows, custom art, glass art, we do repairs, restorations of old antique windows and houses, and we do a lot of church window restoration. Bringing them back to their original condition so people can keep enjoying them for years" Bernie explained about his shop.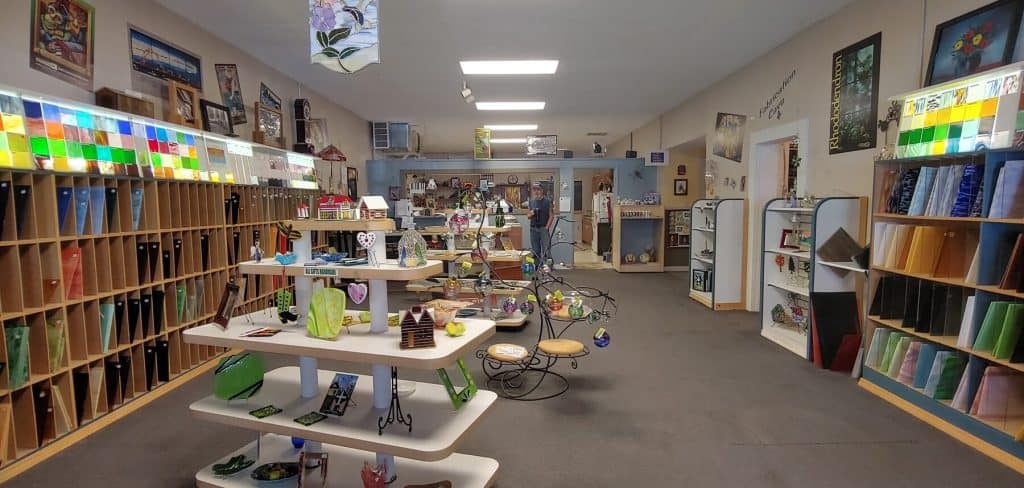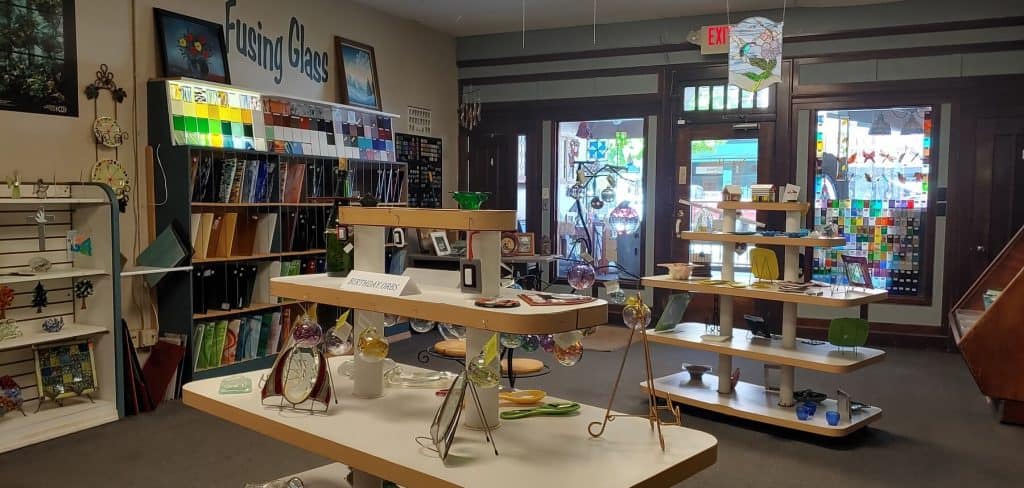 They also offer custom orders for windows, businesses, homes, and everything. If you're interested in learning more about stained-glass, they also offer classes and parties – or if you're just an avid hobby glasser, they have all the tools and supplies that you'll need. Even cooler, is the fact that as soon as you walk in the door, you are greeted by Bernie's dog – an adorable little pug.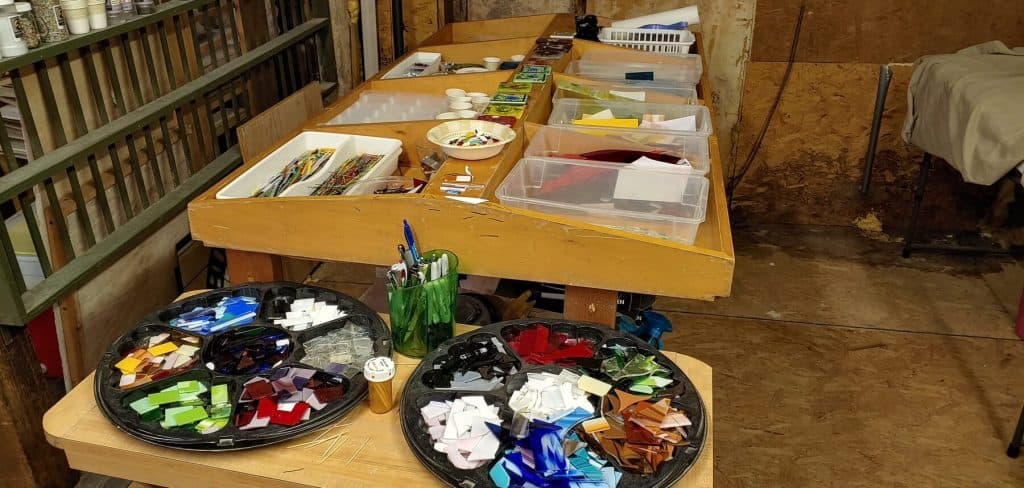 Bernie loves what he does at the stained-glass shop, and enjoys just how involved the community is.
"I enjoy the people that I have worked with on different projects, and I really enjoy working on the old windows that, are 150-175 years old. Bringing them back to their original condition. So people can keep enjoying them for years." Bernie shared when asked about his fondest memories.
So what's the story behind the name Bernie and Max? Well, after he had his implant, he picked up stained-glass. His first device happened to be the reason behind his businesses name!
"Max is actually my original pacemaker and defibrillator that I had implanted back in 2005. The first device that I had put in was a Medtronic Maximo, so that's where Max comes from."
Having Bernie and Max's has been not only great for the community, but for Bernie himself. He is grateful that he found this hobby, and for the door that it opened.
"It makes a big difference when you enjoy what you do. I'm going with what I want to do now, not what I have to do," he admitted.
Along with his pug, Bernie is not alone at the stained-glass shop – he has a great team to help him out.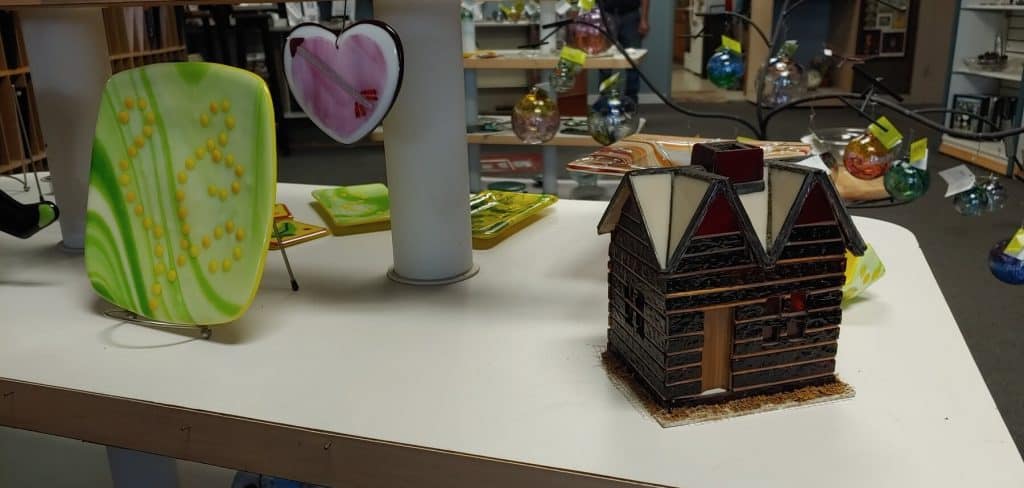 "I got a couple of good employees that work with me, that keep the place going. Pam, who started out as a student 6-8 years ago, she's never left. And then I got another guy, his name is Sam Hill and he works with me on the bigger projects that we've done."
You can visit Bernie & Max Stained Glass Studio in downtown Chillicothe, Ohio.
---
About Small Business Highlights
Small Business Highlights are where we visit small businesses located in our reading area to find out more about them. This includes Fairfield, Fayette, Pickaway and Ross County but may reach slightly outside those counties too. We love to find out what they are about, products, services or items they over and more.
If you are a business that would like to have a Small Business Highlight team review your small business please contact us to find out more information. <<Click Here>>
If you have a suggestion of a small business you would like us to check out and possibly do a review for please drop us a note.