When newbies to hobby gaming attend a Circleville Boardgaming Group's meeting (which is FREE) there are a few games we break out to introduce them to the hobby.
One of the first we show is TSURO, the game of paths. We can explain the rules in the time it takes to set the game up – about 1 minute. Simple – on your turn you place one of your three tiles with various paths on them in front of your piece and move your piece to the end of the path your piece resides on … Simple – that is it !!! The fun part comes in where everyone is doing the same thing and the objective is to keep your piece on the board and run everyone else's off the sides of the board. The hardest rule to remember when playing TSURO is to draw a new tile when you play one. We normally do not play player elimination games at our meetups but this is over in 10 minutes, and we are ready to play this again or take the next step in our gaming journey with you.

Advertisement - Story continues below
Request advertising info. View All.
Another one of our games we love to use as a teaching game is RONDO. RONDO is also a path building game that we can explain the rules to in minutes. On your turn, you place one of your colored discs on a path space of that color scoring the points listed on the path. You and all players can build on anyone's path and score. It is very simple in concept but very deep on strategy. The pieces are the size of poker chips and heavy and are fun to play with when it not your turn. Once the special spaces on the board are covered the points are totaled and victory goes to the one with the most points. Fun for all and usually takes about a half hour, and we are ready to play it again.
There are so many other fun simple games that can be taught and played in a half hour or less we bring to each of our meetings. We love to introduce newbies to a hobby that many do not even know exists. TSURO and RONDO are two of our favorites to show off the wonderful hobby we all love.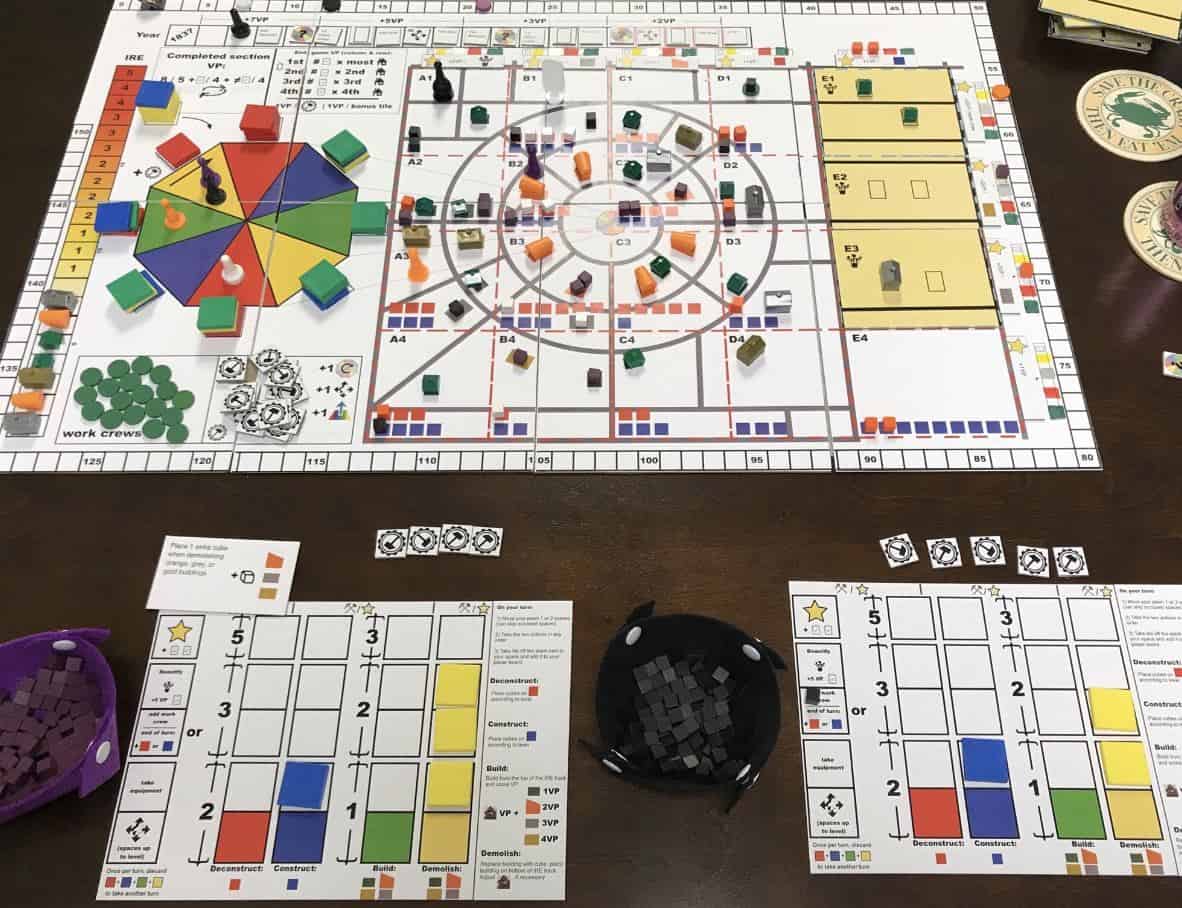 The Circleville Boardgaming Group is a loose affiliation of area gamers that have been getting together in one fashion or another for 30 years. Currently we average about a dozen attendees at our gatherings at the First Monday Watt Street Tavern, the 2nd Wednesday Younkin and Third Wednesday Pickaway County Libraries meetups. Our attendance at our once a month First Saturday Meeting all day at the Pickaway County Library varies from an average of 14 to a high of two dozen.
We play all manners of games but currently focus now on the Modern Boardgaming Scene. Our attendees have varied tastes in gaming and can be counted upon on have a wide selection of games at each of our meetups.  There is no cost to attend a game gathering.
Typically the age range is adult with a few middle school / high schoolers possible.
Two of the original founders of the CBG are also founders of the Columbus Area Boardgaming Society or CABS – which numbers over 300 in paid members, attended by an average of 80 gamers and has over 1000 games in the clubs library available to play at their weekly meetings and available to check out and take home to play.