We dined at The Mediterranean on 33, a small-town restaurant that serves Fine Greek, Italian and & American Cuisine.
The decor has a unique flair to it. From their stylized brick walls and polished wood arches to the lovely paintings and decorative vases. This classic, slightly exotic setup generates a calming atmosphere.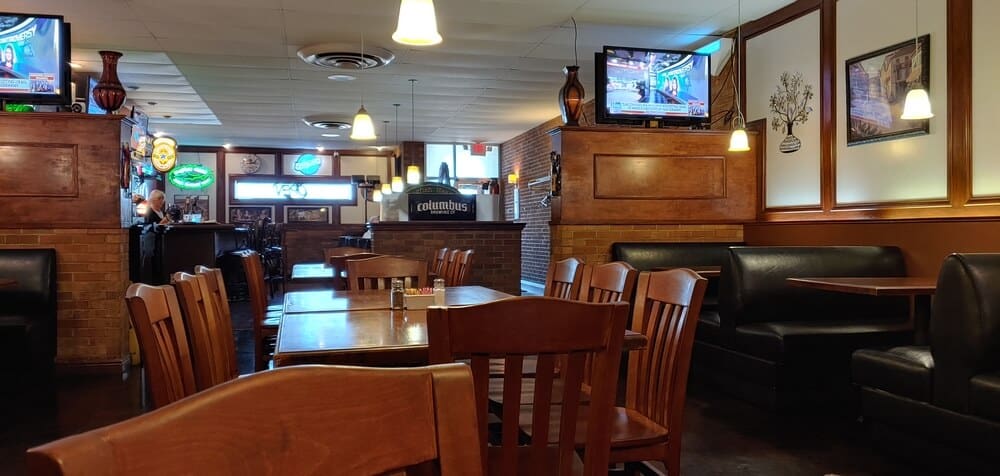 The bar, while not secluded from the rest of the interior, does have a short brick wall for a bit of privacy.
We ordered the Grilled Chicken Gyro with a side of seasoned fries and the Classic Gyro with a side of classic fries! The blend of lettuce, onions, chicken and tzatziki sauce gives it a sweet flavor.
Seasoned fries have a special seasoning that gives it a bit of spice without being too overwhelming.  They were good with and without ketchup.
---



External advertisement
---
The Classic Gyro is your traditional gyro; lettuce, tzatziki sauce and lamb meat, but we got it served with banana peppers over the onions, complimenting the flavor of the gyro rather than taking away from it.
You can visit The Mediterranean at 1147 North Memorial Drive, Lancaster, Ohio 43130.
---
About Dimple Dash Reviews
Dimple Dash is a foodie review of restaurants located in our reading area. This includes Fairfield, Fayette, Pickaway and Ross County but may reach slightly outside those counties too. Some restaurants may be locally owned and some may be national, regional or chain stores. No matter what, our "Dimple Dash" reviews are one of our most popular online topics. We're guessing because everyone loves food!
If you are a business that would like to have a "Dimple Dash" team review your restaurant, bakery, coffee shop or other eating establishment please contact us to find out more information. <<Click Here>>
If you have a suggestion of a restaurant you would like us to check out and possibly do a review for please drop us a note.
---



External advertisement
Christine grew up in Groveport, Ohio, and currently resides in Circleville, Ohio. Christine is a happily married mother of seven. She has been fluent in poetry for many years and discovered this talent when she would be inspired by life's events to sit down and write on whatever she had available. It was through these experiences, and the inspiration that often seemed to flow at anytime, that she learned to keep a pen and paper readily available. She uses her talent to be an inspiration and encouragement to others through sharing her works by writing for the Dimple Times.