Seasoned beef, nacho cheese sauce, diced tomatoes, shredded lettuce, sour cream, and a crunchy tostada shell… If you haven't guessed it yet, we're talking about Taco Bells Triple Double Crunchwrap – which is a nod back to the Crunchwrap Supreme that was out all those years ago.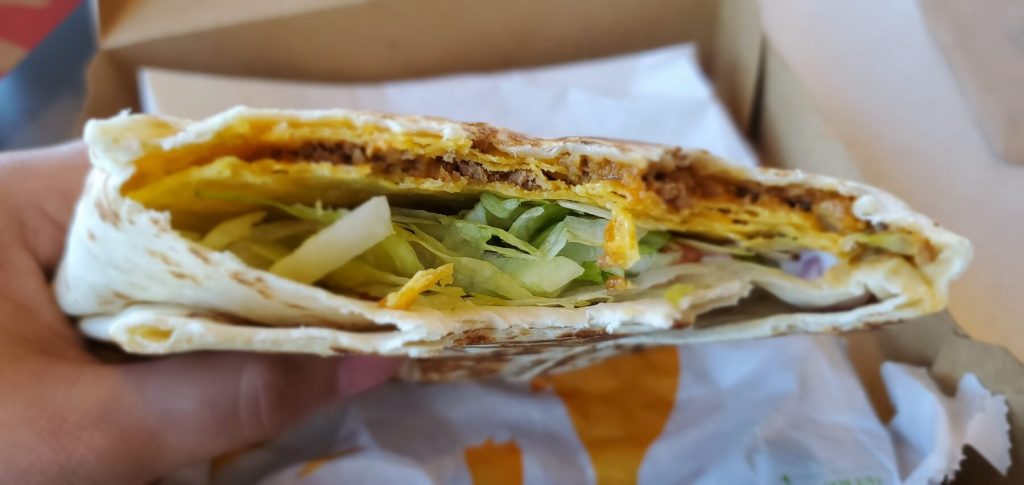 The Triple Double Crunchwrap is like the perfect taco in a peculiar shape, with layers of crispy taco goodness.
The Triple Double Crunchwrap can be served on its own, by why not go for more? Get their Triple Double Crunchwrap box – which comes with your choice of a hard or soft taco, a medium drink and a bag of cinnamon twists, or swap the cinnamon twists for a different side for an additional cost.
Head out to your nearest Taco Bell! If you have not checked it out yet, you have no idea what you're missing.