Who else is excited for the start of the 2019 Pumpkin Show?
Since 1903 the Pumpkin Show has been a tradition in Circleville, Ohio.  The annual event always runs the 3rd Wednesday through Saturday and this year that puts the dates October 16-19, 2019.  With it being just around the corner we were wondering what your favorite part of this yearly event is.
Is it the GIANT pumpkins?
Or what about the parades and the Pumpkin Show Queen and her court?
Food?  We know that tons of folks show up just for the food.  So maybe the food is your favorite part?
Speaking of food, there are TONS of folks who line up each year to get a glimpse of the GIANT PUMPKIN PIE at Lindsey's Bakery.  Well, that and to grab a batch of their donuts too.
You may also enjoy taking in the decorated gourds, art, canning items, plants and more.
Yes, yes, yes.  There is of course the rides.  One of our favorite rides would have to be the Ferris wheels.  Partly because they give you an aerial view of things at the Pumpkin Show.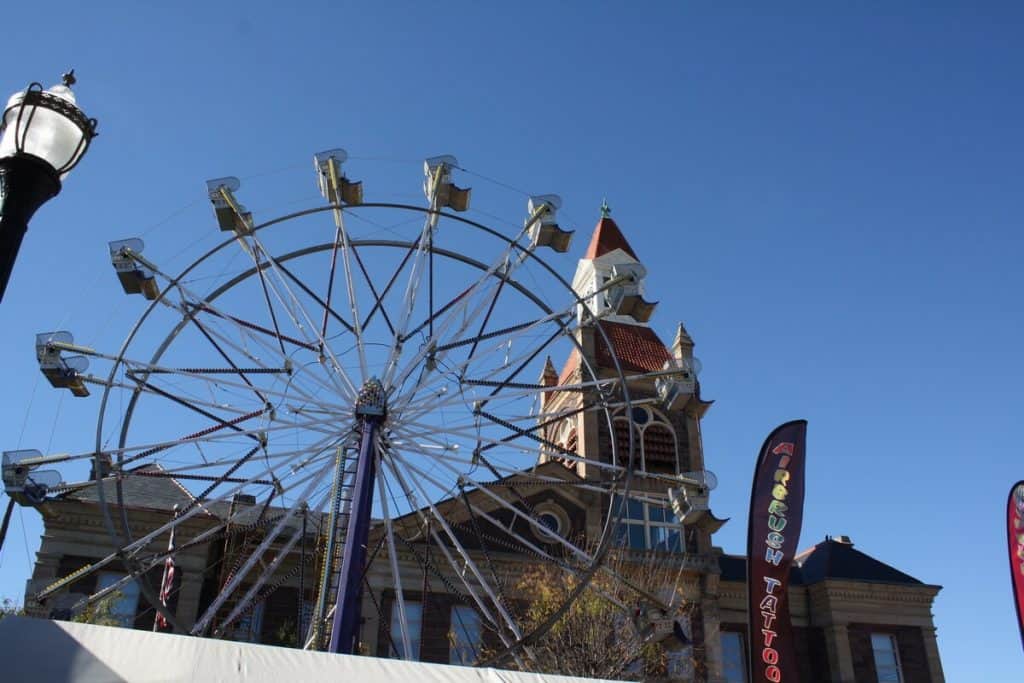 The bottom line is, no matter what your favorite thing to do is, THE PUMPKIN SHOW IS ONLY ONE MONTH AWAY!  It's time to get out the orange and SMILE!