By Barbara Freethy, 2015c., 341 pages
Alicia Monroe is a feisty, photojournalist living in Miami. She enjoys her work and is most passionate about photographing storms. She is not quite sure why she feels such a strong pull to the bright lightning flashes as they come in over the coastline but is determined to capture the best photos she can. One night as she was racing the forecasted floods of a storm, she sees instead a man attacking a woman in the lightning strikes as the woman screams between the cracks of thunder and lightning. No one believes her but finding a military ID tag in the area where she last seen Liliana Valdez, missing for two years, does more than peak curiosity that there must be more to what she saw that night.
After meeting Michael Cordero, a longtime family friend of Liliana's, they decide to work together to find out what happened to Liliana and put her family's concerns to rest. Did they make the right decision to delve into Liliana's past? Just how close is Michael to the family? to Liliana? Is he really who he says he is? Secrets emerge that bring danger to everyone involved. As she unburies more clues and faces more storms, Alicia is forced to deal with her own mysterious past and feelings of fear and loneliness that the storms stir inside.
Beautiful Storm is the first in the Lightning Strikes trilogy by Barbara Freethy, a Goodreads author. The story setting and character descriptions are detailed; the story itself is full of intrigue and mystery with a different ending than you might imagine. I highly recommend giving this book a read.



External advertisement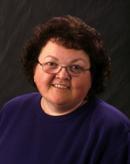 Marcella grew up in Fairfield County, Bloom Township, graduating from Canal Winchester Schools and Eastland Career Center. She has worked in customer service and publishing industry for the last 30 years; however, her heart is in reading just about any book she can get her hands on and writing her own short stories. You might see her around at local public auctions where she loves to people watch for new story ideas.