It's almost here! While the 2019 Circleville Pumpkin Show won't officially start until October 16th, it already feels like it is upon us- as when you stop into Downtown Circleville, Ohio, set up has already begun.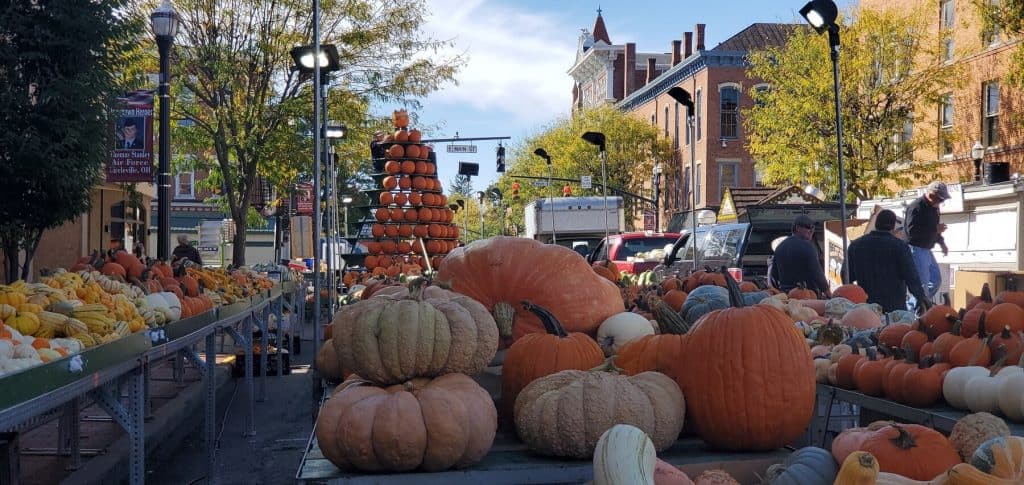 Tents are lining the streets, food vendors are cleaning off their vehicles, and a group of people are hard at work on getting the infamous Pumpkin Tower and Pumpkin Area sat up for the upcoming show.



External advertisement
The Pumpkin Tower, being the iconic symbol of the Pumpkin Show, really makes reality set in that the fun is just right around the corner!
The Pumpkin Show stage is open and is being touched up for the event. The Pumpkin Show Park, which recently got an upgrade with the new beautiful wallscape, is almost ready for festivities such as local bands, pig calling and other fun activities to take place on its stage.
Pumpkin Show starts October 16th and will run through October 19th.
Be sure to follow our Pickaway Dimple Times Facebook page for special Pumpkin Show coverage.