Fall is here! What better way to welcome it than taking in a sip from a nice, tall glass of local apple cider?
Laurelville Fruit Farm has been around since 1911 – serving the area for over 100 years. This time of year is big for apple cider, and Laurelville Fruit Farm arguably has some of the best apple cider I've ever tasted.
What makes their cider so great, you might ask? Well, Bob Bowers of the Bowers Family shared with us a bit about the cider process, their apples and what makes it all so great.

Advertisement - Story continues below
"We make [our cider] on an old rack and cloth press. It was built back in the early 1900s, [but] we turned it all to stainless steel so it meets federal regulations now. It's made the old-fashioned way."
If you were to ask me, picking up a gallon of apple cider from Laurelville Fruit Co. is the best way to kick off fall – as it has that fresh, crisp, cool taste of an apple in one simple glass. Actually, try four to five varieties of apples blended in each batch of cider. What really makes this cider special, however, is the lack of cloudiness in the blend, allowing you to see through it clearly.
"We filter our cider. That makes it different from everybody elses." Bob acknowledged, before continuing: "You can see the bottom of the cup in our cider, so it's not muddy, it's not cloudy. It makes it keep better and I think it gives it [a] better flavor."
Outside of just cider, Laurelville Fruit Co. also sells a variety of apples that can be picked up in any size from a ½ peck to 1 peck, to even 1 bushel. Picture anything from Red Delicious to Gala, Golden Delicious, and more…

Advertisement - Story continues below
While the most popular apple might be Honey Crisp, their best-selling apple would have to be Golden Delicious.
So head on out to Laurelville and embrace the fall season by picking up some delicious Laurelville cider and apples.
Laurelville Fruit Co. is located at:
16181 Pike St
Laurelville, OH 43135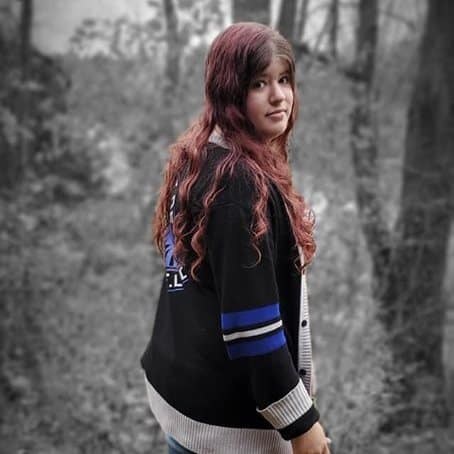 Lauren has been writing since she was at least ten years old – and anywhere she traveled, you could always bet that she would have a journal and a pen in hand. Though she writes mostly for the Dimple Times now, she has dabbled in writing short stories and novels throughout her life.
She's spent most of her life in Circleville, Ohio – which has been a huge inspiration behind a lot of the locations, situations and ideas she has come up with for her different stories over the years.
Lauren enjoys using her writing to bring enlightening, encouraging and informative content to the Dimple Times – but outside of work, she also enjoys curling up with her cat to watch movies, read or simply to write for herself.