Giant pumpkins will soon be making their way into Circleville for the Pumpkin Show weigh-off happening tomorrow morning… But you can catch a glimpse at a couple of some of the biggest pumpkins around that were just cut off their vines today!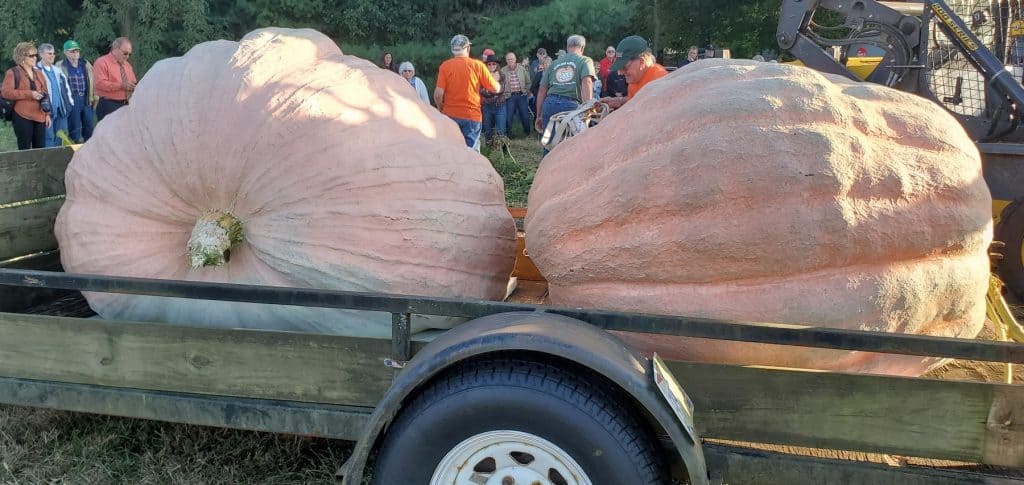 Bob Liggett and his granddaughter, Bella, have grown two big pumpkins – and both were successful in being lifted into the trailer that will take them to tomorrow's big weigh-off. Bella flew in from out-of-state just so that she could be here to cut the vine off her pumpkin, the first step in preparation for the events the next day.
This year, Bella Liggett's pumpkin was grown from a seed from Bob's record winning pumpkin in 2014, which weighed an incredible 1,964 pounds. The Liggett's grew three pumpkins this year, one of which was a part of Oakland Nursery's weigh-off, which took place this past Sunday in Dublin, Ohio.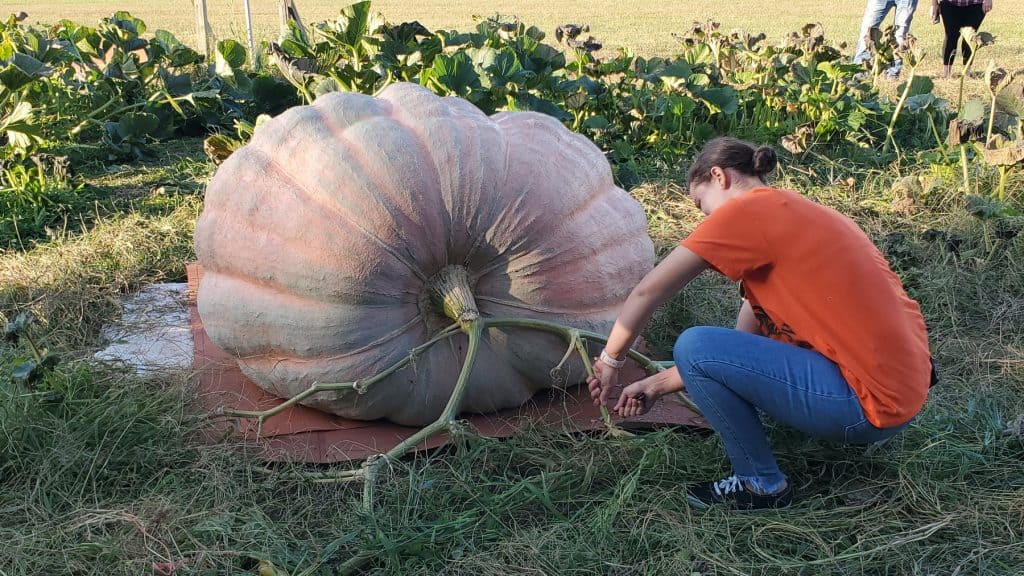 When it comes to growing big pumpkins, Bob's a local champion. Finding the right seed to grow that perfect, big pumpkin is pretty simple: "The way it works is that if you were going to choose a pumpkin seed to grow, you'd normally look to see if it grows heavy pumpkins." Bob admitted when talking about the growing process.
While the grandfather and granddaughter pair grew some pretty big, beautiful pumpkins – Bob admitted that this year was not an easy year when it came to growing.
"It's been an interesting year," Bob stated, "Things were too wet in the very beginning, and so the plants didn't develop the way we often have them develop. The roots sort of came up instead of going down in the beginning, and so the plant wasn't really strong."
Thankfully, in the long run, everything worked out for the best. Even though the vines on Bella's plant did not develop perfectly, the plant did develop a perfect blossom that led to a gorgeous, giant pumpkin.
When asked which one he thought would be the winning pumpkin, Bob responded: "We had this thing about who was going to grow the biggest one…"
When lifted off the ground earlier this evening to prepare for tomorrow's weigh-off, it was pointed out that Bob's pumpkin was more rounded, with a bit of a hump underneath of it. Bella's pumpkin, being flat on the bottom, is more likely to work in her favor.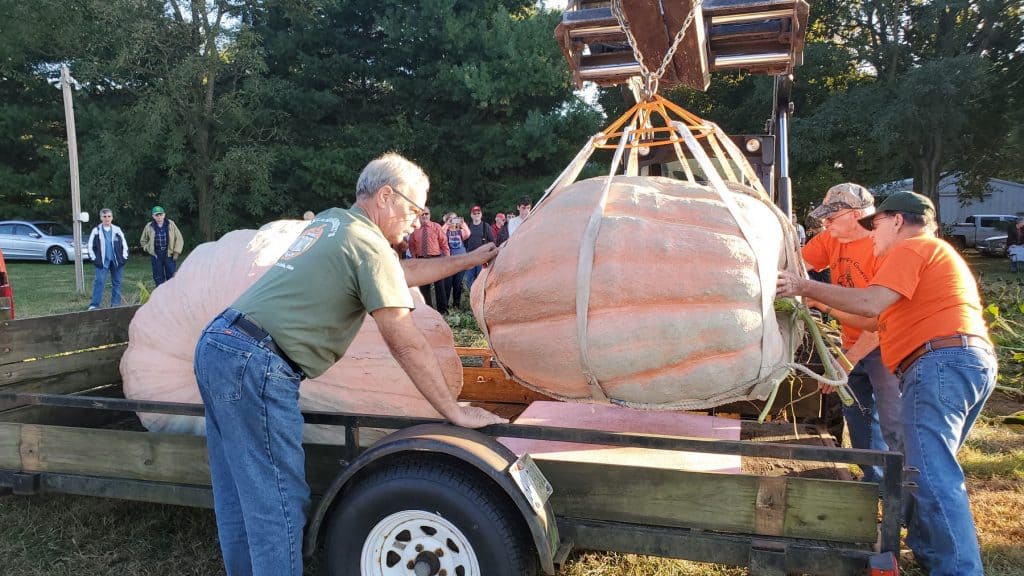 Bob believes that Bella's pumpkin will be 15% heavier than his, estimating that it will be somewhere around 1500 pounds.
You can stop by Pumpkin Show Wednesday morning to watch the Pumpkin weigh-off happen – and find out whose pumpkin will be the winning champion of 2019!