You see it with a lot of young girls, there were often dreams about one day becoming a princess or a queen… For our 2019 Little Miss and Miss Pumpkin Show, this dream became a reality, and they got to spend Friday morning being "Queens for a Day".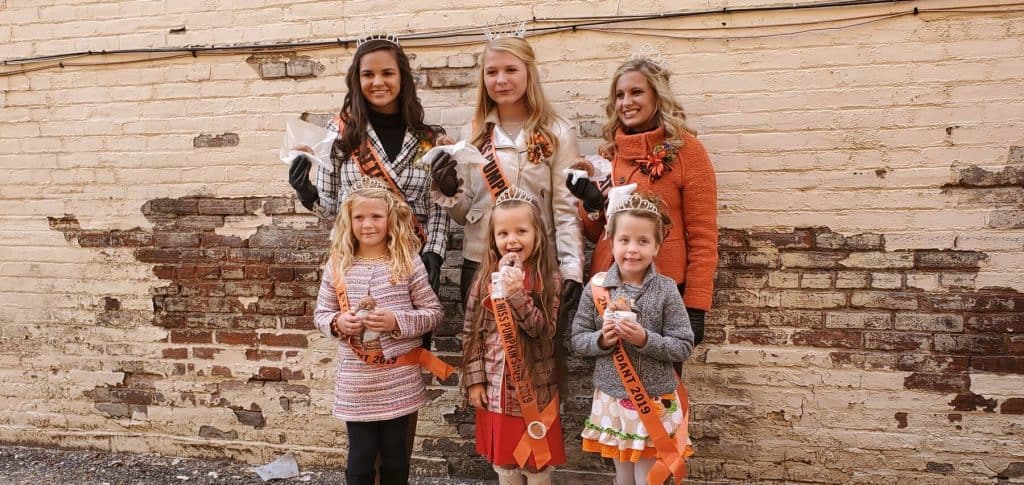 Their morning consisted of riding rides, playing games, winning prizes, visiting various booths and receiving gifts, enjoying pumpkin cappuccino at the Visitors Bureau Booth, getting their own Jack Pine pumpkin, and trying some delicious Lindsey's Bakery donuts.
What probably stuck out most about their day out at the Pumpkin Show, was how quickly these girls have bonded to the point of being like sisters, as Miss Pumpkin Show and her Attendants held onto the hands of the little Miss Pumpkin Show and her Attendants as they roamed all throughout the show.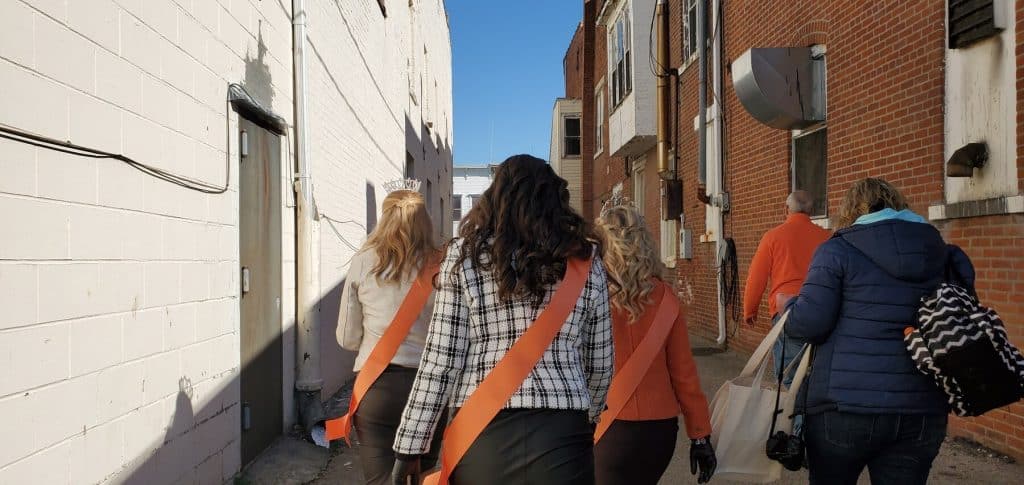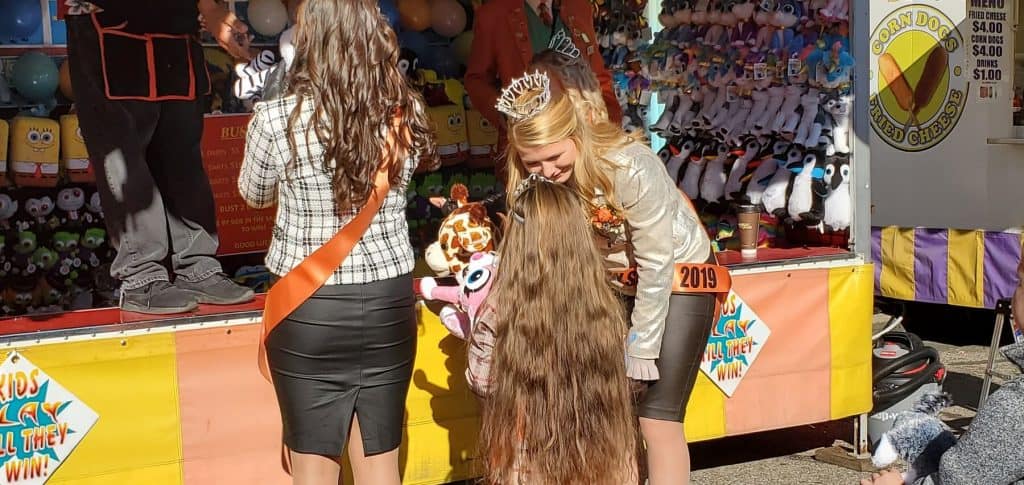 On behalf of all of us at Dimple Times, congratulations again to the 2019 Pumpkin Show Queen, Little Miss and their courts!