Gibbys Eatery & Sports Bar is a great place if you're looking for a Friday night hangout or a perfect place to meet with a friend for lunch. With a great location right in the heart of downtown Circleville, Ohio, you can enjoy some great American foods – such as burgers, wings, soups, salads, and cold beers.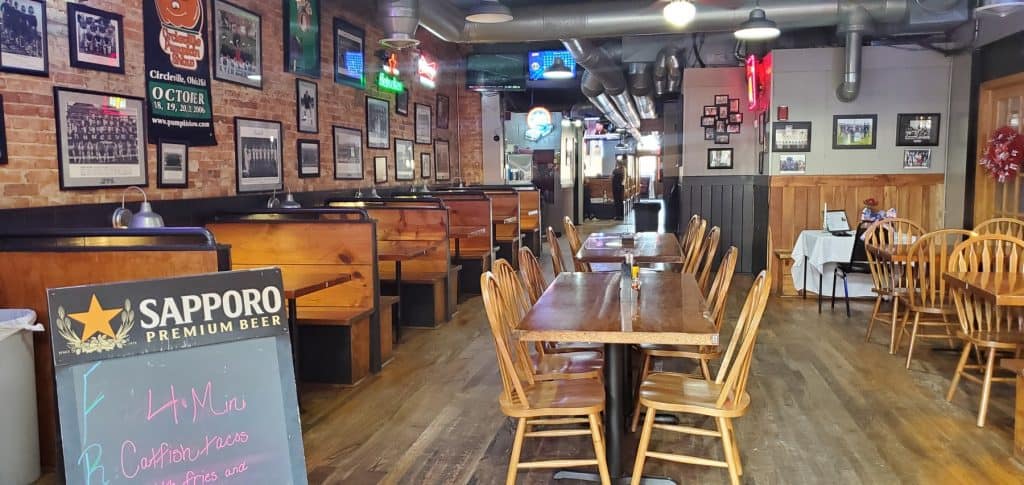 They have some new, exciting changes coming to their new menu – all the while keeping some favorites, such as the Gibster burger, so be sure to stop in and look it over. Don't forget to check out their kids' menu while you're there!  Gibbys is a wonderful "community sponsor" or advertiser in the print and online edition of the Dimple Times.  Just look on the back of the newspaper and you will see their kids menu there.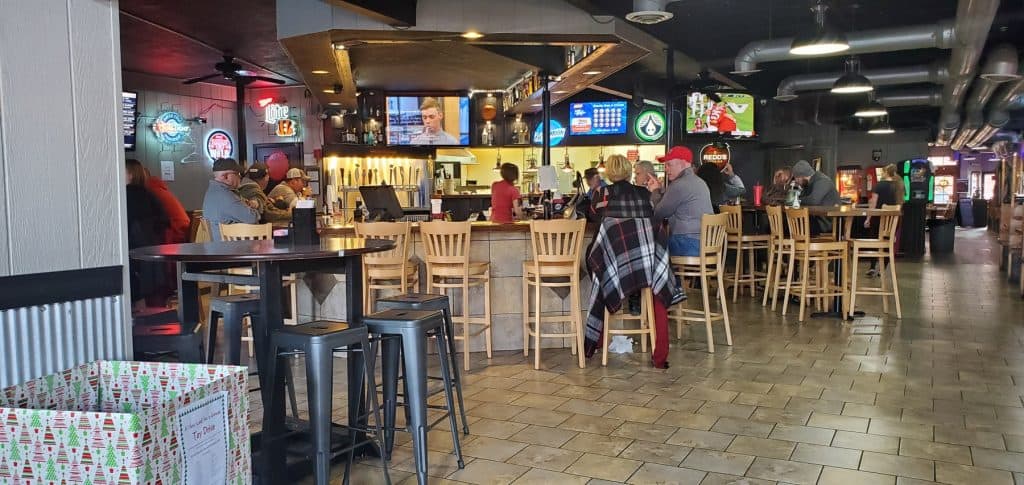 They have a great dining area in the front half of the building, perfect for families with children, or if you're looking for a great night out with some friends, the back seating area also has a bar.
Gibbys Eatery and Sports Bar is located at 126 W. Main St in downtown Circleville, OH 43113.
You can visit them on their website: www.gibbyseateryandsportsbar.com
Or on Facebook: www.facebook.com/GibbysEaterySportsBar
---
About Dimple Dash Reviews
Dimple Dash is a foodie review of restaurants located in our reading area. This includes Fairfield, Fayette, Pickaway and Ross County but may reach slightly outside those counties too. Some restaurants may be locally owned and some may be national, regional or chain stores. No matter what, our "Dimple Dash" reviews are one of our most popular online topics. We're guessing because everyone loves food!
If you are a business that would like to have a "Dimple Dash" team review your restaurant, bakery, coffee shop or other eating establishment please contact us to find out more information. <<Click Here>>
If you have a suggestion of a restaurant you would like us to check out and possibly do a review for please drop us a note.