Christmas' trees are lining the halls and the lounge area of Deer Creek Lodge, making for a gorgeous, festive display of holiday cheer with some unique trees and decorations.
The trees are decorated by local gardening clubs from different areas. Covered in twinkling lights, creative ornaments and varying in colors, they're all extremely beautiful – the real kicker, however, is the fact that the decorations on these trees are all handmade.
As you roam through the halls, you'll be greeted by seventeen carefully decorated trees with their own story to tell, so be sure to give them a good look over!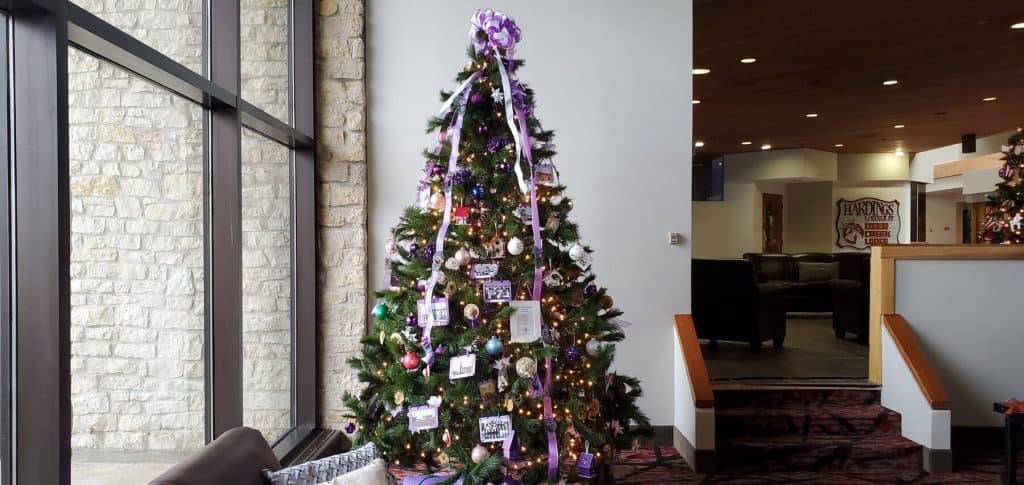 Deer Creek Lodge has a lot of fun activities for the holidays coming up, including a special Open House that a Deer Creek Lodge employee by the name of Crystal was willing to share a bit about with us.
"Open house is Sunday, December the eighth from 11am – 2pm. You'll come in and Santa Claus is going to be here, [you'll be able to] walkthrough and do a scavenger hunt on the trees, we'll bake cookies and hot chocolate, and all kinds of other goodies." she responded, adding in with excitement: "Everyone come out and enjoy!"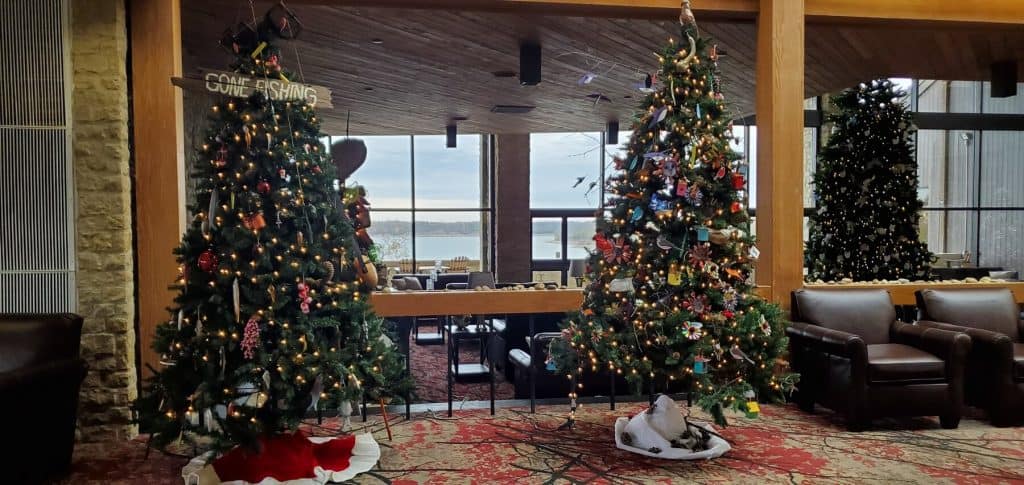 If you've joined Deer Creek Lodge for their Open House in previous years, or if you're looking for a new holiday tradition to start up with friends or family, they hope you'll join them on December 8th for loads of fun!