By Melody Carlson, 2017c., 176 pages
I enjoyed reading The Christmas Joy Ride by Melody Carlson. Joy Jorgenson is 85 years old, lives in Chicago and started her own blog called 'Christmas Joy' after losing her husband, George. People write to her on her blog about their Christmas wishes. Her sons, Rob and Rick, live in Phoenix, Arizona and have encouraged their mother to sell her home and move to a retirement center closer to them. They made all the arrangements for her, including buying a plane ticket. But Joy has other plans in mind to get to Phoenix before Christmas. She is going to drive her old RV that she and George traveled so many places across the country…by herself.
Joy's neighbor, Miranda, recently lost her job and the only thing her ex-husband left her with was a stack of bills and a home in foreclosure. Miranda learns of Joy's plans to drive across the country by herself and voices her concerns. Joy invites Miranda to join her on the trip, and to Miranda's surprise and fears of spending Christmas alone, she agrees and packs her bags.

Advertisement - Story continues below
The old RV is decked out in holiday lights and decorations as they set out on Route 66 to begin their adventurous journey across the states. Joy has her route mapped out making stops along the way visiting people she has met through her blog delivering Christmas Joy to all. It is such a feel-good story; made me smile and laugh, but mostly it made me stop and think about others in my community who may need some additional cheer this time of year. I'm sure you will enjoy this Christmas story just as much as I did.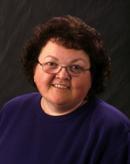 Marcella grew up in Fairfield County, Bloom Township, graduating from Canal Winchester Schools and Eastland Career Center. She has worked in customer service and publishing industry for the last 30 years; however, her heart is in reading just about any book she can get her hands on and writing her own short stories. You might see her around at local public auctions where she loves to people watch for new story ideas.