There's no need to head to New York for New Years' Eve this year – in fact if you live in or near the Lancaster area you can find yourself spending the evening out an awesome New Years' Eve event happening right in Zane Square – the first-ever Glass Town Countdown.
The Glass Town Countdown will feature family-friendly activities throughout the entire evening before everyone gathers around to watch as a large, metal globe is risen into the air as the countdown to midnight begins. What makes this globe so unique, you might ask? How about the fact that it is covered in glass ornaments – made right here in Lancaster, Ohio by those in the community!
We met up with Fran Tiburzio, the marketing director at Visit Fairfield County to discuss more about the globe, the ornaments, and her excitement about the upcoming event happening at the end of this year.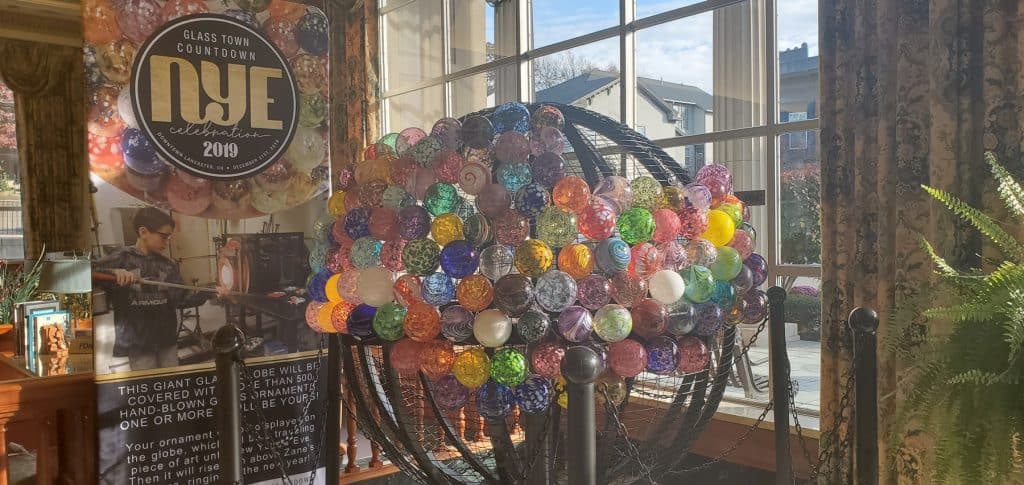 "2016 is when the idea first came up," she backtracked, giving us an insight into where this idea began. "Lancaster Parks and Recreation, the Ohio Glass Museum and Visit Fairfield County started talking about [how] there is no New Years' Eve in Lancaster. That's crazy – why do people have to go to Columbus, or Athens to do New Years' Eve? Let's do it here!" Fran exclaimed, going on to say: "We just started thinking about what makes sense for us, and because Lancaster is the pressed glass capital of Ohio, we wanted to honor our glass history and heritage, and sort of celebrate that. The Ohio Glass Museum [is] wonderful – because they're still doing classes and they have a hot glass studio. So you can go in, and that's the cool part – you can make that piece that goes on the [globe], that will rise above Zane Square on New Years' Eve."
Fran is enthusiastic about the idea of providing something family-friendly and fun for New Years' Eve in the area, but she's not the only one! This year, the community has really opened up to the idea of offering such a fun, unique evening – even to the point that they're having a tour of the globe around the community.
"It's a community traveling art project. The Globe right now is at Fairfield Federal Bank." Fran shared – excited at how involved the local community has gotten.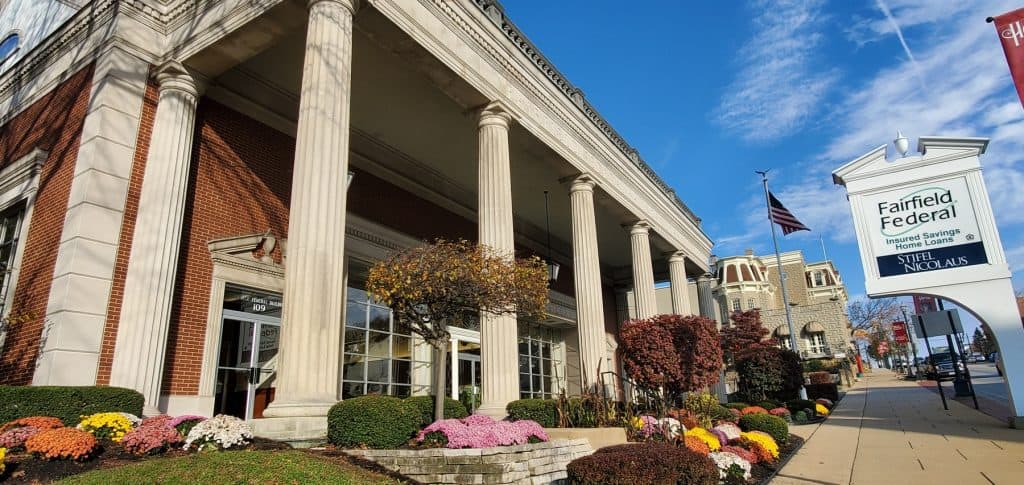 "A whole group of employees from Fairfield Federal went over and spent an evening at the Ohio Glass Museum and made their own ornaments that they were going to attach to the globe. They're sort of challenging other banks to do the same thing."
However, the globe isn't just on display for looks – and it isn't just for the local business and banking community.
This Community Art Project was started in hopes to get the word out there about the upcoming event and to also get the local community as a whole interested in being a part in more ways than just attending. You can sign up to create your own ornament for the globe at the Ohio Glass Museum – and see your ornament rise into the air on New Years' Eve!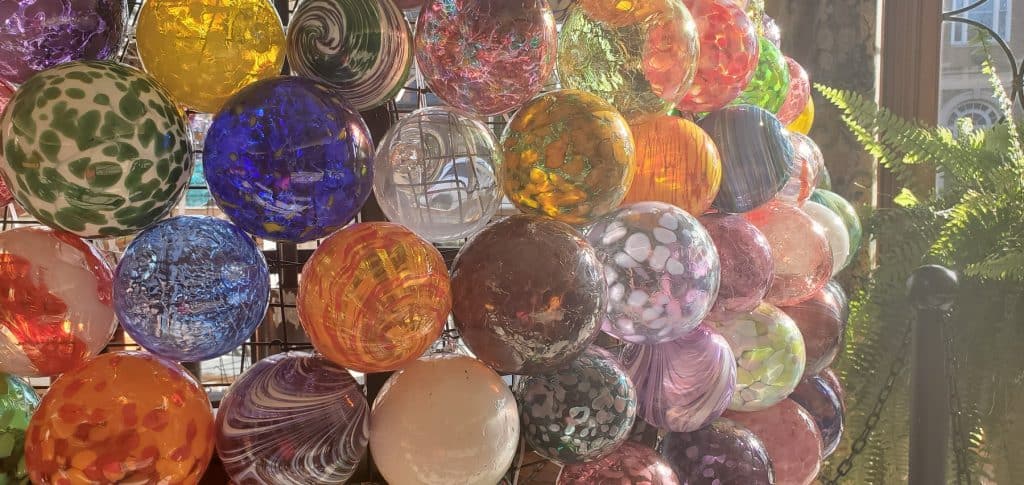 "We need people to step up," Fran admitted, "Now is the time to make that ornament."
Free activities will be offered that night for families and friends to gather. Karaoke, corn hole, all the makings of a party! However, local businesses will be participating in the festivities and will be open during the event.
"Maria's Mexican will have the Mexican New Years' Eve, O'Huids Gaelic Pub will be doing a special dinner and [other] things, but the idea is [in the end] we want everyone to come out and join us in Zane Square and watch the ball rise," Fran admitted in closing.
Glass Town Countdown happens later in the evening on December 31st and will last through to midnight. The globe will be lowered, so if you've created an ornament, you can get your picture with it that evening. After the event, those who created ornaments are able to choose to take their ornament for a fee, or they can leave their ornament for future Glass Town Countdowns to come! Either way, they can make a new ornament each year.
If you would like to create an ornament, visit ohioglassmuseum.org and sign up for one of their Glasstown Countdown classes. A class includes picking your time to make your glass ornament, all for $50. You can even see the ornament attached to the globe, or come to one of the special events where they attach the ornaments the people have made and attach your ornament on your own!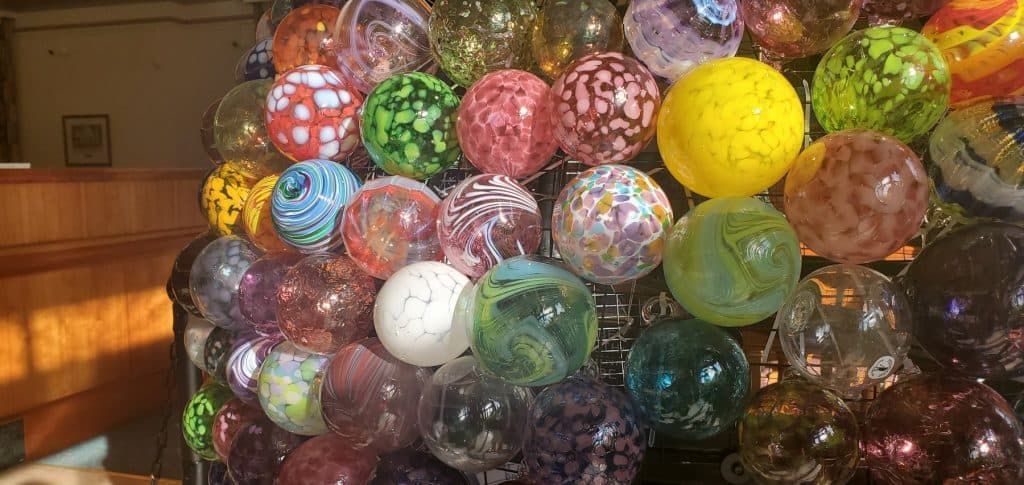 For more information about Glass Town Countdown, be sure to reach out to Visit Fairfield County by calling (740) 654-5929.