December 1st held a lot of fun, Christmas activities in Downtown Circleville for locals kids and adults in the Pickaway County area. With the Christmas Headquarters at Vineyard Church, the Santa House and the Christmas Tree Lighting at Pumpkin Show Park, it was sure to be a fun-filled day.
However, before Santa arrived – the streets of Circleville were filled with various floats, people and Santa's sleigh as locals gathered to watch "The Savings Bank Roundtown Christmas Parade".
With a lot of festive colors, lights and Christmas cheer being spread throughout the whole parade, a panel of judges from the Roundtown Christmas Committee went through and voted on some participants' groups and floats of the parade.

Advertisement - Story continues below
The judges consisted of Jenny Rainey of The Savings Bank, Tonya Thompson of The Savings Bank and Jim Esteph of Dimple Times/Calebweb.com.
Judging was based upon topics such as:  best walking/marching group, most original, best illuminated, the best overall, and most spirited.
Congratulations to the winners and thanks to everyone who participated!
Best Walking/Marching:
Girl Scout Troup 1923, Troup Leader Janet Wastier

Advertisement - Story continues below
Most Original:
Scioto Darby Thundering Hooves 4-H Club, Club Leader Amy Troxel
Best Illuminated:
Logan Elm Health Care
Best Overall:
The Pumpkin Patch
Most Spirited:
Pickaway County Pee Wee Football, Leader Marcy Pairan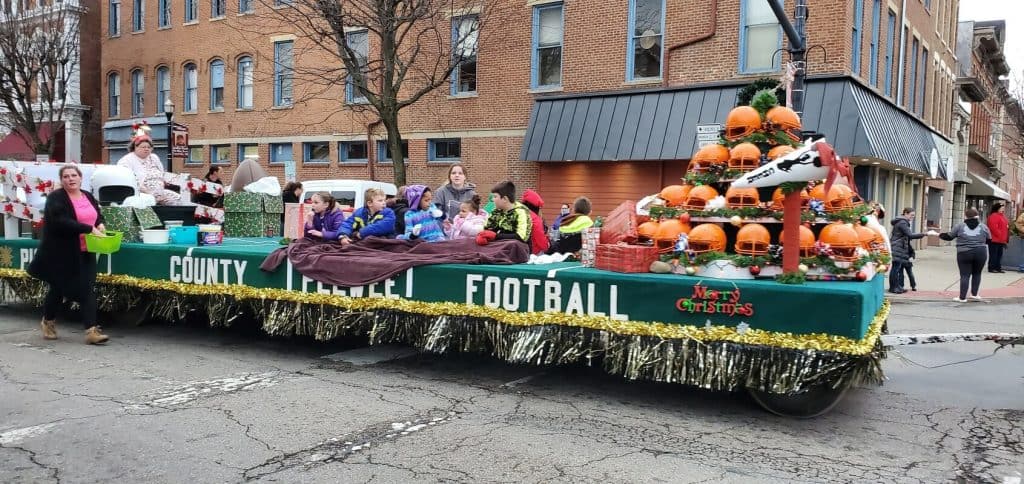 Don't forget to submit your photo to be included in the Dimple Times sponsored LIGHT-UP contest for Pickaway County.  See details here!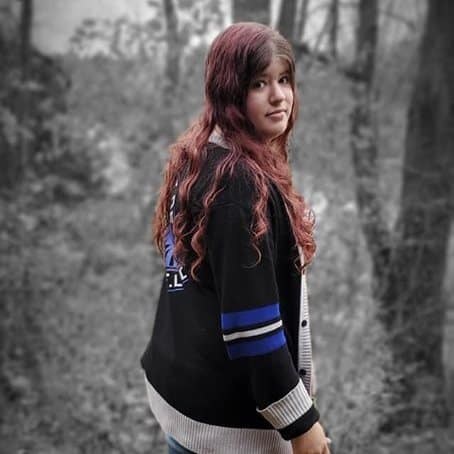 Lauren has been writing since she was at least ten years old – and anywhere she traveled, you could always bet that she would have a journal and a pen in hand. Though she writes mostly for the Dimple Times now, she has dabbled in writing short stories and novels throughout her life.
She's spent most of her life in Circleville, Ohio – which has been a huge inspiration behind a lot of the locations, situations and ideas she has come up with for her different stories over the years.
Lauren enjoys using her writing to bring enlightening, encouraging and informative content to the Dimple Times – but outside of work, she also enjoys curling up with her cat to watch movies, read or simply to write for herself.