Located at the corner of North Paint St and East Water St, sits a local boutique and gift store with multiple rooms and an upper level of beautiful gift items, perfect for weddings, birthdays, anniversaries and Christmas.
These local shops in downtown Chillicothe, Ohio is best known as Ivy's and Josephine's – they're the cornerstone of the downtown area, and have been for the last twenty-one years. Those are the words that new owner, Melissa Huggins, spoke when we met and discussed the businesses she took over only a little over a year ago.
"[Ivy's] is a cornerstone of the downtown, we're [literally] right on the corner. It's just somewhere that everybody knows and you know, has been shopping for a long time so it's exciting to be a part of it now," she explained, a sense of excitement in her voice.
Ivy's and Josephine's is a pretty large store – with a beautiful front room area filled with wonderful decorations for Christmas, dishware, baby items, a boutique side brimming with Vera Bradley, clothes, and more varieties of purses and wallets, a back room with a nice selection of candles, wine glasses, greeting cards and home décor that leads to an upper level filled with similar home-related items.
If you're really looking for that perfect gift for any occasion, Ivy's is truly a great place to stop – especially since they offer free, beautiful gift wrapping.
"We gift wrap anything for free, and we try to make it very beautiful, so it makes it a really special gift." Melissa shared, when she brought up the selection of gift items that they offer.
Seeing as how Ivy's and Josephine's was pretty filled with products and gift items, I asked if there were any plans to expand in the future – and Melissa was more than excited to share about their future.
"As of now, we're not really expanding in space," she admitted, before going on to state: "But we are expanding the inventory. So if you do look around, we are kind of busting at the seams – we have stuff everywhere."
From what I gathered in my meeting with Melissa, Ivy's and Josephine's offered a lot of great opportunities over the years – including something very special during the Christmas season.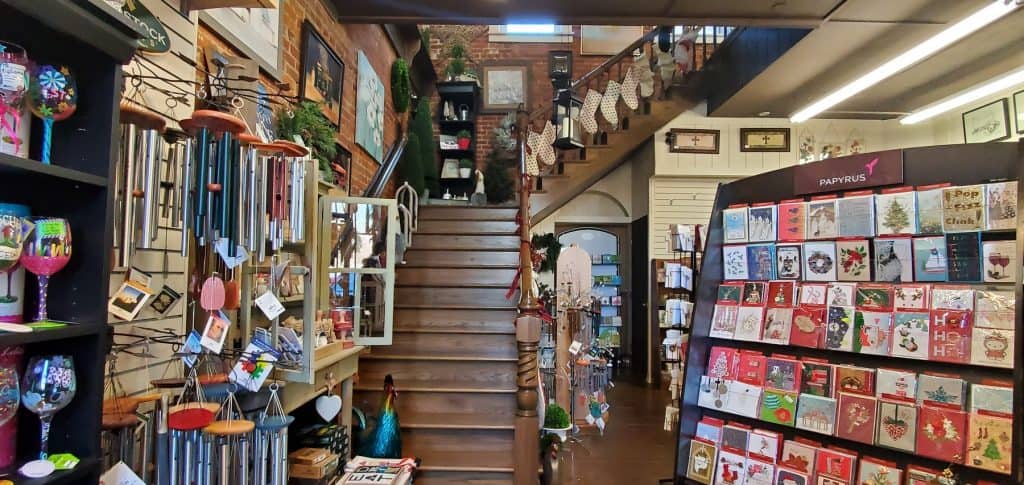 "For a long time, around Christmas and Mother's Day, [Ivy's] offers carriage rides – horse-drawn carriage rides. We are trying to have a second set of carriage rides that are going to be the weekend before Christmas," she explained, when asked about anything she wanted to share.
Weather permitting, it will be the Friday night and Saturday night from 5-8pm and Sunday from 1-4pm before Christmas, you can take a 15-20 minute horse-drawn carriage rides throughout downtown Chillicothe. Tickets can be bought for cash only in the front of Ivy's store, and it's $5 if you are 13 and older, 12 and under are $3.
"It's very popular – everybody loves the carriage rides." she exclaimed, before adding: "We'd love to have everybody come!"
Ivy's is located at:
105 N. Paint St
Chillicothe, OH 45601
---
About Small Business Highlights
Small Business Highlights are where we visit small businesses located in our reading area to find out more about them. This includes Fairfield, Fayette, Pickaway and Ross County but may reach slightly outside those counties too. We love to find out what they are about, products, services or items they over and more.
If you are a business that would like to have a Small Business Highlight team review your small business please contact us to find out more information. <<Click Here>>
If you have a suggestion of a small business you would like us to check out and possibly do a review for please drop us a note.