It's that time of year again – the last minute Christmas gift shopping crunch right before the big day hits. With only about a week left to go, your days are number – stores are bustling with activity, online orders are piling in from all over…
You're looking for that perfect gift item for that special someone, and time is running out. What you may not realize, is that that perfect gift may be sitting right in your own little community, on the shelf inside a local small business.
In Downtown Circleville, Ohio, there are quite a few shops, boutiques and gift stores that have unique, personable, beautiful gifts items for your family members or friends. We are here to list a few of the most popular gift items from local stores right here in Circleville.
Simply Southern Beanies and Apparel – We The People Clothing Co.
You can never go wrong with a new, adorable blouse or a beanie – and the Simply Southern brand at We The People Clothing Co. has both! The plaid style of the tops match well with the different colors of the beanies offered and make an awesome gift for that special woman, or maybe even the daughter in your life! There are even bags and clutches to match.
Located 119 W Main St, Circleville, OH 43113
Lizzy James OSU Necklace – Sharff's
O-H? I-O you an explanation about these awesome Lizzy James necklaces from Sharff's. They're the perfect, unique style for the avid OSU fan – fashionable, yet it makes a statement. This item is perfect for under the tree, or could even make the perfect, last-minute addition stocking stuffer!
Located at 116 W Main St, Circleville, OH 43113
Taurus Pistol – Excalibur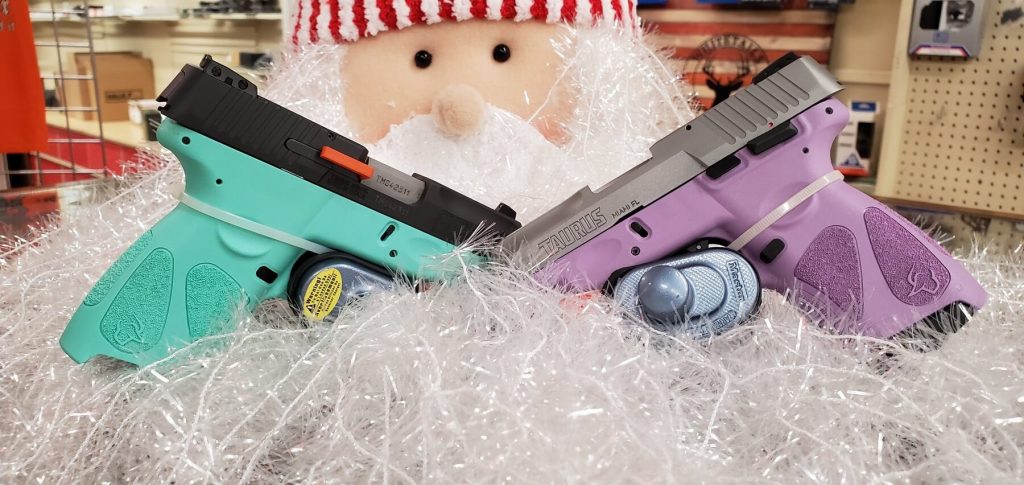 Safety is important – the best gift you can give someone is the ability to defend themselves.  Excalibur's' pistol is perfect for him or for her, especially for self-defense. These pistols come in different colors and make a great find for adult friends or family members in your lives.
Located at 110 W Main St, Circleville, OH 43113
Hallmark Movie Watching Blanket – White Rabbit
If you ask me, Hallmark Christmas movies are an important piece to the holiday season. With a large variety of new movies each year, it's only fitting that someone comes out with something to keep you looking cute and warm. White Rabbit has a special Hallmark movie watching blanket that is absolutely perfect for the Hallmark movie fan in your life.
Located at 134 W Main St Circleville, Ohio 43113
Coyer Candle Co. Handmade Soy Candles – Moonstone Circle
Candles are a fantastic gift – and these candles are no exception. Coyer Candle Co. offers candles that are 100% soy, and entirely handmade right here in the United States. Right now, Moonstone Circle has a series of beautifully colored, pretty smelling Christmas candles from the company.
Located at 115 W Main St, Circleville, OH 43113
Rings, the Perfect Stocking Stuffer – Great American Jewelry & Boutique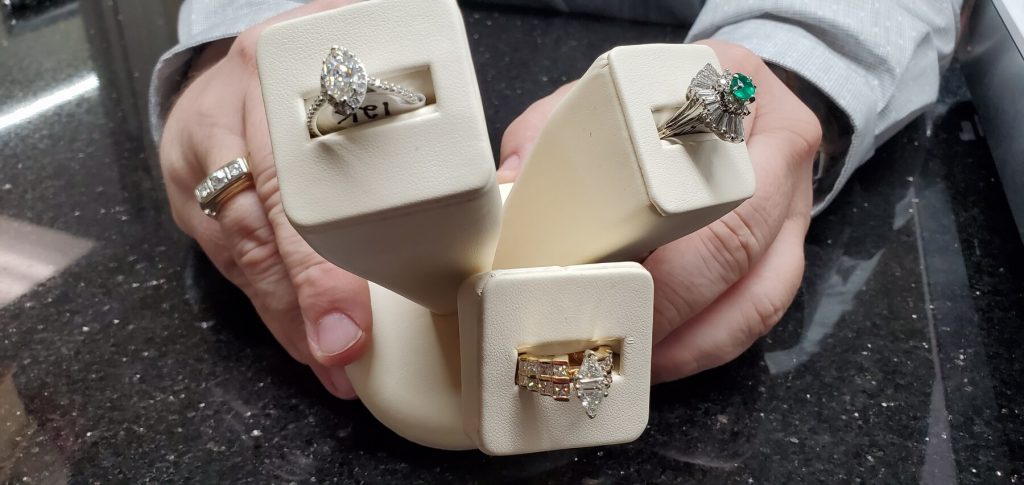 Rings are perfect for bringing together outfits, other pieces of jewelry, or simply to make a statement. Their size also makes them the perfect stocking stuffer, and Great American Jewelry has an assortment of rings with varieties of colors, and styles – so many options, you're sure to find the perfect ring as a great last-minute gift.
Located at 161 W Main St, Circleville, OH 43113
There are so many great gift stores and boutiques in downtown, Circleville – with even more fantastic gift ideas to choose from. These are a few, hot, popular last-minute gift ideas that these local businesses shared with us to help you with your last-minute Christmas shopping crunch.
We hope you'll check out these stores and gifts, along with the other great stores and gifts that downtown Circleville has to offer – shop small and think local for your last-minute gift needs!
To find out more about downtown Circleville visit Circleville Downtown Business Association to see some of their member businesses.