This is a game inspired by those beautiful ceramic tiles you see in the walls of those glamorous castles and cathedrals around the world.
You are competing with each other in the game building a picturesque wall. Each turn you select a colored tile or tiles if they are all the same color and place this in your work preparation area. You continue to do this for the round until all the tiles are used for this round. There are limits on how many of tiles you can collect and you must take some tiles on your turn. It is possible when it comes to your turn that your friendly gaming friends have left you no good choices and you may have to select tiles that you cannot use. (In that case you will be losing points).
---



External advertisement
---
During the build phase you place your selected tiles onto your wall following the rules that you cannot have the same color in the row and column you place this new colored tile. If you cannot do this you cannot build that tile and you will lose more points. You score points for tiles adjacent to the tile placed. The game continues for multiple rounds counting points after each round. Then at the end there are bonus points for completing rows / columns and for covering all the same color on every row/column. The winner is determined by who has the most points.
Games like AZUL have simple rules that lead to challenging games requiring thoughtful decisions and produce different game play every time you break open the box to play. AZUL has also inspired two follow-on games with similar mechanics but differing game play.
AZUL plays with two to four gamers and usually takes under an hour to play! Making this perfect for an evenings choice of gaming.
---



External advertisement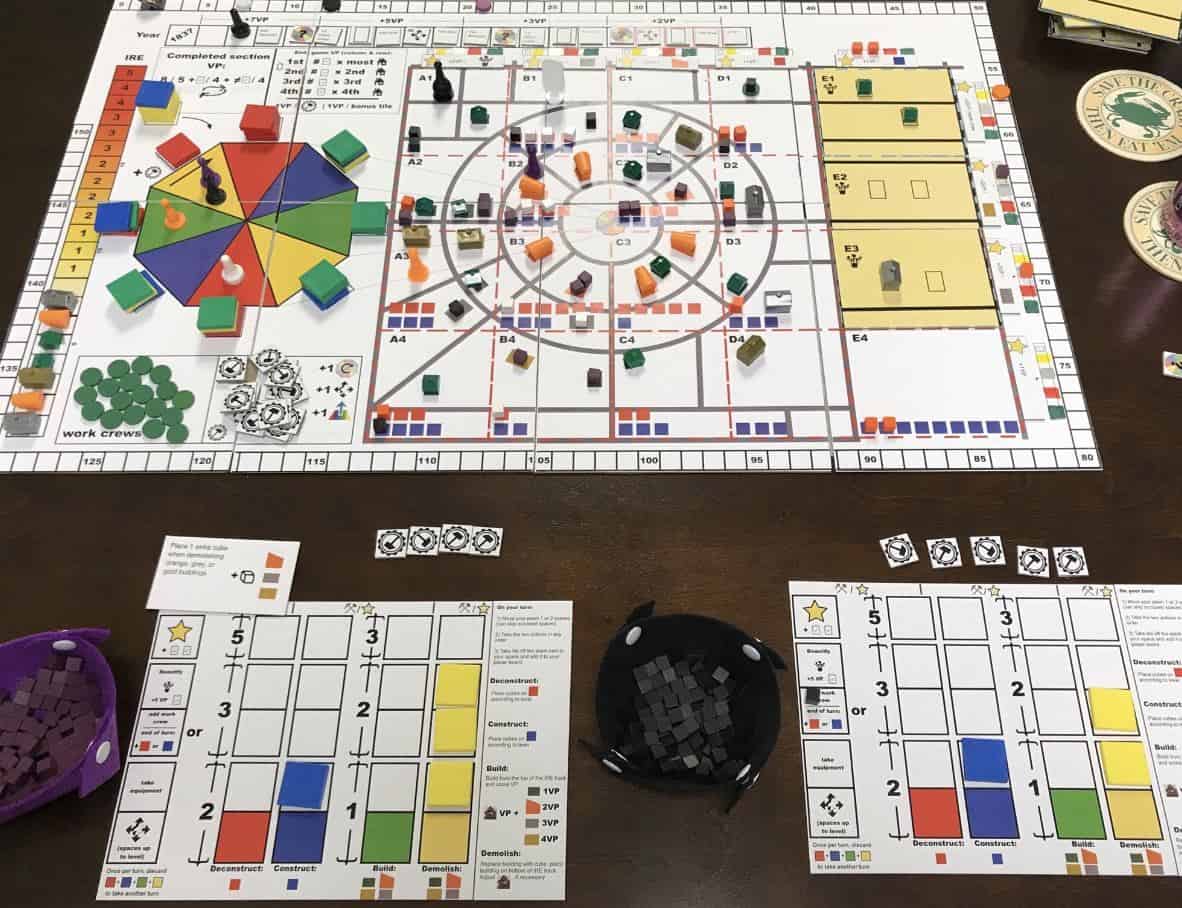 The Circleville Boardgaming Group is a loose affiliation of area gamers that have been getting together in one fashion or another for 30 years. Currently we average about a dozen attendees at our gatherings at the First Monday Watt Street Tavern, the 2nd Wednesday Younkin and Third Wednesday Pickaway County Libraries meetups. Our attendance at our once a month First Saturday Meeting all day at the Pickaway County Library varies from an average of 14 to a high of two dozen.
We play all manners of games but currently focus now on the Modern Boardgaming Scene. Our attendees have varied tastes in gaming and can be counted upon on have a wide selection of games at each of our meetups.  There is no cost to attend a game gathering.
Typically the age range is adult with a few middle school / high schoolers possible.
Two of the original founders of the CBG are also founders of the Columbus Area Boardgaming Society or CABS – which numbers over 300 in paid members, attended by an average of 80 gamers and has over 1000 games in the clubs library available to play at their weekly meetings and available to check out and take home to play.