WASHINGTON COURT HOUSE, Ohio (DimpleTimes) – The Streetside 62 Bistro is a local, farm-to-table bistro located in Washington Court House, Ohio that creates their fresh lunch and dinnertime meals with local ingredients.

The atmosphere has a comfortable feel to it with its bright orange walls, colorful seating area and friendly staff. There's also a bit of vintage flair to it with an exposed brick wall, Edison bulbs over the tables and a short granite wall dividing the waiting area from the dining area.
We got their Lunch special with your choice of a Calzone or pizza and access to their salad bar. You can choose between a spring salad or spinach, multiple toppings like onions, cucumbers, black olives, green peppers, croutons, crackers, bacon bits and your choice of dressing.
We started off with the salad bar. One salad had ham, croutons, black olives, bacon bits, cucumbers and cheese, and the other had ham, black olives, bacon bits, and cheese. Both salads were topped with Italian dressing. The salad was crisp and fresh, the croutons were crunchy, olives and cucumbers were fresh, and the ham was nice and juicy.
---
We ordered the Pepperoni Calzone and the Margarita Pizza, asking for the Margarita Pizza to have pepperoni on top.
---
The Pepperoni Calzone has mozzarella and pepperoni filling inside a warm, crispy roll topped with Parmesan cheese and spices. Served with a side of marinara sauce. The Calzone came out hot and fresh and, while it was delicious alone, the marinara sauce gave it a large burst of flavor!
As a bit of a side dish, the margarita pizza served well to top off our meal. The margarita sauce on top gave it a sweet flavor, while the cheese, spices, and pepperoni balanced it out with a bit of zest. The pepperonis are entirely optional and can be put on your margarita pizza at your request.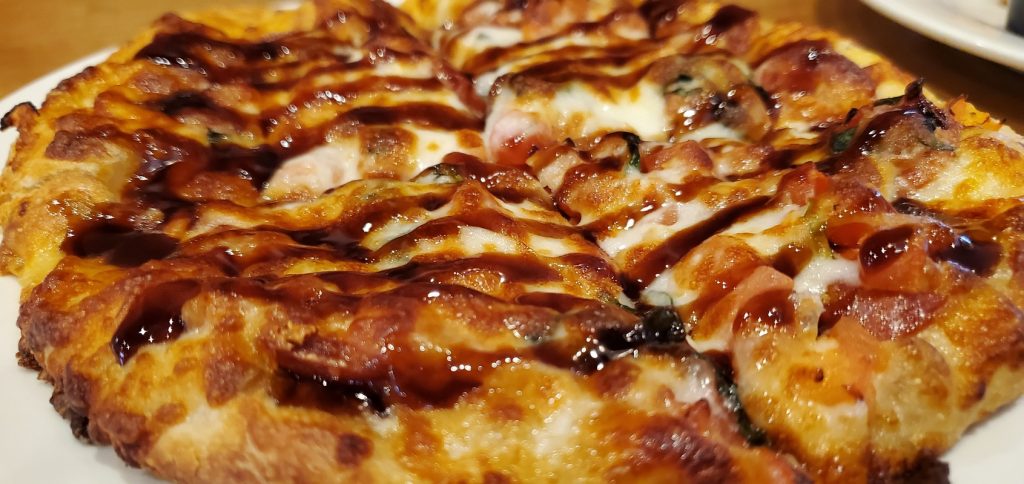 Streetside 62 is located at 2007 Columbus Ave, Washington Court House, OH 43160.