CIRCLEVILLE, Ohio (DimpleTimes) – Preserving history is a necessary way to ensure that future generations can see, be made aware and learn from pivotal moments in our society's past. The Soldiers Monumental Association of Pickaway County, Ohio is already at work on restoring an important historical monument to our county.
On the corner of E. Main and S. Pickaway St stands Memorial Hall – and within the safety of its fence is a Civil War-era cannon. The cannon has been in front of Memorial Hall for as long as I can remember from my time in Circleville but on February 21st, the cannon was removed from its resting spot and lifted onto a trailer, where it will undergo the six-month process of restoration.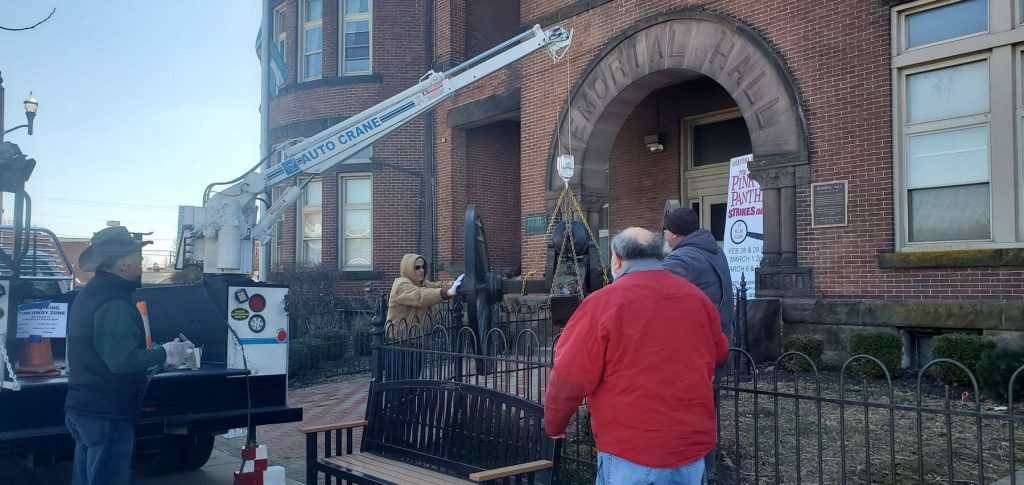 "The cannon itself is going to be totally restored," shared Sid Liming, the president of the SMA.
The process will restore the deterioration that has started on the wooden carriage and make the cannon more historically accurate to the era that it is from. Using aluminum and steel will preserve the cannon as a correct replica. A platform will also be built to help better display the cannon for others to see.
"The platform will lift it up so that people aren't having to look down over the fence, and then there will be a bronze plaque that will be placed with all the donors that have donated $500 or more," Sid explained as other folks helped to secure the cannon onto a large trailer.
The cost of restoration is said to cost approximately $16,000 with an additional $2,000 for the platform itself.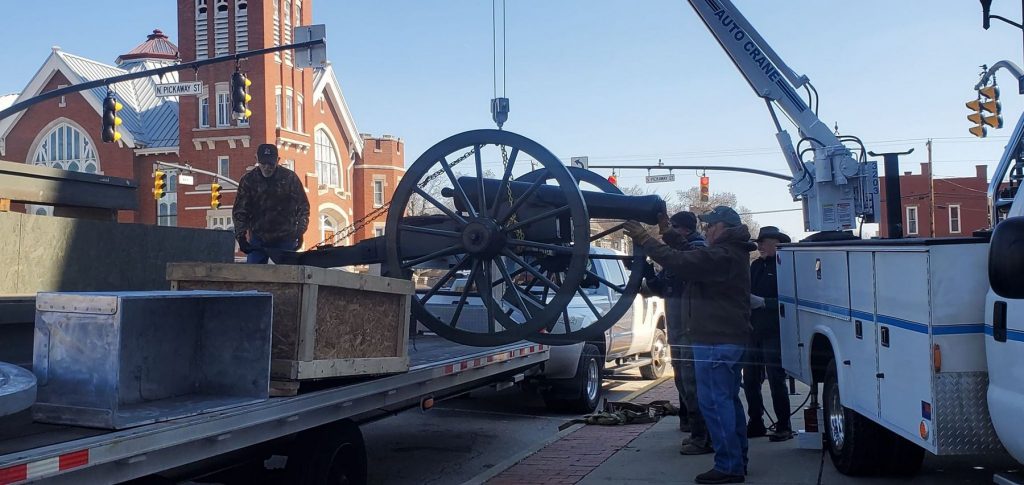 If you're interested in donating to help with the restoration of the cannon, Sid Liming can be reached at 740-207-5462 but you can feel free to reach out to any SMA member. They are open to donations starting as little as $10 but they're hoping that businesses and locals will be interested in being a part of preserving this important piece of history.