CIRCLEVILLE, Ohio (DimpleTimes) – Jonesy's Treasure box focuses on offering Circleville with a storefront that allows vendors to sell their products. With six vendors currently set up, they plan on having at least eight or nine more set up for their grand opening on February 29th.
Toni Jones is one of the partners at Jonesy's Treasure Box, and she shared with us a bit about their plans going forward.
"We're praying over this matter to maybe make this bigger, to find a bigger spot because we have so many vendors. Nice vendors in town that need to get their products out to the public," she explains, as she shows us around their storefront.

Advertisement - Story continues below
Currently, they have a variety of vendors that offer candles, tarts, CBD oil, bath bombs, and a variety of vendors soon to come that will offer things like vinyl t-shirts, antiques, painted rocks and more.
Toni's family has had a pretty big history in Circleville. When asked about the story behind the business's name, Toni took us back to a time in Circleville that no longer exists. Just down Harrison Street sits an old white building – at the time, it was Jones's Ohio Gas Station which happened to belong to her Uncle.
"Any kid that came over there, my uncle would give them a bag of chips, or some kind of candy or something to drink. He was just awesome, awesome guy. They called him Jonesy." she shared excitedly.
In the future, they will begin offering a flea market for the local community. It will start on May 9th from 10am – 5pm and will happen on the second Saturday of every month. Her goal is to have live entertainment, possibly food and to offer something special for her neighborhood.

Advertisement - Story continues below
"I just want something, you know… This neighborhood has been let down for a long time. [Time to] let people know 'Hey, this neighborhood is great.'" she closed.
Jonesy's Treasure Box is located at:
133 Harrison St
Circleville, OH 43113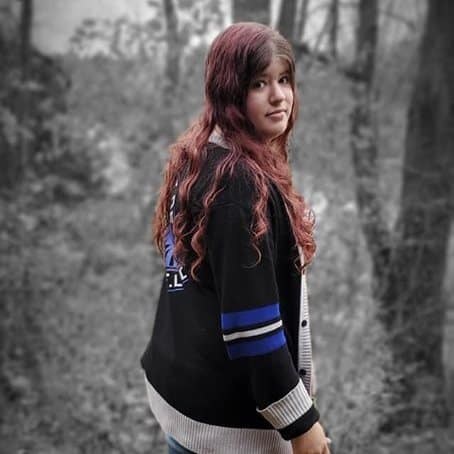 Lauren has been writing since she was at least ten years old – and anywhere she traveled, you could always bet that she would have a journal and a pen in hand. Though she writes mostly for the Dimple Times now, she has dabbled in writing short stories and novels throughout her life.
She's spent most of her life in Circleville, Ohio – which has been a huge inspiration behind a lot of the locations, situations and ideas she has come up with for her different stories over the years.
Lauren enjoys using her writing to bring enlightening, encouraging and informative content to the Dimple Times – but outside of work, she also enjoys curling up with her cat to watch movies, read or simply to write for herself.