CIRCLEVILLE, Ohio (DimpleTimes) – God's Abled is a non-profit organization offering a safe place to help individuals with special needs to reach their God-Given potential.
Trevor Lane was able to share a bit about God's Abled with us, and what their organization hopes to offer and benefit for the community.
"I think it benefits the community by, you know there's often a – I guess you could call it a stigma around people with disabilities. People tend to think that they really don't have much to offer," Trevor explained, going on to explain: "I believe that we are all created with a purpose to fulfill in this life, whether we have a disability or not. And that's why, part of the mission statement is to help individuals with special needs, reach their God-given potential. Because we all have something to offer the world."
Advertisement – Story continues below
Coupons powered by Coupons.com
God's Abled currently acts under a church as a ministry of Crossroads Church – but Trevor's goal one day is for God's Abled to be able to stand on its own. He hopes to be able to branch into other communities, even to the point that God's Abled is accessible all across the country. In order to achieve this, however, God's Abled is in need of some helping hands.
"We are in need of volunteers," Trevor admits. "We want people who have a strong relationship with God, and have a heart for people for special needs. If you, if you want to volunteer you don't even, you don't even have to have any experience with people with special needs. If you just want to help out in any way I would really appreciate it."
At the end of the day, Trevor's goal with God's Abled is to hopefully give back to the community that poured so much into him.
Advertisement – Story continues below
Coupons powered by Coupons.com
"The community of Circleville when I was growing up, they rallied me, and they helped me become the person that I am today," he shared.
"You know, that's just how awesome God is that he puts people on our path to help grow us and to help strengthen us into who he wants us to be." he closes.
God Abled is a non-profit ministry of Crossroads Church. You can find out more information by either calling the office number at 740-474-7265, or you can email Trevor at [email protected]
Photos courtesy Trevor Lane.



External advertisement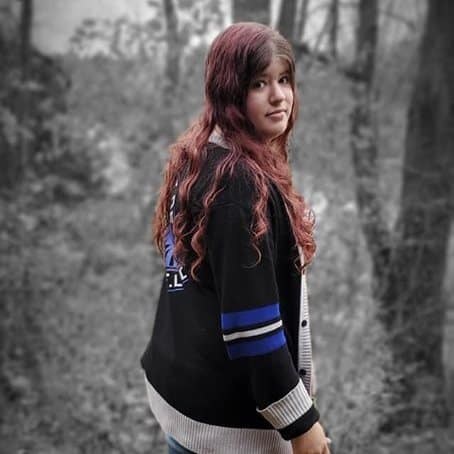 Lauren has been writing since she was at least ten years old – and anywhere she traveled, you could always bet that she would have a journal and a pen in hand. Though she writes mostly for the Dimple Times now, she has dabbled in writing short stories and novels throughout her life.
She's spent most of her life in Circleville, Ohio – which has been a huge inspiration behind a lot of the locations, situations and ideas she has come up with for her different stories over the years.
Lauren enjoys using her writing to bring enlightening, encouraging and informative content to the Dimple Times – but outside of work, she also enjoys curling up with her cat to watch movies, read or simply to write for herself.