…in Pickaway, Fairfield, Ross and Fayette Counties!
Tacos are one of those things that can be served in many ways – hard shells, soft shells, corn taco shells, or even as a salad. The protein can range from chicken, steak, pork, or even seafood. Too many to choose from, right? Imagine trying to choose between all the taco places we have right here in Pickaway, Fairfield, Fayette, and Ross – the options are seemingly endless! Thankfully, you helped us to narrow down the top 5 taco places in the surrounding counties with your votes earlier last month, and the results are in…
5. Taco Bell (Pickaway, Fairfield, Ross, Fayette)
Taco Bell is the fast-food chain you can find yourself swinging by pretty much any time of the day. Breakfast? Absolutely. Lunchtime? Go for it. Dinner? You bet. Weird 1 am cravings? Yep… Taco Bell offers a nice variety of tacos, shells, and styles to enjoy at all times. Their most popular tacos are the traditional crunchy tacos and their Doritos Locos Tacos. The Doritos Locos Tacos is oh so messy but it is most certainly a tasty change of pace.
4. El Palomar (Pickaway County)
Taco Loco Salad, Tacos De Asada
El Palomar's Taco Loco salad is a wonderful treat wrapped in a flour shell and filled with beef, lettuce, tomatoes, cheese, and sour cream. The flavors of it all blend together perfectly and create a delicious flavor sure to satisfy, while the Tacos De Asada, one of their most popular picks gives you a dish of steak tacos(or grilled chicken, if you prefer it) served with rice, beans, and sauce to top it all off.
3. Los Mariachis (Ross County)
The moment you walk through the doors of Los Mariachis, you know that you're in for a fantastic treat. The atmosphere is both vibrant and beautiful and the food is fantastic. Los Mariachis has a pretty nice range of tacos to choose from, all with different proteins, sauces, spices, and sides. Their two most popular tacos are their Carne Asada served with sauce, refried beans, and cheese, and Pico de Gallo and their Tacos al Pastor, which came with pork, onions, rice, refried beans, and hot sauce. Their tacos had a beautiful blend of unique flavors, with hints of spicy and tangy in every bite.
2. Casa del Taco (Ross County)
You can tell that Casa Del Taco is the place to be. From the moment we walked in the door they were consistently busy with customers. We tried the Mexican Chef Salad Combo and Casa Soft Taco Combo. The Mexican Chef Salad was served in the best deep-fried tortilla bowl I have ever had. I chose the seasoned beef for the meat and it was served with lettuce, cheese crushed tomatoes, olives, nacho chips, crushed taco shell and avocado dressing. The combo comes with a medium drink and two Cinnachips. The Casa Soft Taco combo came with the Casa Soft Taco, two Cinnachips, nachos and a medium drink.
1. El Pedregal Mexican Restaurant (Pickaway and Fairfield County)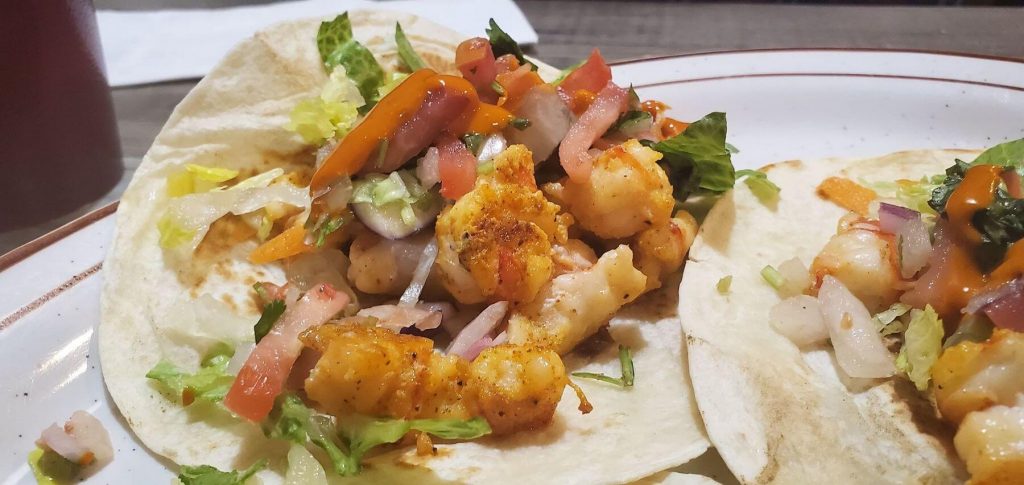 El Pedregal gives you the opportunity to try a huge assortment of great Mexican foods, and with the many options of foods that they have, they also offer mouthwatering tacos in a wide range of styles. Seafood, pork, steak, sausage, and chicken and a nice variety of taco shells. Their top two choices were their savory, grilled shrimp tacos wrapped in flour tortillas and served with a generous amount of Pico de Gallo, romaine lettuce all drizzled with chipotle sauce and their sweet but tangy Tacos de Carnitas, which came with roasted pork, pickled red onions and avocado sauce layered in between some fresh corn tortillas.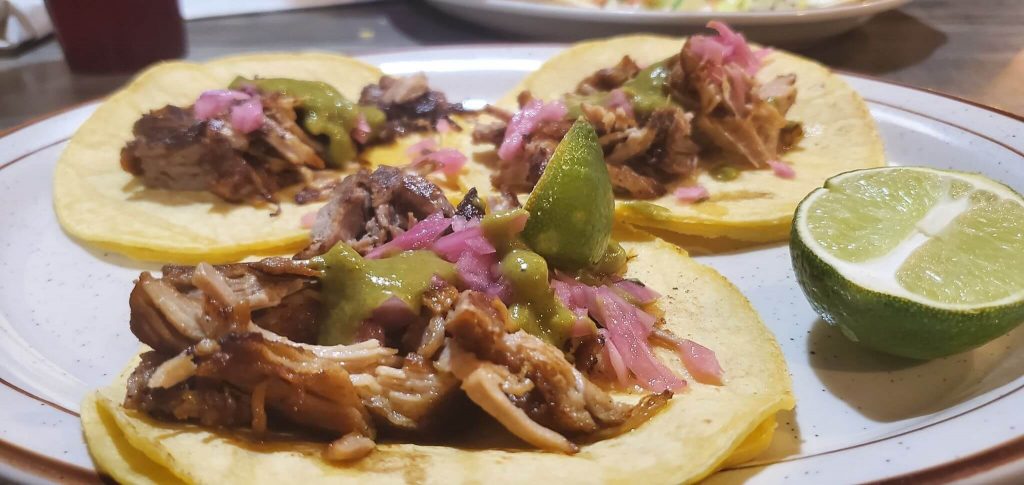 Have you had the chance to visit any of these locations? If so, have you given any of their tacos a shot?
If you have not visited these locations, you should go for something new – and let us know your thoughts! Remember, these results are from readers just like you. Keep an eye out for our next Readers Choice, you may be able to put your votes in for something you love!