CIRCLEVILLE, Ohio (Dimple Times) – Hampton Inn and Suites may still be getting built in Circleville but the hotel's local franchise owner is already making a difference in the community.
During the COVID-19 crisis, access to toilet paper has been scarce and locating even a package has been difficult. For the Haven House of Pickaway County, this has definitely been a concern of theirs but Shaun Pan, the local franchise owner of Hampton Inn, stepped in and helped out in a huge way. They donated 13 cases of toilet paper, which amounts to 1,040 rolls or 36 miles of toilet paper.
"We just happened to stock up for the spring," Shaun shared when asked about what inspired them to do this. "Then COVID-19 happened, so we didn't need them anymore."

Advertisement - Story continues below
Pan also donated toilet paper to organizations in Kentucky near his other franchise properties. Hampton Inn & Suites, which is owned by Hilton, is doing what they can to help out those affected by this situation, including offering free rooms to frontline hospital workers.
Lisa Johnson and others at the Haven House of Pickaway County, they were really moved by the generous donation. "It's so encouraging, I mean toilet paper is something everybody needs right now," she admitted, before adding: "We were getting very low and concerned, making calls and, you know, we get donations of a pack at a time because nobody can buy more than a pack. So this donation is really helpful…it'll get us through the virus."
With that need met, there are still other needs that Haven House could use for this situation. They are currently only accepting essential donations, such as items like toilet paper, paper towels, sanitary items, disinfectant spray, disinfectant wipes, and hand sanitizer.
They are also able to accept donations of cash and checks, which can be sent to P.O. Box 366 or dropped off to 111 Island Road near downtown Circleville. Donations are tax-deductible and checks can be made out to Haven House of Pickaway County.

Advertisement - Story continues below
"When this virus is gone, we [will be able to] accept donations. We have women that are moving out, we have holidays, and we provide birthday presents for everyone. So any donation is welcome," she explained.
Check out the video interview with Shaun Pan of local the Hampton Inn & Suites franchise.  Also be sure to watch for the new Hampton Inn and Suites that is projected to open this September in Circleville, Ohio.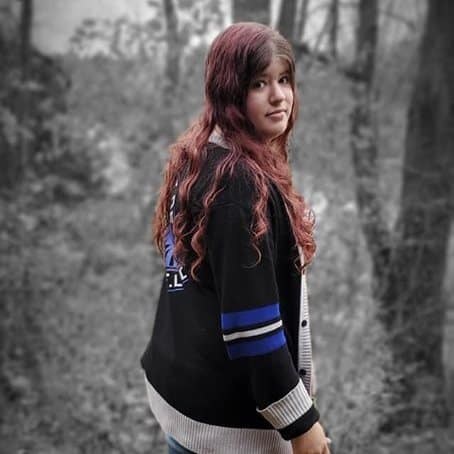 Lauren has been writing since she was at least ten years old – and anywhere she traveled, you could always bet that she would have a journal and a pen in hand. Though she writes mostly for the Dimple Times now, she has dabbled in writing short stories and novels throughout her life.
She's spent most of her life in Circleville, Ohio – which has been a huge inspiration behind a lot of the locations, situations and ideas she has come up with for her different stories over the years.
Lauren enjoys using her writing to bring enlightening, encouraging and informative content to the Dimple Times – but outside of work, she also enjoys curling up with her cat to watch movies, read or simply to write for herself.