To go where no person has gone before … SPACE BASE is a dice based game where when you roll "everybody" gets something and you are rooting when it is not your turn for your opponent to roll bad numbers for themselves and good numbers for you!
Everyone starts with the same base board of 11 spaceships numbered from 2 to 12. When you roll the two dice you can take the total as a whole and get the rewards that are on that numbered spaceship or take each die separately and get the rewards on both of those dies instead. Where the fun begins is as you gather resources you will begin to upgrade your ships … and when you do that the older ships get flipped around and now also work on other players turns. So now when you roll the dice others may get more rewards than you if you roll a number that has a weaker ship for you and they have upgraded that number and now have one or more ships working on that rolled number.
The strategy comes in as some ships have powers that allow different things to occur when rolled. Of course, you did not think it was that simple, did you? Do you buy that big expensive ship that give tons of victory points but you need to roll an eleven on your turn? Not an easy task. Or, do you just buy a smaller ship that gives you less victory points but is on the six. Of course knowing that a six is easier to roll than an 11 and it can also be rolled on just one of your dies. But of course, if you roll a six your opponent may have upgraded their ship there and also hits big bucks if you roll it!
SPACE BASE – it's a great game, fun time, it is a lets rock and roll those dice and hit the jackpot and victory!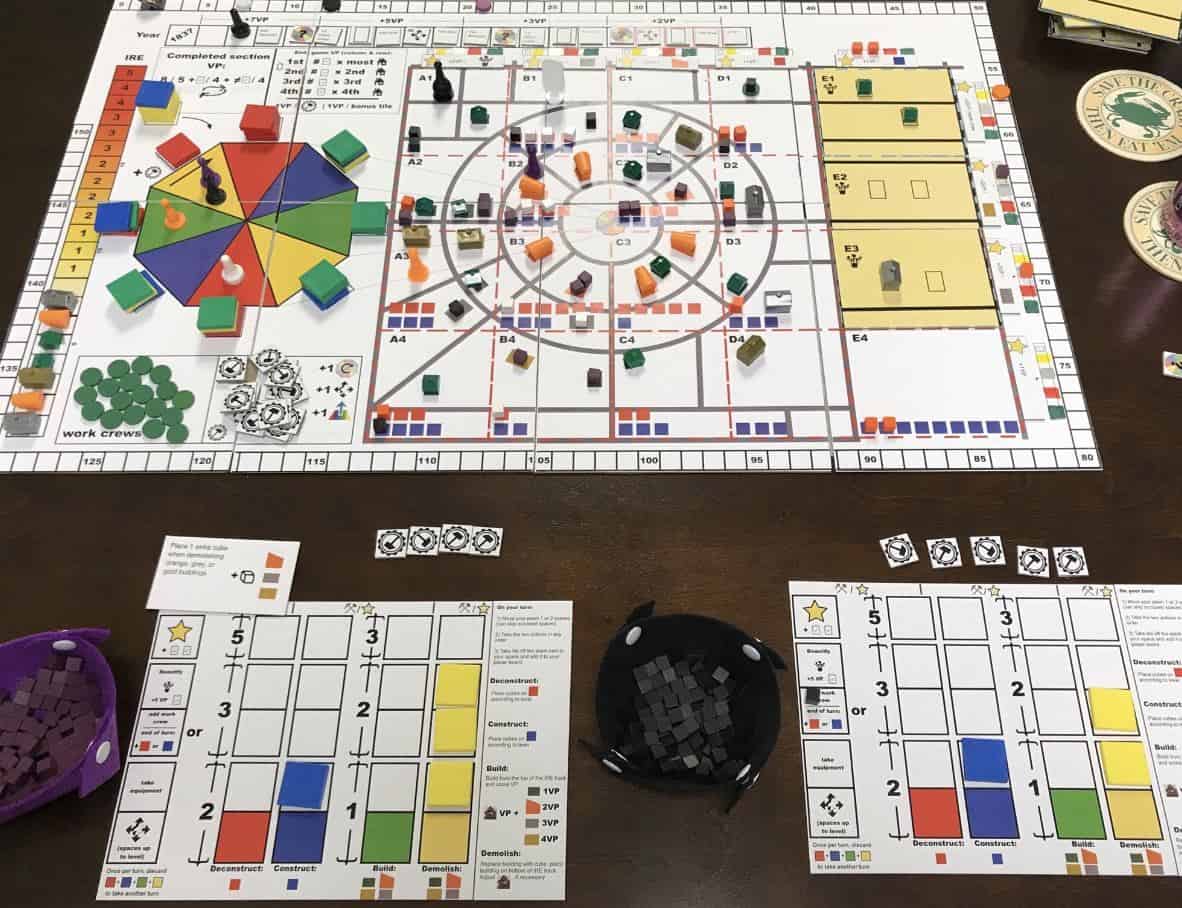 The Circleville Boardgaming Group is a loose affiliation of area gamers that have been getting together in one fashion or another for 30 years. Currently we average about a dozen attendees at our gatherings at the First Monday Watt Street Tavern, the 2nd Wednesday Younkin and Third Wednesday Pickaway County Libraries meetups. Our attendance at our once a month First Saturday Meeting all day at the Pickaway County Library varies from an average of 14 to a high of two dozen.
We play all manners of games but currently focus now on the Modern Boardgaming Scene. Our attendees have varied tastes in gaming and can be counted upon on have a wide selection of games at each of our meetups.  There is no cost to attend a game gathering.
Typically the age range is adult with a few middle school / high schoolers possible.
Two of the original founders of the CBG are also founders of the Columbus Area Boardgaming Society or CABS – which numbers over 300 in paid members, attended by an average of 80 gamers and has over 1000 games in the clubs library available to play at their weekly meetings and available to check out and take home to play.