CIRCLEVILLE, Ohio (Dimple Times) – Circleville gets a taste of something new with the latest restaurant being welcomed to the area. Los Mariachis Mexican Restaurant opened up a location recently on 23, just by Rural King and the establishment is beautiful.
Restaurant goers can enjoy dining inside vibrantly colored and beautifully decorated indoor seating area or eating out on one of their two beautiful patio areas that the restaurant has to offer.
Once seated at our spot with a couple of menus in our hands, we were able to enjoy a bowl of chips with some of their delicious restaurant-style salsa. The chips were perfectly salted and fresh while the salsa was sweet with hints of spicy that made for a perfect blend.

Advertisement - Story continues below
Their menu offers a wide variety to choose from, such as different styles of burritos, tacos, quesadilla's, enchiladas, desserts, and even offers a special section for kids.
I ordered their Burrito Los Mariachis, which came with seasoned ground beef wrapped in a tortilla and served with a bed of rice and refried beans.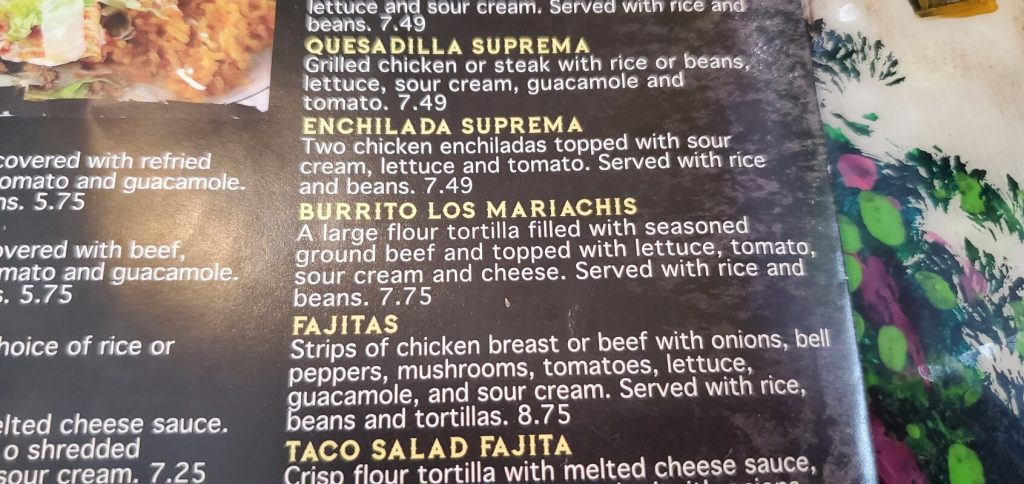 The burrito was a perfect medley of sweet and tangy, served at just the perfect temperature so that it was still hot and fresh. Paired with the rice and beans, the entire combination was both fulfilling and savory.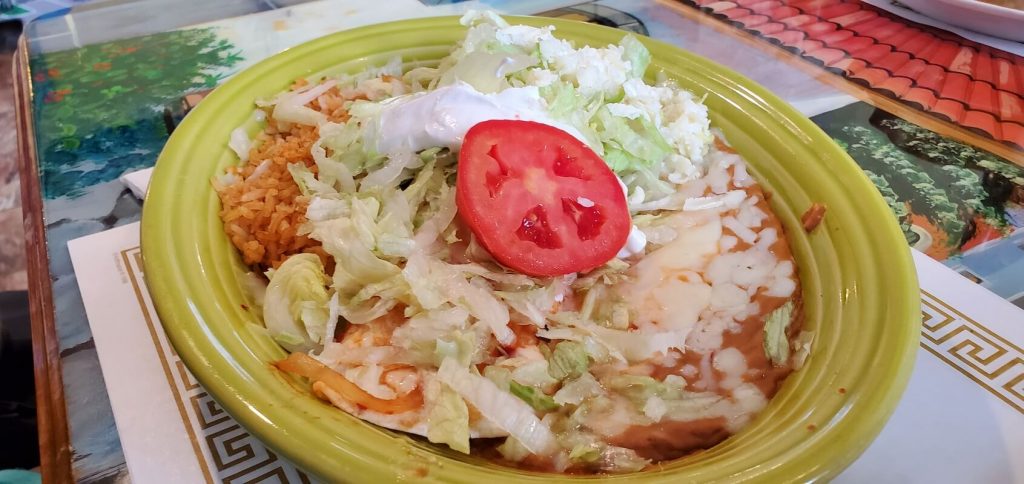 My dad ordered their Taco Salad, which came with chicken that was mixed with melted cheese sauce, tomato, and the option of either cheese or sour cream served in a crispy taco shell bowl. This meal is also served with guacamole but dad opted out on the guac.

Advertisement - Story continues below
The taco shell bowl was decent sized and filled to the top with lettuce, chicken, and other toppings. The crunchy shell paired well with the ingredients of the bowl, making for a healthier alternative.
One of the things that I love about Los Mariachis is that, like many Mexican restaurants, their plates are heated, keeping our food at a perfect temperature.
On top of some fantastically delicious food, Los Mariachis also has a friendly staff who checks up on you frequently, a great dining atmosphere, a beautiful dining patio area, a clean indoor dining area, and clean restrooms.
Los Mariachis is located at:
23633 US-23
Circleville, OH 43113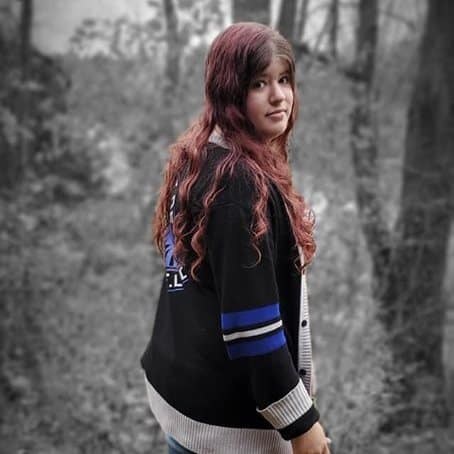 Lauren has been writing since she was at least ten years old – and anywhere she traveled, you could always bet that she would have a journal and a pen in hand. Though she writes mostly for the Dimple Times now, she has dabbled in writing short stories and novels throughout her life.
She's spent most of her life in Circleville, Ohio – which has been a huge inspiration behind a lot of the locations, situations and ideas she has come up with for her different stories over the years.
Lauren enjoys using her writing to bring enlightening, encouraging and informative content to the Dimple Times – but outside of work, she also enjoys curling up with her cat to watch movies, read or simply to write for herself.