Rafter's Restaurant has recently reopened to the public! After being shut down due to the COVID-19 situation, Deer Creek Lodge reopened to guests, as well as reopened their dine-in restaurant, Rafter's. With a whole menu to try out, we were excited to see what new lunch menu items the restaurant had to offer.
The dine-in area is the same great atmosphere that people have grown to know and love, with a great selection of window seats to sit down and enjoy the view of the lake while eating your meal.

Advertisement - Story continues below
Request advertising info. View All.
Off of their lunch menu, we ordered food items from their handhelds and salad section. Handhelds are typically anything from sandwiches to burgers and come with a side.
My dad ordered their Pub Style Fish Sandwich, a decent-sized sandwich stacked with a few pieces of battered cod that were topped with lettuce, tomato, and covered with Sriracha Tartar between two soft, beer wheat buns.
This sandwich came with a side of lemon pepper fries. This sandwich can be a tad bit messy but dad voted that it was an awesome sandwich.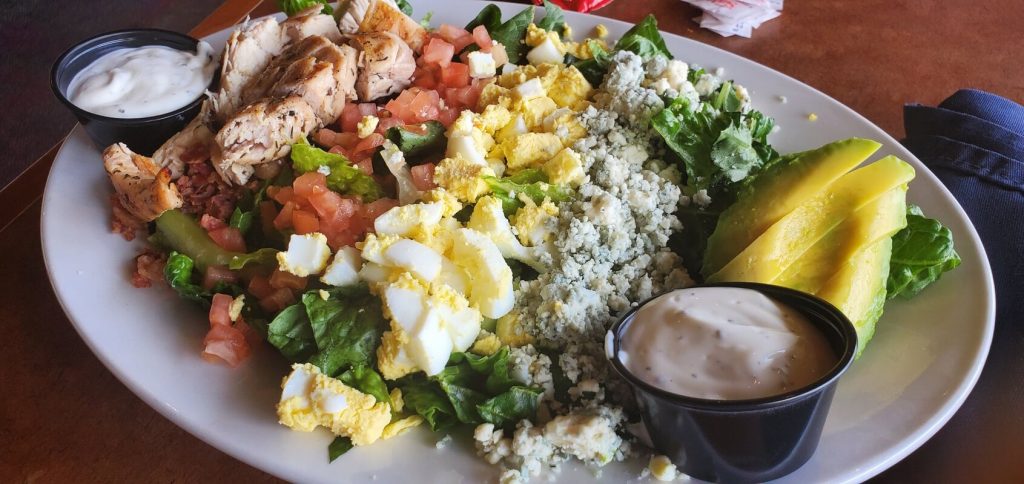 I ordered their Farmhouse Cobb Salad, which served romaine lettuce on a large plate and came topped with a perfect amount of grilled chicken, tomatoes, bacon, eggs, slices of avocado, and blue cheese crumbles.
Topped with their ranch dressing, this salad was filling and had a perfect blend of flavors between all the different ingredients. My only thing was there were bites where the blue cheese crumbles were a bit strong but otherwise, still an incredible salad.
Our waitress was super nice and checked up on us frequently to make sure we were enjoying our meals, along with making sure we got some drinks to go. Whether you're having a staycation, visiting out of town, or looking for good food to eat – Rafter's Restaurant is a great place to try out.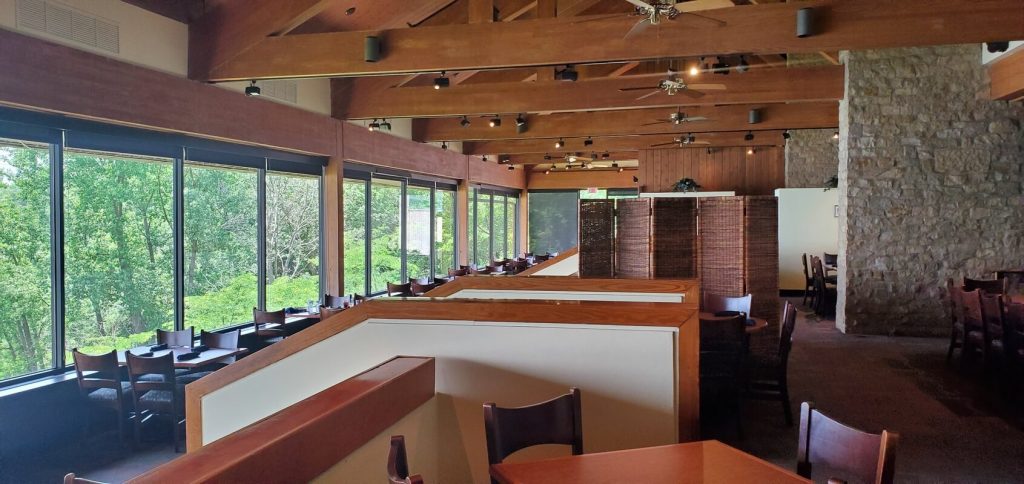 Rafter's Restaurant serves breakfast, lunch, and dinner and has a new menu with items to try for dinner.
Rafter's Restaurant inside Deer Creek Lodge is located at:
22300 State Park Road 20
Mt Sterling, OH 43143
---
About Dimple Dash Reviews
Dimple Dash is a foodie review of restaurants located in our reading area. This includes Fairfield, Fayette, Pickaway and Ross County but may reach slightly outside those counties too. Some restaurants may be locally owned and some may be national, regional or chain stores. No matter what, our "Dimple Dash" reviews are one of our most popular online topics. We're guessing because everyone loves food!
If you are a business that would like to have a "Dimple Dash" team review your restaurant, bakery, coffee shop or other eating establishment please contact us to find out more information. <<Click Here>>
If you have a suggestion of a restaurant you would like us to check out and possibly do a review for please drop us a note.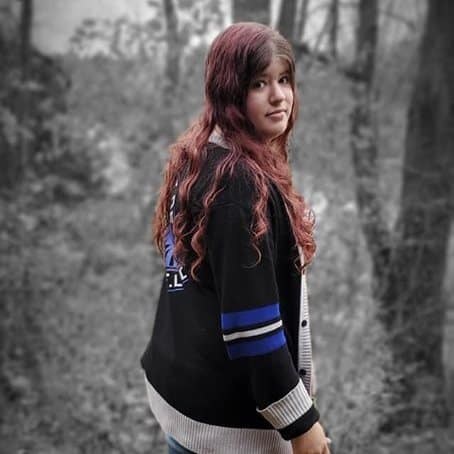 Lauren has been writing since she was at least ten years old – and anywhere she traveled, you could always bet that she would have a journal and a pen in hand. Though she writes mostly for the Dimple Times now, she has dabbled in writing short stories and novels throughout her life.
She's spent most of her life in Circleville, Ohio – which has been a huge inspiration behind a lot of the locations, situations and ideas she has come up with for her different stories over the years.
Lauren enjoys using her writing to bring enlightening, encouraging and informative content to the Dimple Times – but outside of work, she also enjoys curling up with her cat to watch movies, read or simply to write for herself.