LANCASTER, Ohio (Dimple Times) – Wild Waters Fun Center reopened its mini-golf course earlier this month. After months of preparation to be able to re-open, Wild Waters Fun Center was able to invite customers back out for fun afternoons on the course. The fun center was a dream for owner Jim Thrasher, and now it's something that he and his family get to enjoy working together.
With a lot of dedication, hard work, a ton of gallons of paint, mulch, and some help in other areas of the grounds to get things going so that families can stop out and enjoy a round of golf on the newly fixed up course, which they can visit Tuesdays – Sundays.
There are eighteen holes of fun with obstacles that add to the challenge of making it through the course. Players will find themselves up against tricky surfaces, small areas of water, all adding up to a fun, exhilarating adventure on the course that will have you and your group laughing at one another's dismay and cheering when the ball makes it into the hole.
Currently, Wild Waters Fun Center mini-golf course is open to the public but as time continues on, they have plans to expand their services once the batting cages are fixed and fully functional.
If you're looking for something fun to do with the family, consider showing your support by visiting this local fun center and help the Wild Waters Fun Center grow and expand.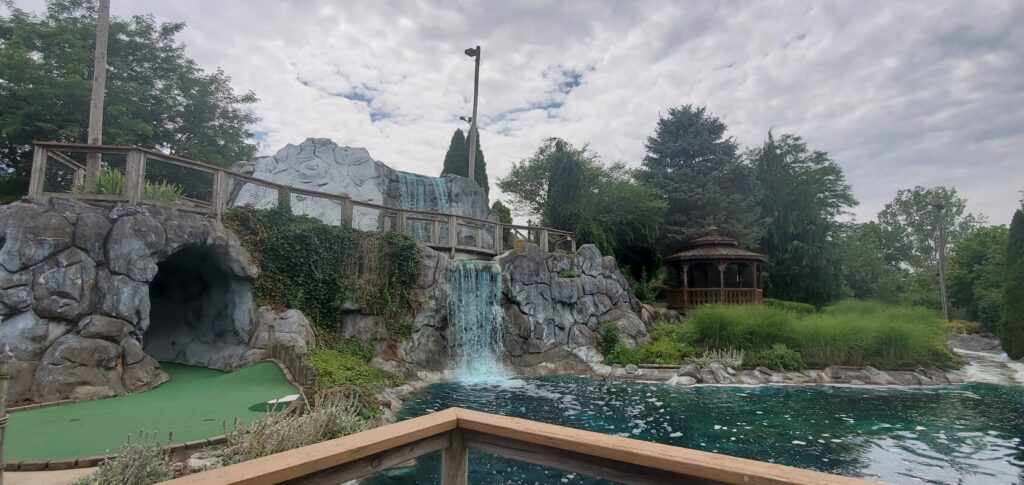 Wild Waters Fun Center is located at:
1760 River Valley Circle S
Lancaster, Ohio 43130