Dannie Kohan feels like she is on the brink of having it all. She accepted a marriage proposal from her boyfriend with promises to plan their wedding; and she just came from an interview for her dream job as a corporate lawyer for a major law firm in New York City. Life is good! Little did she know when asked a typical interview question 'Where do you see yourself in five years?' that her world would start spinning in different directions.
Dannie has a dream that transports her five years into her future where she finds herself in a different apartment, a different ring on her hand and a different man in her life. The dream feels so real and so intense that when she wakes she can't seem to shake the odd feelings of déjà vu.

Advertisement - Story continues below
Request advertising info. View All.
Doing her best to shake off the feelings and forget the dream, Dannie begins her new job leaving no time to plan her wedding or much else. During the next five years, Dannie sees changes in her life that causes her to recall the dream especially after meeting her best friend's new boyfriend who turns out to be the man in her dream. Where does she go from here? Does she tell her best friend about the dream that she has kept to herself all this time?
This story is about the love, the longings, the relationships, the hardships and the realizations Dannie experiences with family, friends, co-workers, and acquaintances over time. A love story that will remind you of the power of loyalty, friendship and the unpredictable nature of destiny as you read through Dannie's life in 'In Five Years'.
2020 Copyright 272 Pages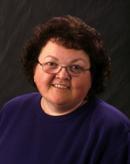 Marcella grew up in Fairfield County, Bloom Township, graduating from Canal Winchester Schools and Eastland Career Center. She has worked in customer service and publishing industry for the last 30 years; however, her heart is in reading just about any book she can get her hands on and writing her own short stories. You might see her around at local public auctions where she loves to people watch for new story ideas.