Charleys is well-known for its Philly Steaks and for having the number one Cheesesteaks in the world. After its start in 1986 in Columbus, Ohio – it has risen to offer some of the best quality steaks around. With a location right in Lancaster, Ohio we stopped in to get a bite to eat for lunch.
When you think Philly steak, you're probably picturing the traditional Philly cheesesteak with grilled onions and green peppers. What Charleys has to offer is more than what you're familiar with, while capturing the Philly cheesesteak you know and love.
Ordering their California Chicken, my dad went for one of their special chicken Philly's to shake things up. The California Chicken features a generous amount of chicken nestled onto a bed of lettuce and tomatoes, topped with provolone cheese, ranch dressing, and pressed between two toasted buns. He chose to get it as a combo, which came with a drink and a side of fries.
The sandwich had a nice, creamy texture as a result of the ranch, which gave it a nice flavor. For ordering the small, he feels that this was a pretty hearty sandwich that was more than enough to fill him up. Paired with the fries, it ended up being the perfect amount of food – though he feels the fries needed to be a bit more crispy.
Overall, he gives his sandwich 5 smiles and his fries 3 smiles.
I went for a sandwich that went beyond traditional, as well as gave a nice little kick. The Chicken Buffalo has chicken covered in Buffalo sauce, paired with grilled onions, banana peppers, lettuce, tomato, pickle all topped with melted provolone on two toasted buns.
My personal opinion is that this sandwich had the right amount of spicy with the perfect amount of toppings. Between the crispy veggies, the melted cheese, and the chicken – there is a medley of flavors dancing across your taste buds. My sandwich came with a side of fries that tasted great with ketchup but needed a bit more crispiness and salt to make it perfect.
I have to agree that my sandwich ranks at 5 smiles and my fries at 3 smiles.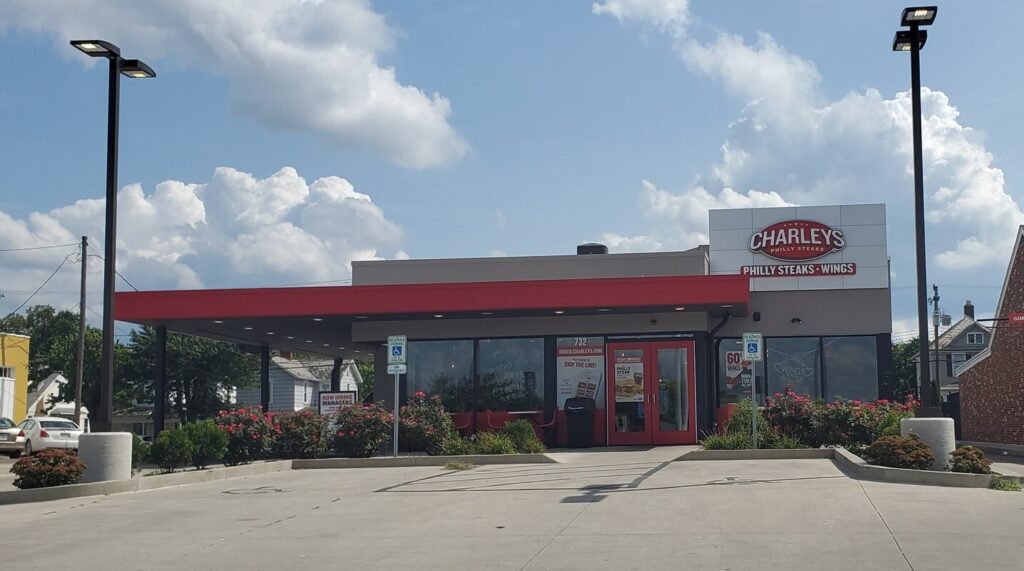 ---
About Dimple Dash Reviews
Dimple Dash is a foodie review of restaurants located in our reading area. This includes Fairfield, Fayette, Pickaway and Ross County but may reach slightly outside those counties too. Some restaurants may be locally owned and some may be national, regional or chain stores. No matter what, our "Dimple Dash" reviews are one of our most popular online topics. We're guessing because everyone loves food!
If you are a business that would like to have a "Dimple Dash" team review your restaurant, bakery, coffee shop or other eating establishment please contact us to find out more information. <<Click Here>>
If you have a suggestion of a restaurant you would like us to check out and possibly do a review for please drop us a note.