CIRCLEVILLE, Ohio (Dimple Times) – N8 Family Chiropractic held a grand opening ceremony on Friday morning, celebrating what is now one of five locations in Ohio. A small group of employees and special guests gathered at the new location on South Court Street in Circleville, where they held their ribbon cutting and welcomed guests in to take a tour of their new facility.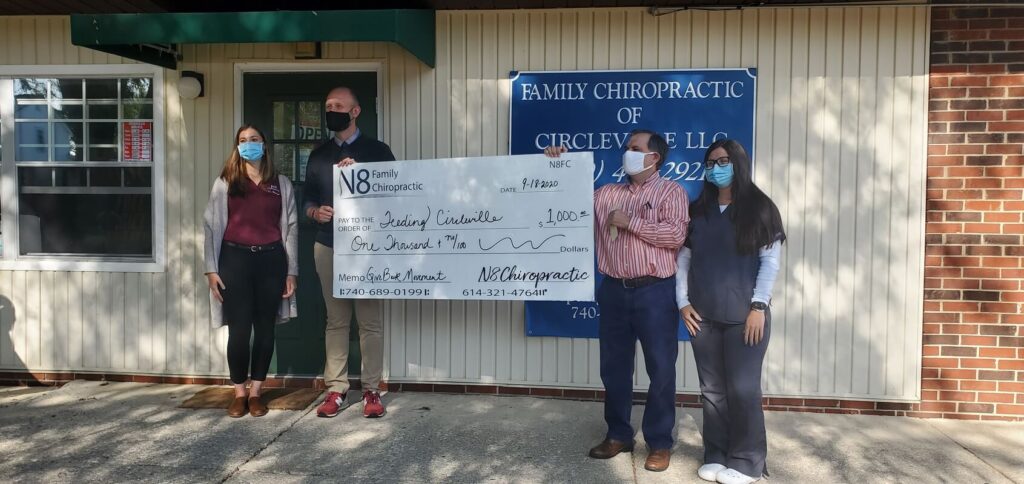 Practice representative Bill Pitts spoke briefly about the purpose of N8 Family Chiropractic and shared a little bit about their GiveBack Movement, which allowed them to give back over $50,000 to more than 40 groups in the communities that their offices are in.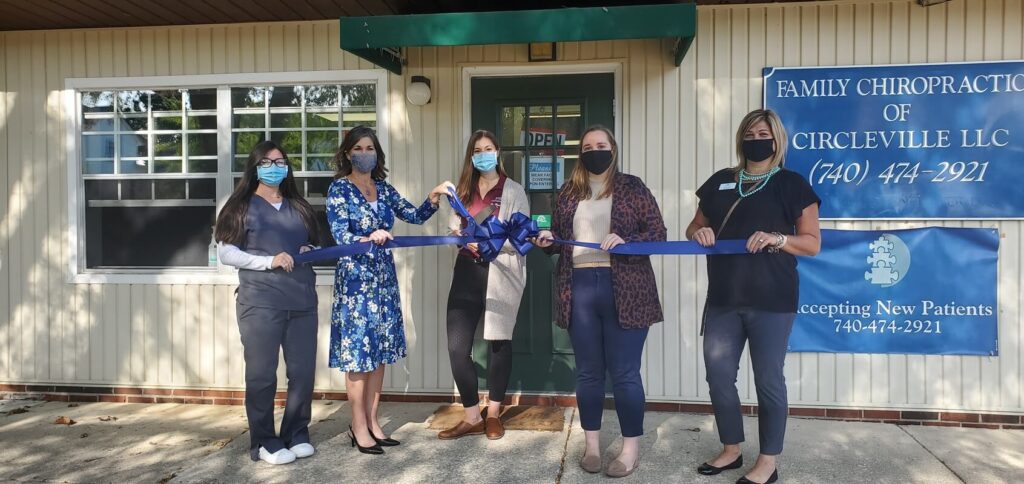 The money from first-day services for $50 at N8 Family Chiropractic is donated to support local charities or organizations in the communities they reside in, which today benefited feeding those in Pickaway County through the local churches.
Waverly Campus Pastor Nick Pruitt and Circleville Community Church Outreach Ministries Director Mark Denniston were present to accept a $1,000 check donated by N8 Family Chiropractic, receiving $500 for each church to help continue their mission of offering food for those in the Circleville area.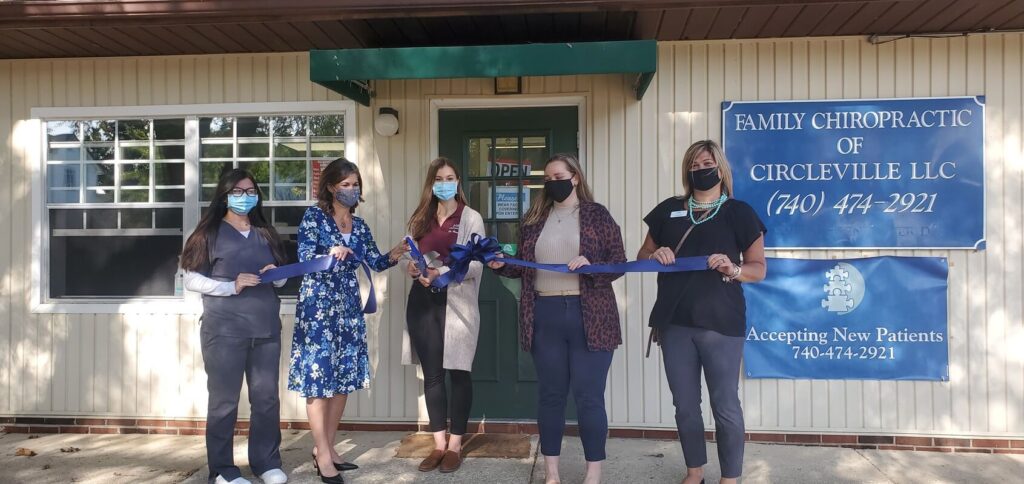 Mayor Don McIlroy was present at the grand opening ceremony to give words of encouragement to the new business and to share what he loved about Circleville.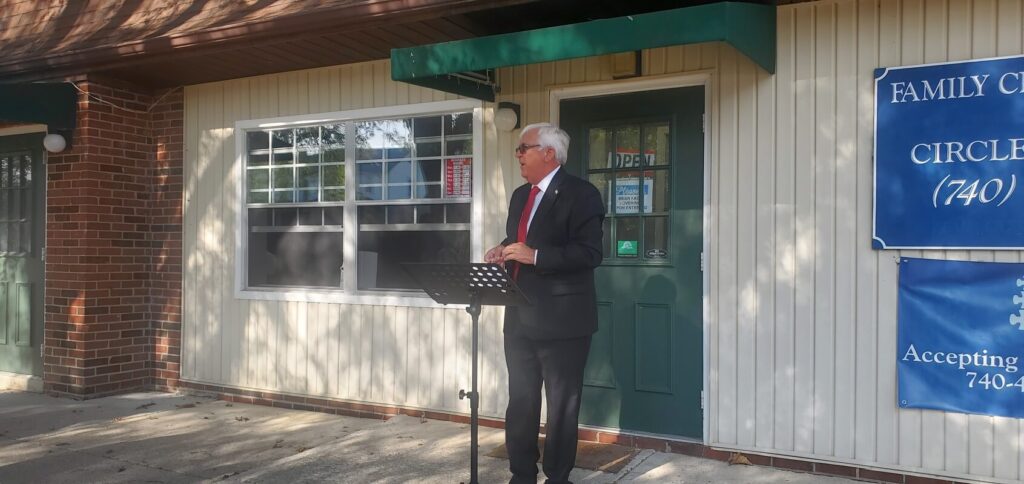 On the day of their grand opening, N8 Family Chiropractic was also celebrating 125 years of chiropractic with the rest of the world.
N8 Family Chiropractic is located at
1015 S Court St
Suite A
Circleville, OH 43113