Louisa Clark is an ordinary girl working at different odd jobs trying to find her niche in life. She is timid and shy, close to her family and has a boyfriend, although she can be afraid of her own shadow at times. She worries about how others see her. Her latest job is as caretaker or confidant to Will Traynor, who was once an outgoing, adventurous guy who loved life and the outdoors. A lady's man everyone said. Will had an accident that left him paralyzed from the neck down leaving him in a wheelchair. Since the accident Will has become moody, bossy, almost tyrannical. Negative and morbid are now his life outlook.
Louisa is hired by his parents to encourage Will about life. It's a rocky start, of course, together they make an interesting pair, each giving the other a taste of life they thought they would never have…or never have again. She struggles with finding things to do to peak Will's interest, but eventually brings him around to try some exciting trips outside the confines of his home, out around people. But will the curiosity last or lead to more heartache for Will? Or for Louisa?
'Me Before You' by Jojo Moyes is a story that brings together two people who are more than direct opposites who show each other how to love themselves and all that life can offer. It is a real tear-jerker; so, have your Kleenexes handy!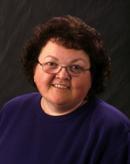 Marcella grew up in Fairfield County, Bloom Township, graduating from Canal Winchester Schools and Eastland Career Center. She has worked in customer service and publishing industry for the last 30 years; however, her heart is in reading just about any book she can get her hands on and writing her own short stories. You might see her around at local public auctions where she loves to people watch for new story ideas.