It's pretty much a standard rule – Valentine's Day only comes once a year – and for that special someone in your life, you want to get them something that reminds them how much they are loved. Without a doubt two of the most popular Valentine's Day gifts has to be chocolate and flowers.
For a few local shops in the Downtown Circleville area, Wittich's Candy Shop, Wagner's Flowers and The Purple Iris – this is one of their anticipated busy times of the year. Preparation for Valentine's Day can never be started too early and it usually begins right before or right after Christmas – giving them plenty of time to get things ordered and prepared.
"We start right after Christmas, getting ready for Valentine's." shared Janet Wittich, of Wittich's Candy Shop, "We start with molding things… We start by molding little hearts, then we go on from there and make sure we have enough candy made."
Sandy over at The Purple Iris had a similar response in terms of preparation for Valentine's.
"You start preparing in December. We have our flowers ordered sometime around the beginning of December."
When speaking with Jennifer Dickey, the owner of Wagner's Flowers, she shared how they prepare for the upcoming holiday.
"We have drivers that come in that are actually relatives and some retired florists that come in this week so that we're prepared."
While chocolate and flowers are clearly the hot items for Valentine's Day, you've got to realize that there is a vast variety of styles for these two items. What do you buy? What's the hottest item?
"Buckeyes and Turtles," Janet admitted, nodding her head. "You know we have big assortments and everything but it's still Buckeyes and Turtles."
The Purple Iris and Wagner's Flowers both agree on one thing: Roses.
Walking into The Purple Iris, Sandy pretty much confirmed this when she greeted us and just happened to be holding a red rose in her hand – as, at that very moment, she was preparing a dozen red roses for the next day.
"Roses. Everyone thinks of Valentine's and roses." Jennifer confirmed.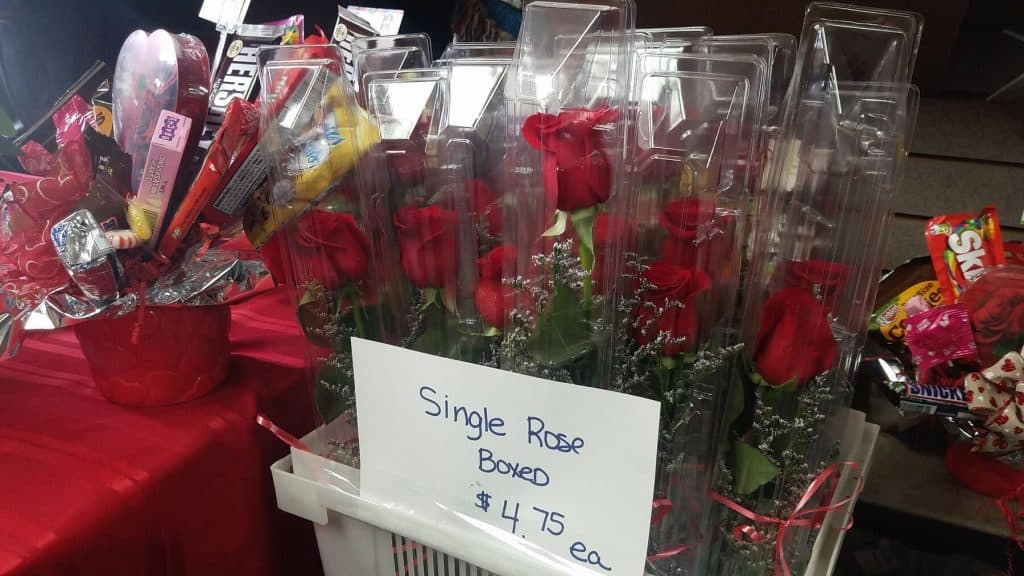 If you were to walk into any of these places last minute, all three of them are prepared to recommend something to help you with a quick gift item for that special someone.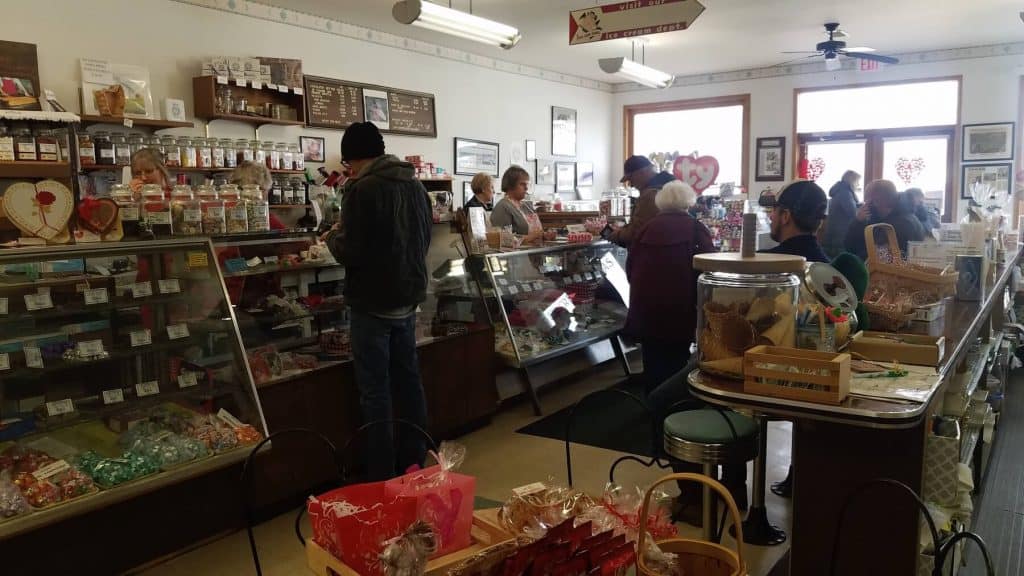 "We have a lot of heart boxes already ready, we still have a good assortment up until the last minute," Janet explains, before taking me into the back to show me how they prepare heart-shaped boxes filled with candy.
For Wagner's Flowers, Jennifer suggests getting any of their mixed arrangements, and they have a variety of items available for that special arrangement. "We've got roses, we've got mixed flower arrangements, we've got balloons, stuffed animals and candy."
Sandy's recommendation for Valentine's Day is pretty simple yet important, as she admits that there was a lot of scrambling to help make the perfect last-minute gift items for customers. Her request? Make sure you prepare in advance!
"Call your local florist up a few days in advance and just tell them what you want."
Even if you do walk in last minute, these local businesses are more than happy to help you find that perfect gift for that special someone. So if you're looking for that awesome gift idea, be sure to shop local at these unique stores located in Downtown Circleville!
Wittich's Candy Shop
117 W High St
Circleville, OH 43113
Phone: (740) 474-3313
Website: WittichsCandyShop.com
Facebook: Facebook.com/Wittichs-Candy-Shop-132347460188635
Wagner's Flowers
114 Watt St
Circleville, OH 43113
Phone:(740) 474-5602
Website: WagnersFlowers.com
Facebook: Facebook.com/wagnersflowers
The Purple Iris
145 E Main St
Circleville, OH 43113
Phone: (740) 474-7480
Website: ThePurpleIrisCirclev.com
Facebook: Facebook.com/purpleiris43113