There are so many varieties of coffee available today – and one of those coffees is a little blend best known as cappuccino. While in the Chillicothe area, we decided to stop into Crispie Creme Donuts for a donut – which was fitting, as it was National Donut Day. On top of a couple really delicious donuts, we ordered a couple of their cappuccinos – White Mocha and French Vanilla.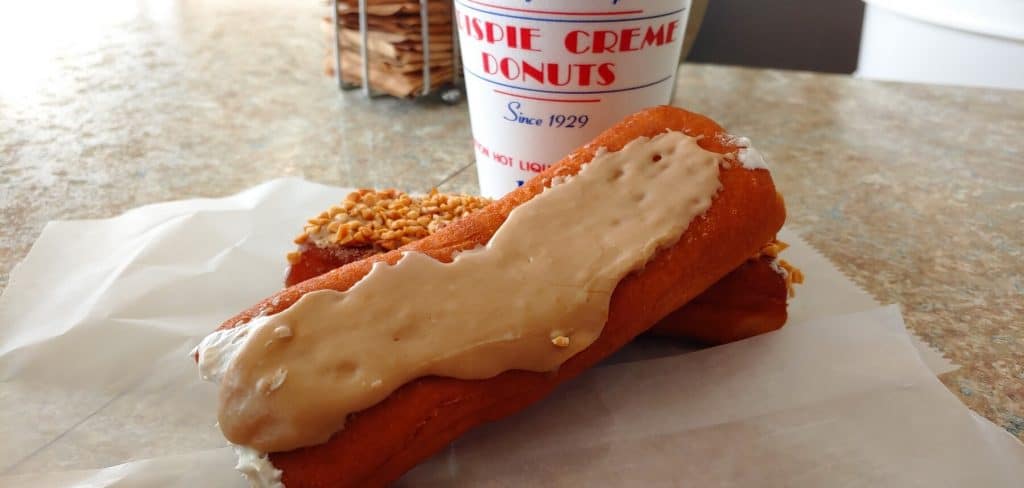 The cappuccino was really frothy and foamy, with a super sweet blend – perfect for the sugary coffee fanatic. Paired with a couple of Bismark's (which were insanely good, fluffy and fresh), this combo makes the perfect breakfast blend or afternoon snack.
Crispie Creme Donuts has been around since 1929, and is located at:
47 N Bridge St
Chillicothe, OH 45601
---
About Dimple Dash Reviews
Dimple Dash is a foodie review of restaurants located in our reading area. This includes Fairfield, Fayette, Pickaway and Ross County but may reach slightly outside those counties too. Some restaurants may be locally owned and some may be national, regional or chain stores. No matter what, our "Dimple Dash" reviews are one of our most popular online topics. We're guessing because everyone loves food!
If you are a business that would like to have a "Dimple Dash" team review your restaurant, bakery, coffee shop or other eating establishment please contact us to find out more information. <<Click Here>>
If you have a suggestion of a restaurant you would like us to check out and possibly do a review for please drop us a note.