Harry Huggins, the son of James and Mildred Huggins, was born on January 21st in 1936. Harry's report at a young age showed characteristics that displayed obedience, courtesy, care for books and property, loyalty, cooperation – these were all things he excelled in.
When he enlisted in the United States Navy in 1952, these characteristics followed him into his service for our country.
After attending United States Naval Training Center in Bainbridge, Maryland in July of 1952, he was sent New York City to board the USS Amphibious. From there, he was sent to the Rodman Canal Zone in the Panama Canal in Panama – where he boarded the USS Paiute (ATF-159).
Harry sailed to St. Thomas, Virgin Islands to recover Torpedoes in March 1955 – but he mainly remained at the Panama Canal, where he learned how to pilot the USS Paiute through the canal. Extraordinarily, Harry piloted this huge ship through the Panama Canal not once, not a half a dozen times, but twelve times!
Harry was later promoted to third class Quarter Master, shortly thereafter he received the National Defense Service Medal.
He was Honorably Discharged in 1955, but was recommitted for reenlistment – ultimately, he decided to return back to Ohio, where he enlisted in the United States Navy Reserves, married the love of his life and started a family.
Harry was a firm believer in his Savior – Jesus Christ, had great respect for his country, was committed to his family, the flag and honored his mother and father.
Cherie, Harry's daughter, shared that he received Jesus as his Savior when she was only a child. Harry was on fire for the Lord from that day forward, until he breathed his final breath.
He was open and not ashamed to share and witness the Gospel – anywhere he went, he was sharing and witnessing the Gospel of Jesus Christ.
Harry Melvin Huggins was a service to the country for his time during the Korean war, he was a Veteran, but more importantly – He was a Child of God and a loving husband and father.
On July 20th, 2019 – Harry's memory, services, and sacrifices were honored with a flag pole and plaque dedication ceremony on the property of one of his grandchildren. The raising of the flag will forever serve as a memory of Harry, as well as others who have served for our country.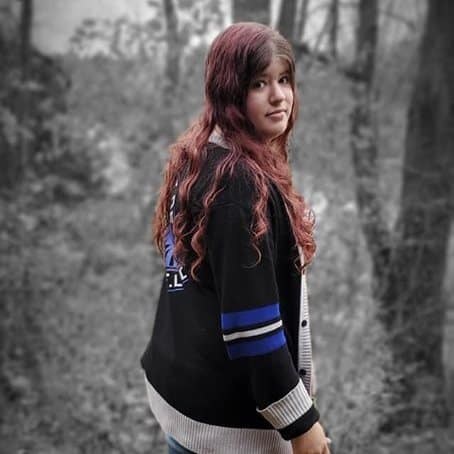 Lauren has been writing since she was at least ten years old – and anywhere she traveled, you could always bet that she would have a journal and a pen in hand. Though she writes mostly for the Dimple Times now, she has dabbled in writing short stories and novels throughout her life.
She's spent most of her life in Circleville, Ohio – which has been a huge inspiration behind a lot of the locations, situations and ideas she has come up with for her different stories over the years.
Lauren enjoys using her writing to bring enlightening, encouraging and informative content to the Dimple Times – but outside of work, she also enjoys curling up with her cat to watch movies, read or simply to write for herself.