Fried chicken can go pretty much with anything – it's a delicious, crispy white meat that serves well with almost anything.
Kentucky Fried Chicken, however, decided to take pairing foods to the next level – by offering a Mac & Cheese bowl unlike any other.
Cheesy, gooey, fluffy pieces of KFC's infamous Mac & Cheese is coupled with hot, fresh, crispy and mouthwatering pieces of their juicy popcorn nuggets. Giving it that extra blend of flavor, it is sprinkled with pieces of cheese that melts into the scrumptious medley.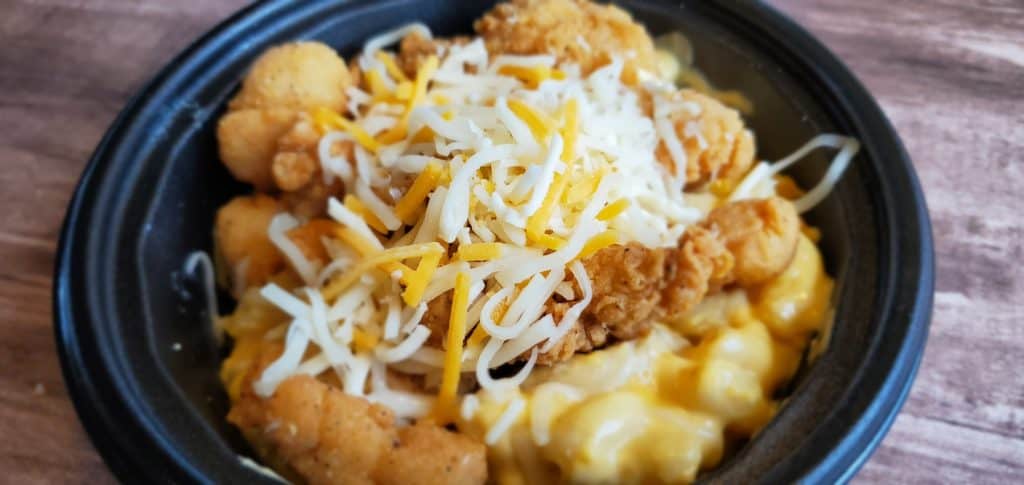 You can order this with traditional popcorn nuggets, or go for that extra kick when you opt for their zesty, spicy version – which is paired with their famous Nashville hot sauce.
To sweeten the deal, for a limited time you can try it out for just $5 – which includes both your choice of a drink and a soft, savory KFC cookie.